Selling clients on how sustainability can live alongside style.
You can't necessarily see them, but they're often there: chemical ingredients like VOCs (finishes and adhesives), flame-retardant chemicals (foam and fabrics), fluorinated stain treatments (performance fabrics), antimicrobials (mattresses) and PVCs (outdoor furniture) are commonplace throughout our spaces. But just because they're prevalent doesn't mean they're safe. "These chemicals harm human health, and are also persistent, so [they] will be polluting environments for many, many years to come," says Susan Inglis, executive director at the Sustainable Furnishings Council, a group of manufacturers, retailers and designers that advocates the adoption of sustainable practices.  
When was the last time your client questioned the environmental impact of the average, say, étagère? Even for the sustainability-savvy designer contingent, it can be difficult to convince a client of the value of earth-friendly furnishings. Yet Inglis says concern is actually on the rise. SFC research found that 88 percent of furniture-buying consumers are "worried that their homes are making them sick."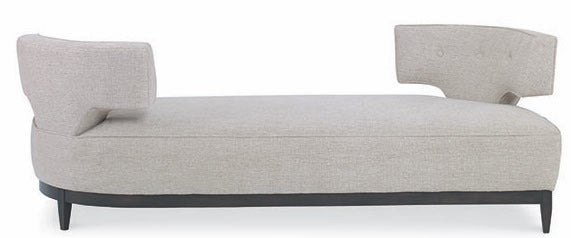 Designers can speak to that concern. The key? Providing choices that meet style expectations, budget realities and environmentally-friendly standards. "Consumers are always looking for their style within their budget, but when you offer them something they like that is also environmentally safe, 66 percent of them will choose that option," says Inglis. Knowing that they're getting on the green bandwagon can help the sales pitch, too. "Consumers appreciate transparency, and they appreciate knowing that they are part of the growing majority of consumers that are choosing to do the right thing by making choices for a healthy future," she says. "Fortunately, there are lots of such choices on the market now." The SFC's membership roster of nearly 400 companies—among them, Kravet (A124), Phillips Collection (A202), Nourison (C112, C123) and more—attests to just that. Find a few Vegas SFC-member companies that you can feel good about: 
Fermob: The quintessentially French brand is a veritable metal-wielding mastermind of signature steel/aluminum outdoor furniture and accessories, and decorative cushions, mats, planters and more. (The Happy Hours Pedestal Table will have designers dreaming of escaping to Côte d'Azur.) The La Môme chair comes courtesy of Olivier Gence, a design student from French school ENSAAMA whose reimagination of the company's iconic bistro chair won a recent competition. Named after Edith Piaf, it's comprised of 98 percent recycled materials and painted with solvent-free powder paint. C464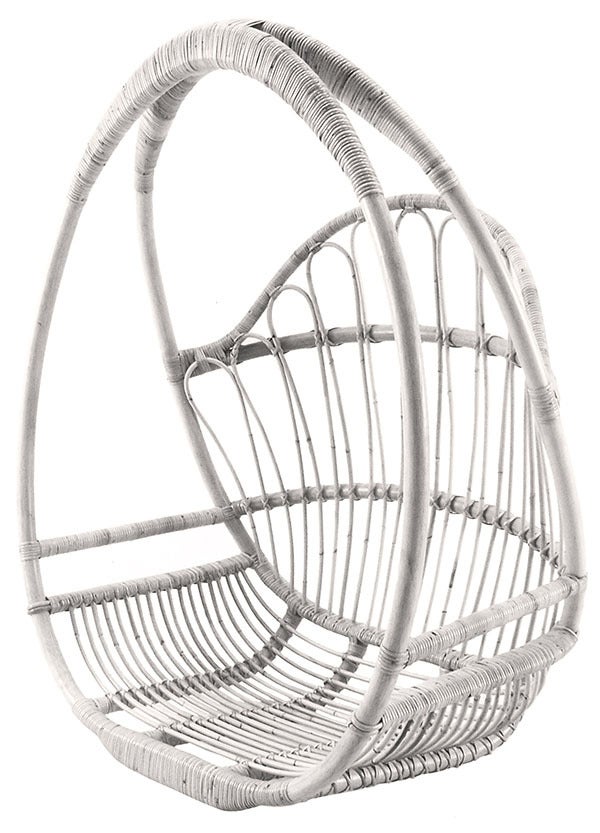 Selamat Designs: Founded in response to the wood off-cuts left over after furniture production in Indonesia, Selamat will unveil in Vegas the so-beloved-it's-backordered rattan Cordial Hanging Pendant, and designer Justina Blakeney's teardrop-shaped metal Cohanga Hanging Chair. Shannon Davis, creative director and co-owner, explains of popular rattan: "[I]t is a vine that grows naturally in the jungle. All of our tropical hardwoods are certified by the Indonesian government and are grown on sustainable plantations." C301
COCO-MAT: The chic bedding brand prides itself on its green policy. "Nothing goes to waste," says president Marios Sophroniou. "We have a carbon-neutral footprint." Among its methods: The brand's factory runs sans chimneys, smoke or noise pollution, keeping its footprint a healthy one. B908
Jaipur Living: Run out of Atlanta with a global mindset, Jaipur is heralded for its Indian artisan-made rugs. It's celebrated by those in-the-know for its dedication to sustainability and its vertically integrated business model. New this market: a yarn made from recycled soda and water bottles. B424
Vispring: British brand Vispring has mastered blurring the line between nature and luxury. Each bespoke bed is made-to-order, comprised of natural fillings like silk, cashmere, bamboo, horsetail, wool, cotton and South African mohair, and tufted by hand. C1562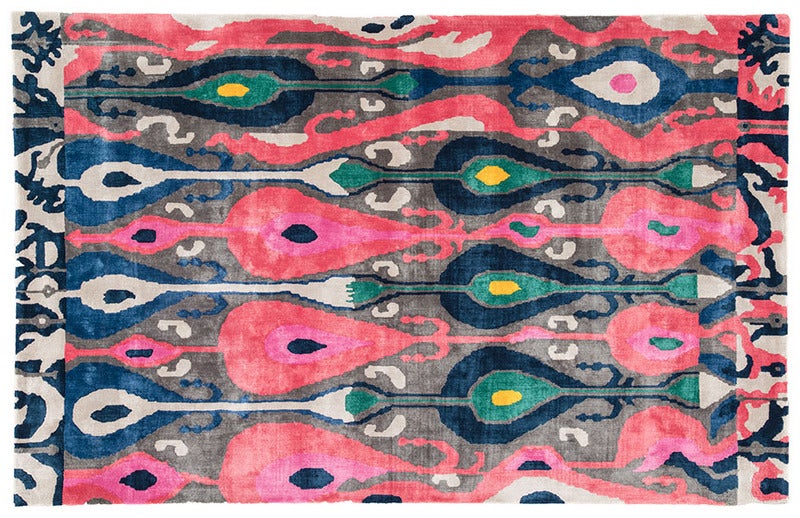 What should you ask? "Where was this made?" Seek out Forest Stewardship Council certification, proving the wood was responsibly harvested from well-managed forests. And if possible, go local: "We reduce environmental footprint when we choose production that is near the source of the raw materials and also near the consumer," says Inglis.
"What's it made of?" Keep your eye out for those nasties, like VOCs and PVC, and opt for recycled and reclaimed material, which, Inglis says, "saves resources and energy, as recycled materials are much less energy-intensive to produce than new materials."