Dave Dawson chose an odd time to start a manufacturing business in America. It was 2002 and he was trying to get some custom lighting fixtures made for his home in Charleston, South Carolina. The former corporate lawyer kept running into the same problem: Everyone who could have done it had just gone out of business.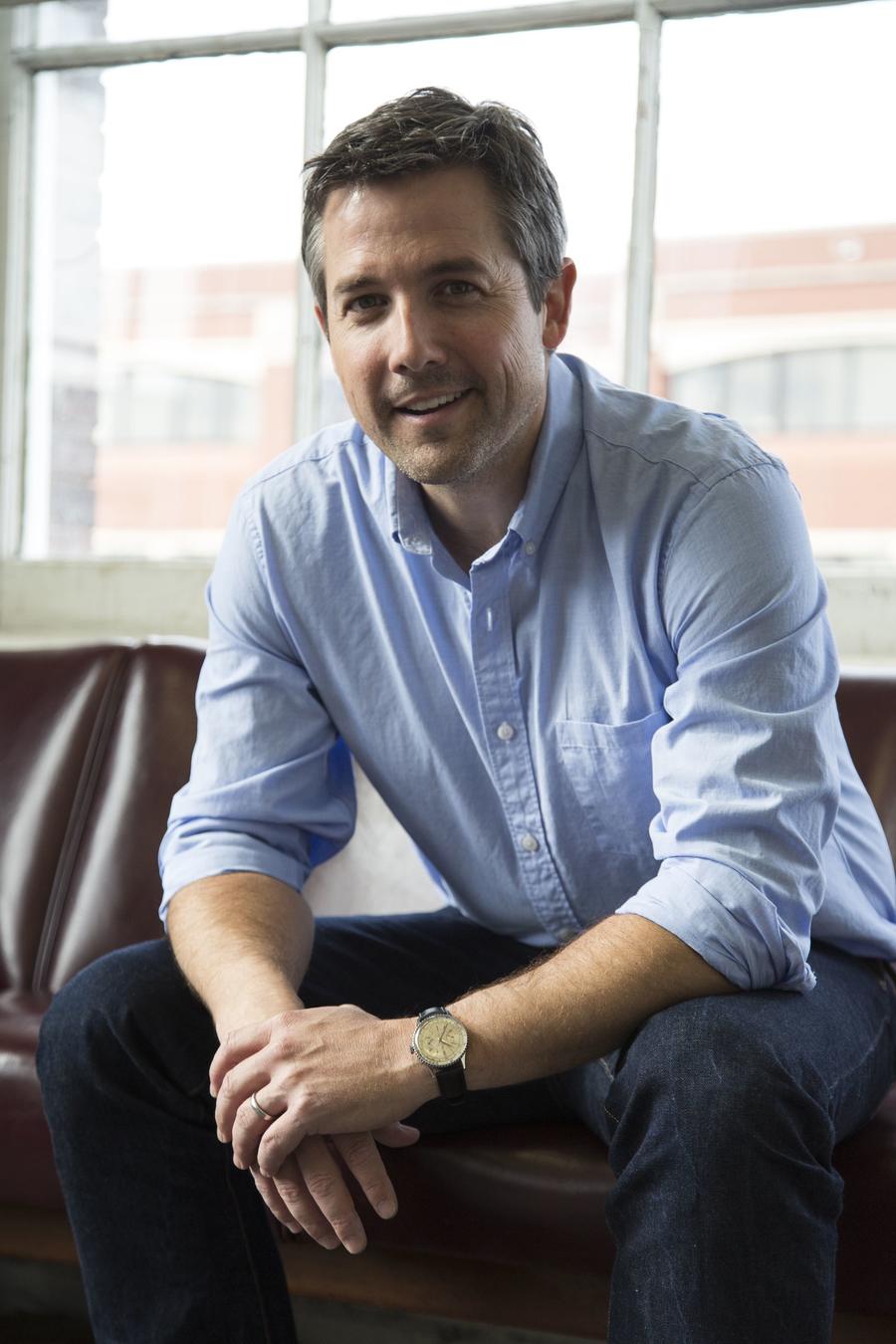 Courtesy of The Urban Electric Company
"The zeitgeist was that American manufacturing was done," says Dawson. "You could take two different conclusions from that. One is that there's no market—maybe this is a really bad idea, no one else wants to do it and you should stay away. Or two, there's an opportunity here."
Dawson chose door number two. And on the latest episode of the Business of Home podcast (sponsored by Universal Furniture), he tells host Dennis Scully about how he grew a small retail brand into The Urban Electric Co.—a powerhouse of modern craftsmanship, employing 200 in South Carolina to make custom high-end lighting fixtures.
One of the biggest early hurdles was simply bringing the product to market. Dawson's small operation couldn't afford the margins that multiline showrooms would demand on his product, so he decided to go direct to designers. "We said we would forge our own way, start developing relationships directly with clients," says Dawson. "Thinking back on it now, that was a really hard mountain to climb—we were a four-person workshop in Charleston … nobody had ever heard of Urban Electric."
Dawson's strategy was to sell the story as much as the product. Any time a designer was coming through the area, he'd invite them to the factory to see the process behind his bench-made creations. The facility, located in a former navy yard, has a gritty charm to it, and the company was a kind of can-do fairy tale of American craftsmanship. Designers and their clients found it easy to fall in love.
Seventeen years later, Dawson's company is well known—and now it's the industry itself that has mountains to climb. "I think makers are in a really good spot," he says. "We talk all the time about disruptions, whether it's design centers or magazines. Those are trends to watch, but makers are in a really good place in that conversation, because we have a fantastic story to tell and we're producing product that, hopefully, people want."
Which is not to say it's easy. Profitably manufacturing in America is a unique challenge, one that Dawson has fine-tuned over the years. "I never believe that as an American company we can go to American clients and say, 'Hey, I'm an American; you're an American—buy from me. You understand we're really expensive and maybe it's really not worth it, but we're Americans.' That doesn't cut it. You still have to be providing value. For us, so much of that is around customization, quality and service."
Every time you see bad design, that's an opportunity for good design.
Dave Dawson
In addition, it requires an efficient and tightly controlled manufacturing strategy. Dawson describes the development of a process at Urban Electric based around treating time as the company's most valuable resource. It's not a crackdown on goofing off, but rather a mindset of laser-focusing the company's efforts only on things that clients will value. "This, to me, is a critical piece of staying competitive as an American manufacturer," says Dawson. "We're not perfect at this by any means—we're not Toyota, we're a small handmade shop. But it's the mentality: How can we find ways to give our clients more of what they want?"
Looking forward, Dawson has just purchased a new factory and is thinking optimistically about the next phase of Urban Electric's growth. Though there may be economic storm clouds on the horizon, he's undaunted. "The good news is that design is in full bloom. I don't think it's ever been more important than it has now—every restaurant, hotel or office wants to have a unique design. In a lot of ways, all of the challenges the industry is going through, they're good things," says Dawson. "They're born out of more people aspiring for better design. Every time you see bad design, that's an opportunity for good design."