The design industry runs on fabric, and with showroom shutdowns and looming uncertainty around international supply chains, designers are anxiously wondering about their favorite prints, patterns and weaves in the days ahead. Two leaders from the textile industry—Schumacher CEO Timur Yumusaklar and Kate Temple Reynolds, who founded the New York showroom Temple Studio to represent independent fabric, wallcovering and rug lines—chatted with Business of Home editor in chief Kaitlin Petersen in today's Community Discussion to offer insights into how the textile industry is being affected by COVID-19.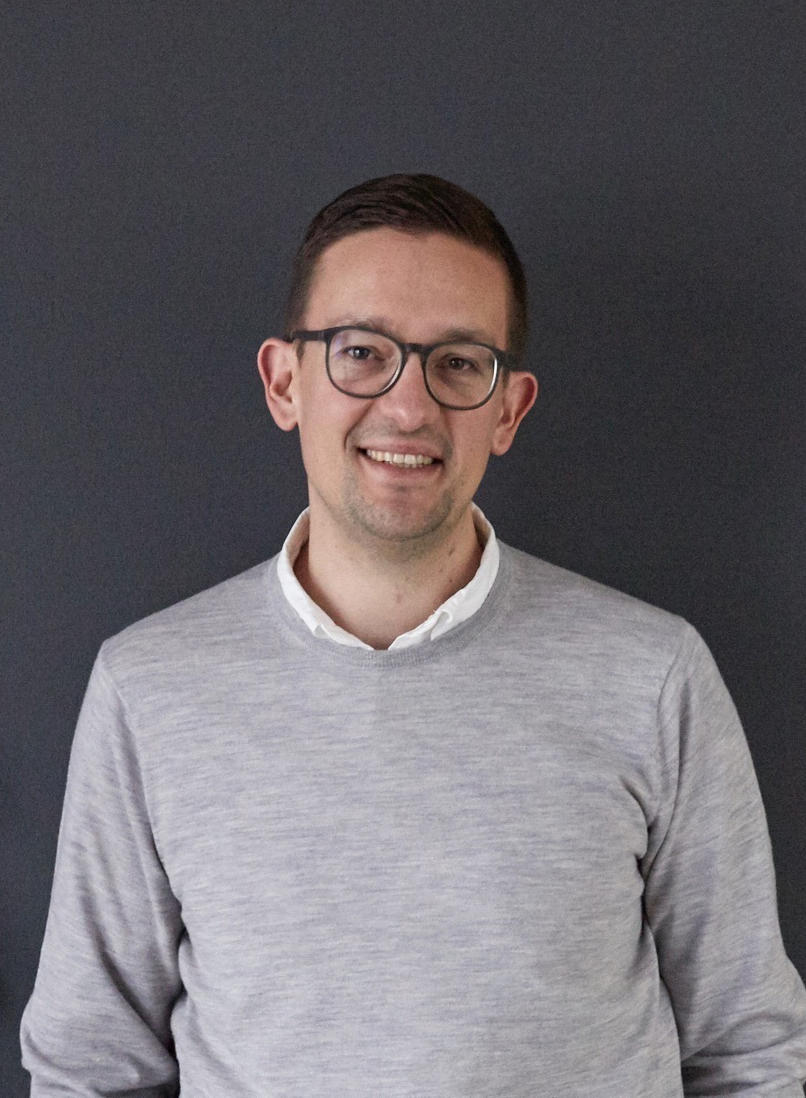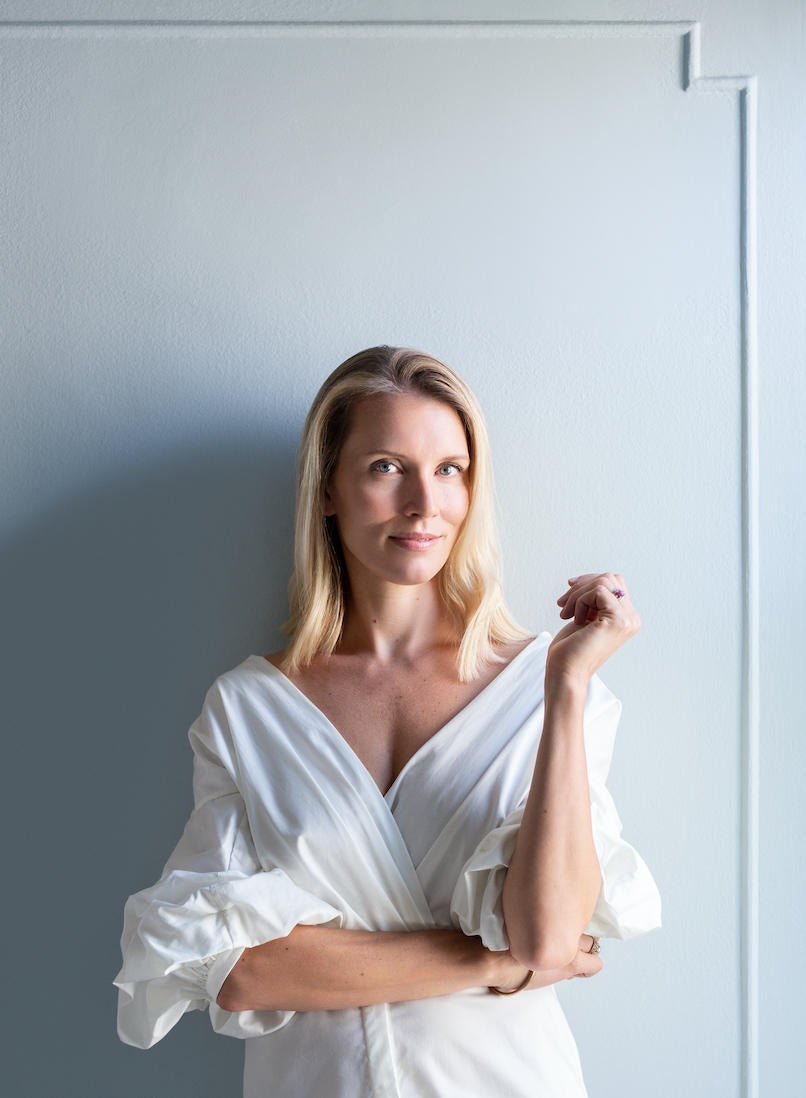 Watch the recorded conversation here or read on to find out some of the top takeaways from Yumusaklar and Reynolds—from the perfect sample size (a six-inch square, both agree) to how their businesses are faring, what they've learned from more than a month working remotely and what the future will hold for showrooms.
Things aren't as slow as they seem
When the first shutdowns arrived in March, Yumusaklar forecasted that April would be the toughest month of them all. His predictions weren't off the mark, but he says Schumacher is already seeing an uptick in sample requests again. In early April, sales were initially off last year's numbers by more than 30 percent. "Sample orders dropped significantly, but [now] they're starting to rise," he says. "Designers are scheming again, maybe it's all the Zoom presentations, but things are on the rise again."
Is it time to launch?
With time inside has come extra, well, time. Many designers have used that additional space for teasing out ideas and dreaming up new collections. But how might someone go about launching a new collection right now? Some of Reynolds's friends and colleagues have postponed their launches, but others are forging ahead—including brands she represents, like Brook Perdigon Textiles and Marika Meyer Textiles, which recently launched new lines and have been relying heavily on Instagram to show their new work.
"It's such a tactile industry—it's not as easy to launch [in this climate]," agreed Yumusaklar. Though Schumacher is moving forward with some of its new introductions, other soon-to-launch lines are currently held up in color trials, with the company's designers waiting on new colorways of their designs from mills that aren't currently open. "In terms of supply chains, our warehouses are open, we're open five days a week overall," he says. "We do see that some supply chains are a little trickier than others. We do have a little bit of concern around India, but our stock levels are fine—there are no immediate interruptions yet."
Beware of backlogs
Many mills are still working, albeit at a reduced capacity and with longer lead times. Operations will eventually ramp up again—but even when the time comes, both Reynolds and Yumusaklar agree: At some point, there are going to be serious delays. "The majority of [textile artists] have some stock available, so when designers reach out [right now], it's fine, but [eventually] it will be depleted," says Reynolds. The fabric you love is probably in stock now, but by this summer it might not be. "The backlog is something to be mindful of—you'll have to get in the line. It's like grocery stores right now—I'm stuck with all the food that no one wants."
The future of samples—and showrooms
Now that showroom spaces have been shuttered, Yumusaklar hopes that their reopening will hasten a transition that's been a long time coming. "Showrooms have been changing for quite a while," he says. "Everybody said traffic in design centers is going down, and that's been a trend for a long time." Though he says the showroom will remain an essential resource, Yumusaklar sees websites playing an increasingly important role in the way textiles are specified. Schumacher already offers everything from memo ordering to inventory checks online; in the future, "the website is going to be the first go-to," he says. Most decorators come to the showroom once a quarter—and that's OK with Yumusaklar, as long as the metrics of showroom success adjust too. "I don't think you can measure [a showroom's success] in traffic," he adds.
For Reynolds, whose showroom opened the week of March 9, just as life in New York was grinding to a halt, the physical space was designed to be a place for artistic expression, activations and installations—in short, a lot of in-person discovery and delight. In the meantime, her focus has been on connecting with designers digitally—and resisting the urge to sample indiscriminately. "What happens sometimes in showrooms is lots of bags of samples get messengered around from office to office. That can be overwhelming—designers don't always want that 50-pound bag," she says. For existing clients, she often shares new products digitally to gauge interest first, then sends samples of what her clients really love.
We're all in it together
One silver lining of COVID-19 for the fabric business? "Constraint brings on creativity. It's hard to sit down and get creative, but when you don't have much else to do, whether it's with your hands or with your mind, it's nice to know those tools are in me," says Reynolds. And when it comes to her partners: "You choose the ones you work with for a reason—the relationships are more than financial," she says. Yumusaklar sees this as a moment for solidarity for normally competitive fabric brands and their suppliers: "We're like Scottish clans. We just have to stick together—we're stronger together than by ourselves."
____________
Business of Home's biweekly Community Discussion is a new series of interactive Q&A events on Zoom for BOH Insiders. Hosted by editor in chief Kaitlin Petersen, the conversations explore how COVID-19 is impacting interior design and the home industry—and how designers and brands should respond. BOH Insiders can tune in every Monday and Friday at 1:00 p.m. EST or watch the recorded sessions here. (Not a BOH Insider? Learn more about our membership community here.)
Homepage image: The new Temple Studio showroom | Courtesy of Temple Studio