Digital has created a new design democracy with clicks, pins and virtual shopping carts redefining the landscape. For our cover story we delve into the lessons being learned and how make the trade great again.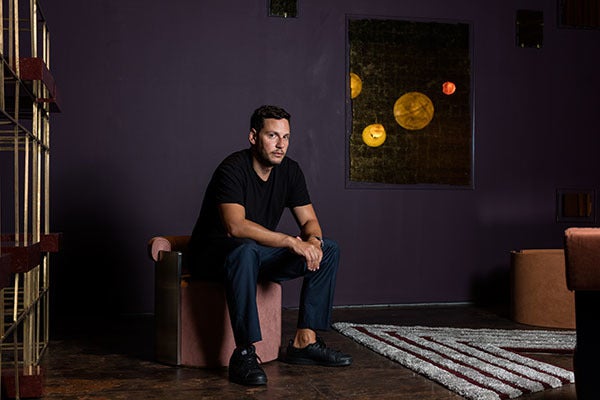 Not so long ago, the to-the-trade world operated in a mysterious realm of off-limits showrooms, secret pricing structures, and little to no transparency. Furniture simply showed up. Over time, the market has become less covert, with Instagram and Pinterest paving a way for even the most casual viewer to grab a virtual glimpse into projects undertaken by interior designers both big league and small. While plenty of retailers now excel at drop-shipping patio chairs and bathroom vanities, the high-end design world has only recently begun to crack the digital code. "The thing is, furniture is always the last to the game," said David Alhadeff, founder of seminal design store The Future Perfect, which represents the work of designers and manufacturers like Arflex, Lindsey Adelman, Callidus Guild, Ilse Crawford Studio for De La Espada, and Dimore Studio—exclusive, high-design works that aren't typical impulse buys. "It took fashion a while to figure out the Internet and furniture is still being figured out."
Shopping habits, for one, have changed. "The Internet has become the new showroom," said Alhadeff. "What we don't have anymore, and this is something that has totally changed, is that people used to walk down the street and into the store in an effort to be inspired. They came in thinking, 'I'm buying a new apartment. I wanted to see what you have; this is really exciting.' Let's call it 'bullshit browsing.' It's the weekend thing: 'I've got my kid, I've got my husband. We're just going to go look.' Who does that anymore? No one does that! No one has time for that. We do all of our bullshit browsing online, between 9 p.m. and 12 a.m., sitting in our bed watching TV."
Like it or not, the discovery process has shifted out of the showroom and onto the iPhone. As more information appears minute by minute, it empowers consumers—and sometimes disrupts the way the interior designers' work gets done. Yet the industry is still operating and, in many cases, thriving, which begs the question: What is the trade getting right in today's open-source world? There are no easy answers, but innovative maneuvers in marketing and merchandising are separating the wheat from the chaff. We turn the mic on the industry's top voices for their feedback.
The New Audience: Consumers Marketing to the consumer is a new yet essential concept for the trade. "As an industry, we haven't even really begun engaging consumers directly," said Chad Stark, senior vice president of STARK and president of Scalamandré. "More and more consumers are craving involvement in the design process. As a designer, I would imagine that it is much harder to sell a brand that a client is not familiar with at all, compared to a brand with lower quality and higher prices that is recognizable. The importance of consumer marketing is greater than it's ever been."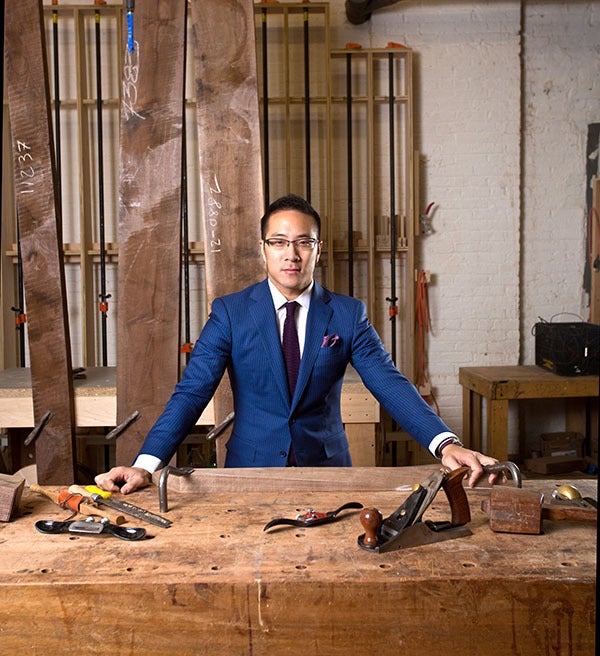 The difference between promoting a message and cultivating taste is significant. Design lovers might be absorbing beautiful images online, but are they educated on what makes a collection special? All relationships are enhanced when a client understands the inherent value of high-end furniture, said Eric Chang, co-founder with Daniel Hellman of Hellman-Chang, a Brooklyn-based, to-the trade handcrafted furniture maker. From their early days in 2007, Chang carefully communicated the elevated nature of the company's product through every tearsheet, webpage and order form. With a background in advertising, he saw himself as an outsider, and, in the beginning, had an arched-eyebrow view of the trade landscape. He studied vendors, showrooms, presentations and practices, and found that few companies were properly expressing the caliber of their work.
The right marketing should let designers focus on designing, rather than on selling. "[The trade is] leading the world right now in terms of design, quality and craftsmanship, but we are not marketing and selling our products and services the way they need to be," said Chang. "If vendors and showrooms do that, it makes the designer's job easier, because they don't have to spend all their time trying to explain why a particular product is priced the way it is."
The trade might take a cue from other industries that have mastered the art of educating, and thereby selling to, the consumer. As a champion of the interior designer, James Druckman, second-generation president and CEO of the New York Design Center, has seen the design landscape evolve—sometimes too quickly for the design community to keep up.
"How many seasons does the fashion industry have?" asked Druckman. "The car industry has new models every year. Those industries have created the demand by making people style-conscious. To an extent, suppliers are already doing this, with introductions at least twice a year. It is how the trade promotes new products and their own services that needs to be improved.
"The trade, whether through the ASID, trade resources or other organizations must do a better job of telling the consumer, 'Hey, here's where the style is! Here's where the excitement is! Here's where your quality of life is going to be improved!'" said Druckman.
The New Showroom Experience: Seduction Strong brands recognize that creating emotion and desire is dependent upon a luxurious experience. "If you're an end client or a designer and you walk into a showroom ready to throw down $18,000 or $20,000 on a sofa, then it better feel like you're about to throw down $18,000 or $20,000," said Eric Chang.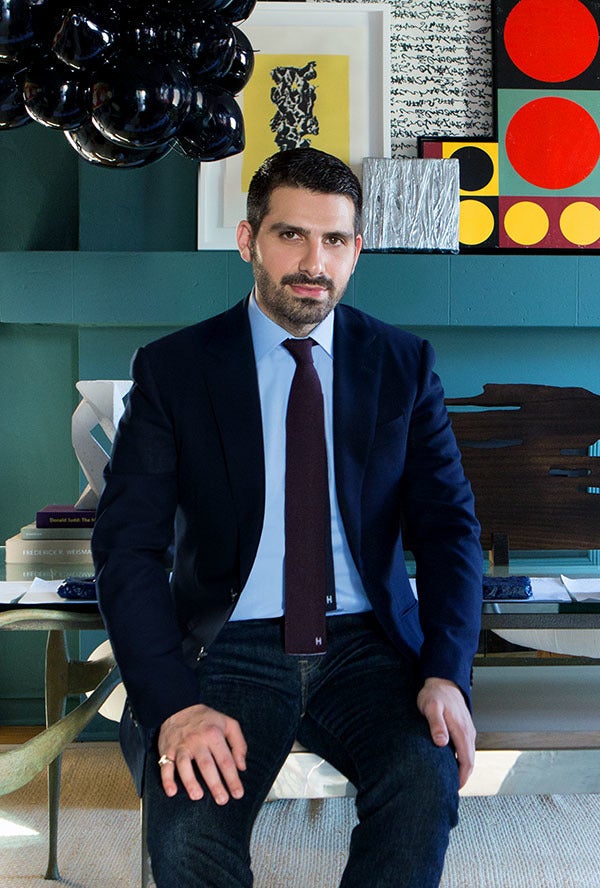 A successful showroom "has the ability to transport you into someone else's brand or vision," said Hillary Petrie of Egg Collective. Sean Yashar, who has spent years reflecting on the design experience through his brand consultancy, The Culture Creative, points to multimillion-dollar couture shows that invest so much in creating seductive fantasy worlds. While only a few people will purchase the gowns on the runway, many will purchase the sunglasses or perfume, which Yashar calls "entry point" products. Fashion brands understand his or her approach innately while the design industry has yet to fully embrace it.
With so much cross-disciplinary influence in the worlds of fashion, music, food and art, spaces are no longer static. Hotels weave certain storylines; restaurants channel specific eras. Is it any wonder that shopping for design has also become a captivating experience? Walking into an environment that looks beautiful and smells irresistible is undeniably powerful. It transports the visitor to another world and unleashes an immediate need for those objects, that scent, this furniture. In marketing terms, a successful store or showroom captures an "aspirational lifestyle," but on instinct alone, the right atmosphere makes someone feel like his and her best self and crave that same feeling at home. In its most sublime form, a well-designed space becomes intoxicating. The brands who will flourish in this industry bring that clear and uncompromising consistency to everything they do.
Creating an immersive atmosphere that sparks desire is the essence of David Alhadeff 's latest concept. Earlier this year, he unveiled Casa Perfect in Los Angeles, a next-level experience in design and hospitality. Perched in the Hollywood Hills, Casa Perfect exists in a  midcentury modern home designed by architect David Hyun in 1957. The entire residence—every corner, room and passageway—presents a selection of pieces from The Future Perfect. It is a living showcase without price tags or boundaries, yet everything is for sale. The Casa accepts private appointments only. There is  no sales pitch and there are (almost) no rules. Guests are offered sparkling water, kombucha, fresh fruit, Moon Juice snacks or other staples of L.A. living.

"[THE TRADE IS] LEADING THE WORLD RIGHT NOW IN TERMS OF DESIGN, QUALITY AND CRAFTSMANSHIP, BUT WE ARE NOT MARKETING THE PRODUCT THE RIGHT WAY."—ERIC CHANG
Visitors are free to roam. "We give you that space to go and explore. We send you on your way and we don't follow you. We entice you to look in all drawers and corners," Alhadeff said. The conversation might wander to the De La Espada furniture or Lindsey Adelman lighting, but it might not. It can take a second or third visit for clients to get there, said Alhadeff, but the impression Casa Perfect leaves is indelible.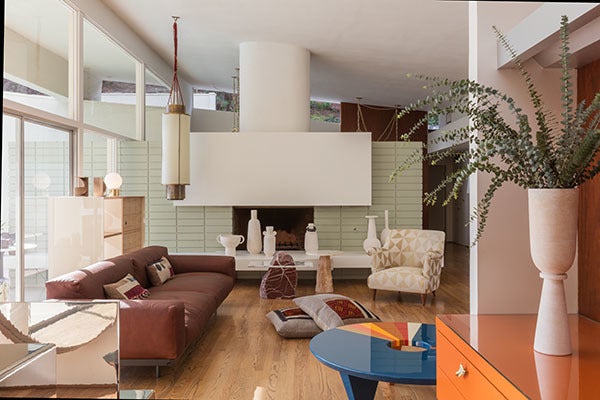 "What I am banking on is that, if 'bullshit browsing' is dead, people are really excited about experience," said Alhadeff. "And they're really excited about service and enthusiastic about something that's exclusive, enticing and off-the-radar. All of those things are implicit with what we've done here." His clients, he said, "have a voyeuristic desire to seek behind the carport. Like, 'What is in that house up there?'" (Alhadeff fulfills that voyeurism himself: The Casa happens to be his own home.)
New Merchandising Methods Showrooms have the upper hand in creating the ultimate touchable catalog, but their merchandising has to be extraordinary in order to be competitive. Many trade showrooms are aware that they need to step-up their game and borrow a page from the retail playbook, changing their interiors and refreshing their spaces more often.
Pierre Frey balked at the idea of mirroring the retail world. The third-generation leader and director of international relations of Pierre Frey, the French fabric house, Frey is confident about the brand's style. "We most definitely do not look 'retail,'" he said. "Retailers need to sell a high volume of goods, so they need to have mass appeal. Our clients come to us for the exceptional." The company has its largest product launches in January, followed by smaller launches and capsule collections throughout the year, to show its textiles in use, modeling them on furniture and decor in conjunction with launches.
"As a luxury brand, there is a depth to our products that goes beyond the particular item," said Frey. "We are a style leader. We are fortunate to have a history to reference that we continually build on through associations with other companies, artists and interesting people in society. Yes, we sell fabric, but it is never just about the cloth."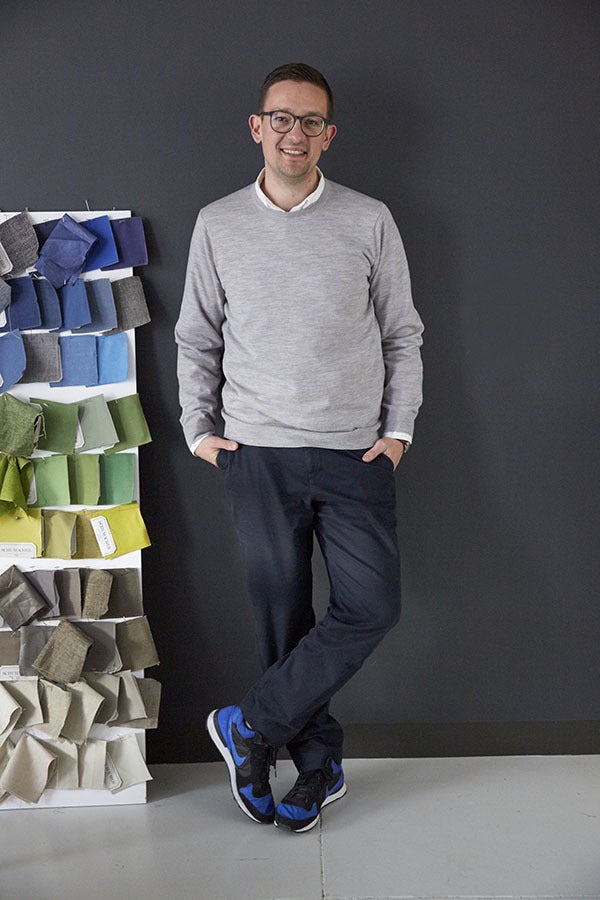 One change Timur Yumusaklar, president and CEO at F. Schumacher & Co., whose background includes a role at Berlin-based fashion ecommerce company Zalando, instituted at Schumacher was a dramatic increase in the turnaround of the showroom and the introduction of new product. The space is refreshed monthly and new products are released continuously. "It's very important to me that all of these sales channels [showroom, website, social media and direct mail] are in sync. Something I learned in the fashion industry is that it's important to help your customers to always have something interesting, to be inspired, or to push them a little bit."
Designer Brad Ford, who runs the hybrid gallery-showroom Fair in the New York Design Center, admits that he's still learning. He's only had two to three major floor changes at Fair over the last year and a half. "I always want it to be about the quality of the goods and not the quantity, so I don't want a crowded showroom. I don't want to just keep bringing things in, to bring things in."
David Alhadeff 's merchandising strategy has changed as his brand has evolved. He established The Future Perfect in Williamsburg in 2003, at a time when Brooklyn wasn't a destination. Designers would tell him, "We love what you're doing. Can you memo it to us?" he recalled. He opened a San Francisco store in 2013, and eventually the flagship relocated to Great Jones Street in 2009, where the clientele was different, more trade-centric. "When we moved to Manhattan, we repositioned ourselves as much more of a gallery-formatted environment, and we started programming ourselves with shows and focusing on designer collections and works." Collaborators include artists and designers like Eric Roinestad, Christopher Stuart and John Hogan. Alhadeff also stopped closing the store during re-merchandising days. The team now hangs a sign that says "Currently Under Installation" and carries on. Do clients mind stepping around packaging and box cutters? "People love to see what's coming out of the box—those are our number-one shopping days," he said.
Merchandising isn't only about neatly arranged product and clever signage. A stroll past the holiday windows at Barneys confirms that. The ongoing popularity of pop-up shops have proven that consumers will seek out a space (and make a purchase) simply because it offers a non-traditional experience. Arteriors founder and creative director Mark Moussa has noticed two trends related to merchandising and product development. "The mantra of 'See now, buy now' that is revolutionizing the fashion world is becoming more important to new generations of home design buyers," said Moussa. Another trend he's observed is experiential spending. Earlier this year, Arteriors installed a luxe pop-up within Chelsea Passage, the ninth-floor home space at Barneys's New York Madison Avenue flagship, which featured pieces ranging from $60 to $14,600.
"Customers are more focused than ever on experience and lifestyle. This craving for an in-home luxury experience means they are more willing to indulge themselves to create their individual oasis," said Moussa.
The New Business Model: Transparency Pricing transparency is the elephant in the room when it comes to marketing and merchandising luxury furnishings. The success of one is dependent upon the other. Jennifer Potter, the COO of Bunny Williams Home, came from the finance world and joined Bunny Williams's team about nine years ago. Since she started, she's seen an amazing shift in the industry. "I think savvy designers have been able to adapt to the digital world and boundaries between their clients and sources have largely come down. When there isn't transparency, and when accessibility is challenging, you lose a shopper."
Chad Stark grew up in the industry. He represents his family's legacy brand, Stark, and has a modern, zoomed-out view of what's happening on the pricing front. "The trade needs to improve on being transparent with our business practices and making all consumers feel more welcome, which will reduce the 'snob' effect that makes many consumers shy away from trade businesses and design centers." As he sees it, "the biggest threat to the to-the-trade industry is the continuation of different pricing models for designers and different sales models for showrooms. Consumers will continue to distrust the design industry until we are consistently transparent with pricing and business models across designers and vendors, which are both things that the retail industry does particularly well."
Bunny Williams Home launched in 2008, a challenging time for a new venture. "We were a fledgling company at the time, and we decided to sell to mom-and-pop, design-oriented shops across the country," said Potter. They launched e-commerce in 2013 to offer direct access to the line, which Potter calls "one of the bolder steps they took." The trade can also buy on the e-commerce site with a discount, but Potter doesn't see that as problematic. "Accessibility, no matter if you're the designer or consumer, is really important in today's market. Confident designers don't hide pricing any more. [The markup] is for what they're providing. It's a service."
Stark feels so passionately about transparency that, as president of the Decorative Furnishings Association, he has developed an industry-wide educational and advertising effort called #DoItFor, "to combat the DIY mentality," he said. "We also need to create a consistent business model that vendors can follow, designers will accept and consumers will understand." Stark said this may mean the "trade-only" model will evolve into "trade-preferred" that goes beyond tiered pricing and custom services to include separate trade product lines, commission protection for designers and other forward-thinking concepts that Stark has already begun implementing.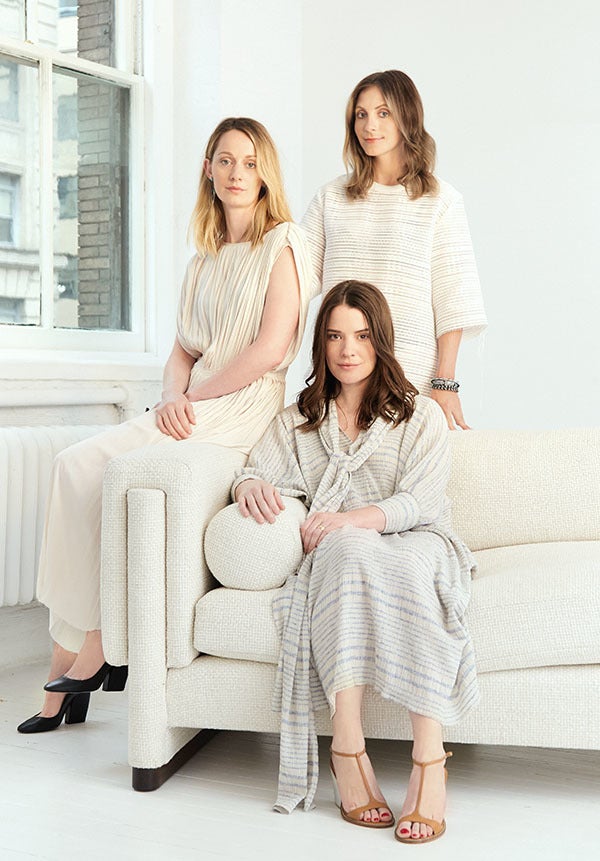 It's not a question of either/or for Brooklyn-based design outfit Egg Collective, which sells directly to the trade and end users. Founded by three friends—architects and furniture designers Stephanie Beamer, Crystal Ellis and Hillary Petrie—Egg Collective regards its design clients as invaluable. "It's important for us to support the interior design trade and keep that model active," said cofounder Hillary Petrie. "It legitimizes the talent and course of study that is interior design. We believe the professional practice should get the respect and recognition it deserves."
The New Advertising: Direct Connection Successful brands have become masters of content, not simply messaging. Luxury lifestyle company AERIN is graced with a notable founder in Aerin Lauder, whose version of elegant daily living appears as effortlessly online as it does in her books, product launches and retail outlets. The brand counts about 165,000 Instagram followers. "Social media has allowed the AERIN brand to truly become global and bring the design, fashion and beauty worlds together," she said. "Through Instagram, I've been able to connect with people I would like to meet, as well as build relationships with designers through sharing photos of my home and lifestyle, a beautiful international vacation or a preview of my new collection."
Timur Yumusaklar, employs layers of outreach to create a more modern and interactive approach. The company puts a lot of emphasis on social media and has over 120,000 Instagram followers. "We can now reach design aficionados in addition to decorators. We want to get everybody excited about our brand," said Yumusaklar. Schumacher also hired creative director Dara Caponigro, who hails from the editorial world (House & Garden, Domino, Veranda), taking the message beyond pure product. Schumacher sends out e-blasts, which mix product with inspiration of the "How to put it all together" variety, and prints a large-format bulletin twice a year. "I don't think anybody in this day and age wants to get their product just advertised. I think it's boring," said Yumusaklar.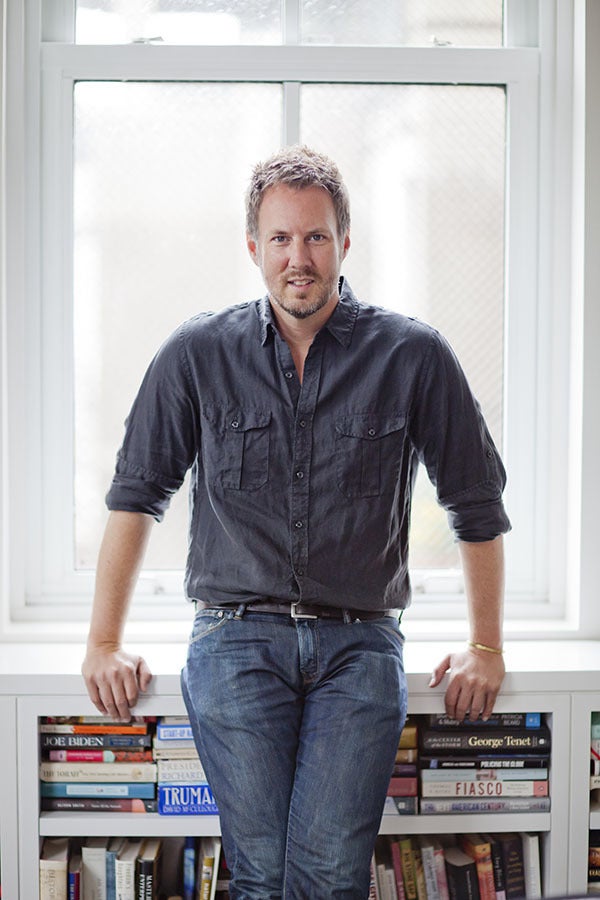 But how much is too much? Brad Ford didn't do much outreach during his first year while he was getting systems in place, instead relying on word of mouth, foot traffic within the building and the specificity of his offerings. Years ago, he said, he was promoting the use of social media. These days, he said, "I still think social media can be an incredible tool, but I feel like it can also be overused and people can be somewhat tone-deaf as far as how they're getting their message out there. Sometimes, it just feels as though, because of social media, it's hard to still have that sense of discovery. People get excited about something and, all of a sudden, everyone's talking about it. And before you know it, you're over it before you had a chance to get into it. I just think it's important to filter your thoughts and posts so it doesn't become too much too soon."  

"WHAT I AM BANKING ON IS THAT, IF 'BULLSHIT BROWSING' IS DEAD, PEOPLE ARE REALLY EXCITED ABOUT EXPERIENCE."—DAVID ALHADEFF
Like so many other industries, design is being transformed by a digital new world order. Consumers' appetites for style at home combined with retailers' mastery of marketing have determined that. For a dynamic group of influencers, listening—to other industries, and to each other—is a skill. Now is the time to be bold and make the trade great again.