Business "as usual" feels hard to come by these days, but industry leaders are finding new ways to keep clients happy at every step of the design process. In BOH's latest Community Discussion, editor in chief Kaitlin Petersen spoke with interior designer Chuck Chewning, textile and interior designer Marika Meyer, and Crans Baldwin, founder of business consultancy and independent road representation business Crans Baldwin & Associates, about how they're navigating (and strengthening) their business relationships right now.
Watch the recorded conversation here, or read on to find out some of the top takeaways from Baldwin, Chewning and Meyer—from the biggest changes they're seeing to the unexpected roles they're playing in their clients' lives.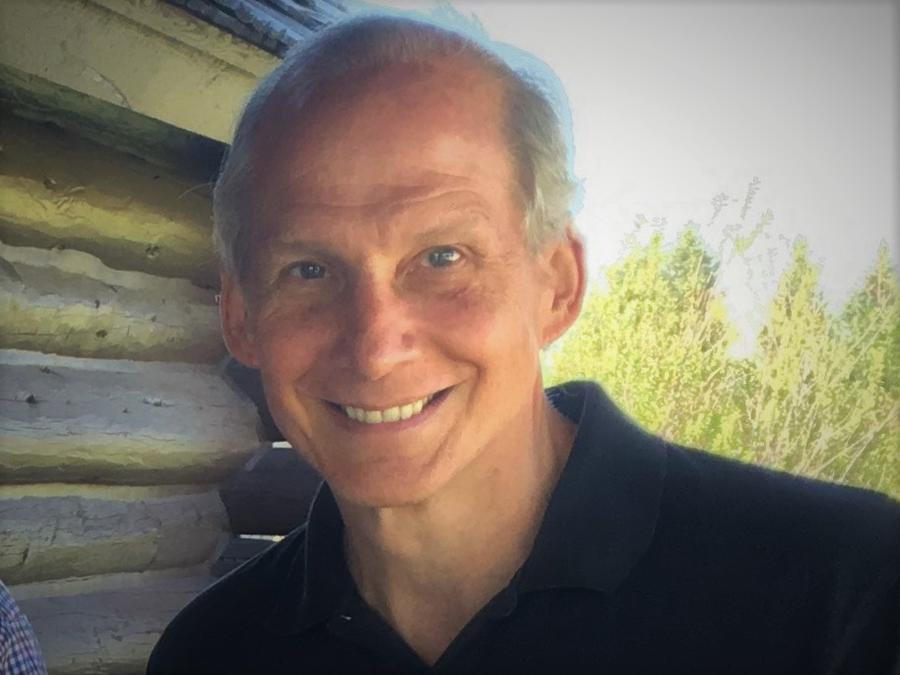 Courtesy of Crans Baldwin & Associates
Go back to the basics
For Baldwin, navigating client relationships right now means going back to basics. "It's old-fashioned stuff [like] 'underpromise and overdeliver,'" he said. "Things you were taught that people have forgotten, [like] doing what you say you're going to do, when you said you would [do it]."
Meyer finds that listening is driving her business right now. "People want to be heard—their worries and concerns. Ask yourself questions about what's stressing them [and] how can you help them," she said.
It's personal
"Relationships with clients are more personal than they ever were before," said Chewning. "Now, you begin projects by asking, 'Is your family safe and well?' There's a sense of caring that preoccupies all of us in this moment." Though designers may have always played the role of a quasi-therapist in the past, the nature of this multidimensional position is more apparent than ever. Part of that lift, according to Chewning, is being flexible. For example, he admitted that the Monday-to-Friday work week is gone—and for now, he has decided to go along with it to meet his clients' needs. "I'm getting as many calls on Saturday and Sunday as in the middle of the week," he explained.
At first, he resisted the pressure to be available around the clock, but as the calls continued, Chewning realized that drawing a hard boundary would work against him. "My responses give my clients comfort and [it] deepens the relationship. They're sharing a lot more—my best clients are the ones that have become friends. The personal relationship is much more special," he said.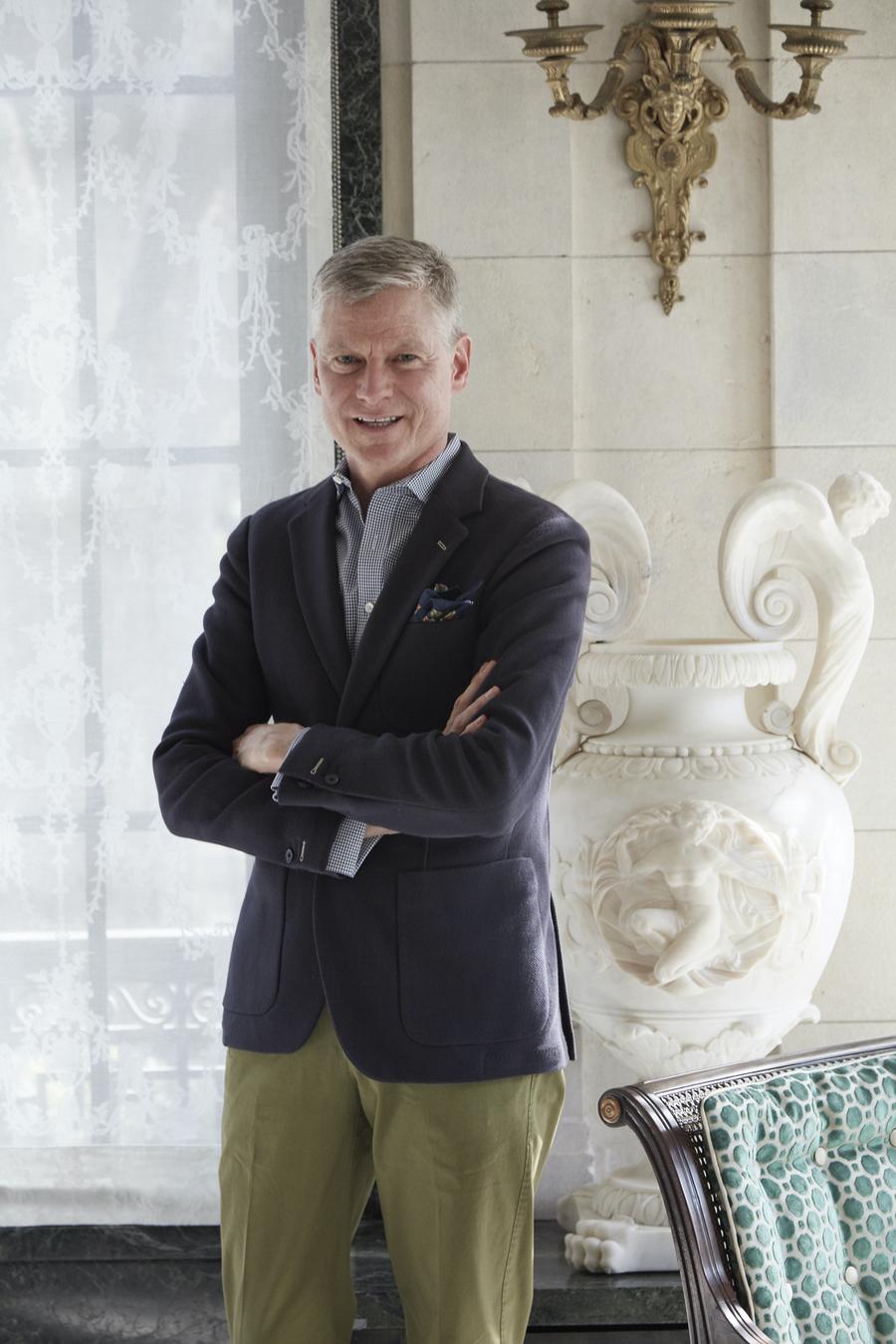 Shifts in spending
Luxury design is just that—a luxury. And for all of the negative headlines, Chewning said, many clients pursuing luxury design projects are somewhat removed from the effects of the economic downturn. But as clients who put their projects on pause begin to explore spending again, their priorities have likely changed: One of Chewning's clients is looking into private travel in order to reach his multiple properties with less risk; Meyer has a client who bought a house sight unseen this week in pursuit of a home base with more outdoor space.
Baldwin, too, referenced the flurry of real-estate purchases—all potential future decorating jobs—in the New York tri-state area as affluent city-dwellers look for additional acreage and feel the allure of outdoor spaces. "There's something going on with backyards. If we can't have wilderness, people are saying: 'I want a big backyard—I want to social-distance, I want space, I want outdoors. I've been sitting in this apartment and I'm ready to lose my mind,'" he said.
Reimagining rooms
Recently, Meyer has seen several clients who, as a result of the coronavirus pandemic, are rethinking the way they want their home to function. For some, it's about tailoring spaces for their college-age children, now homebound indefinitely, to provide supportive learning environments. For others, it's about scrapping the guest room to make space for a home gym. "For previous clients and midstream projects, we're having new conversations around use," she said. Chewning has noticed that as entertaining has come to a standstill, clients no longer want a beige living room—instead of looking for external validation, they are more focused on creating a home to fit the wants and needs of their families.
Going beyond design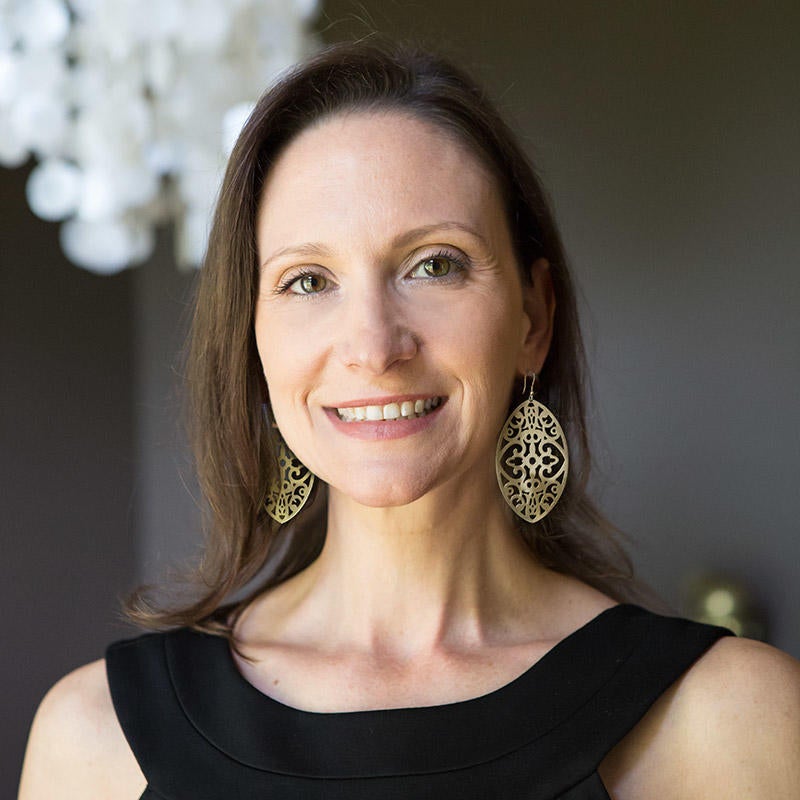 The current environment has shifted the focus to being empathetic and meeting your clients where they are, all three panelists agreed—and often, the most important time to connect is when you aren't trying to make a sale. "We're reaching out when it's not just project related," said Meyer. "It's about the human piece: 'How was your week?' It's another person who was listening, another person who cares. These touch points are super important."
These days, "old clients are not ex-clients," added Baldwin, who emphasized the importance of staying in touch with everyone—and adding value where you can. "Do the things people didn't ask for," he said. "If I can help designers by saying, 'Hey, you should look at this resource,' that's helpful."
____________
Business of Home's Community Discussion is a weekly series of interactive Q&A events on Zoom for BOH Insiders. Hosted by editor in chief Kaitlin Petersen, the conversations explore how COVID-19 is impacting interior design and the home industry—and how designers and brands should respond.
The series moves to a new day next week: BOH Insiders can now tune in every Tuesday at 1:00 p.m. EST, or watch the recorded sessions here. (Not a BOH Insider? Learn more about our membership community here.)
Homepage image: Shutterstock