Contrary to popular belief, now is not the moment to ease up on marketing. In fact, it's time to step on the gas. That said, not all messaging is created equal. In BOH's latest Community Discussion, Business of Home editor in chief Kaitlin Petersen spoke with Joseph Aldrich, founder of integrated marketing firm The Cypress Group, and Laura Bindloss, founder of PR and social media agency Nylon Consulting, about what it means to be marketing at the height of a pandemic.
Watch the recorded conversation here or read on to find out some of the top takeaways from Aldrich and Bindloss—from the questions every business owner should be asking themselves to the places where they see the trade having the most opportunities.
The most important thing to be saying right now
Aldrich says that the strongest messaging that he's seen surrounding the pandemic was rooted in business continuity communication: "People were really good about saying, 'We're working, we're working from home, this is how to get in touch with us, this is how we're running our business.' It was effective and important," he says. "There was also a lot of, 'We're here and we love you,' and that was also nice to hear—but not 745 times."
Bindloss's advice? "Acknowledge what's going on, explain that you're working from home, and show people how you set it up."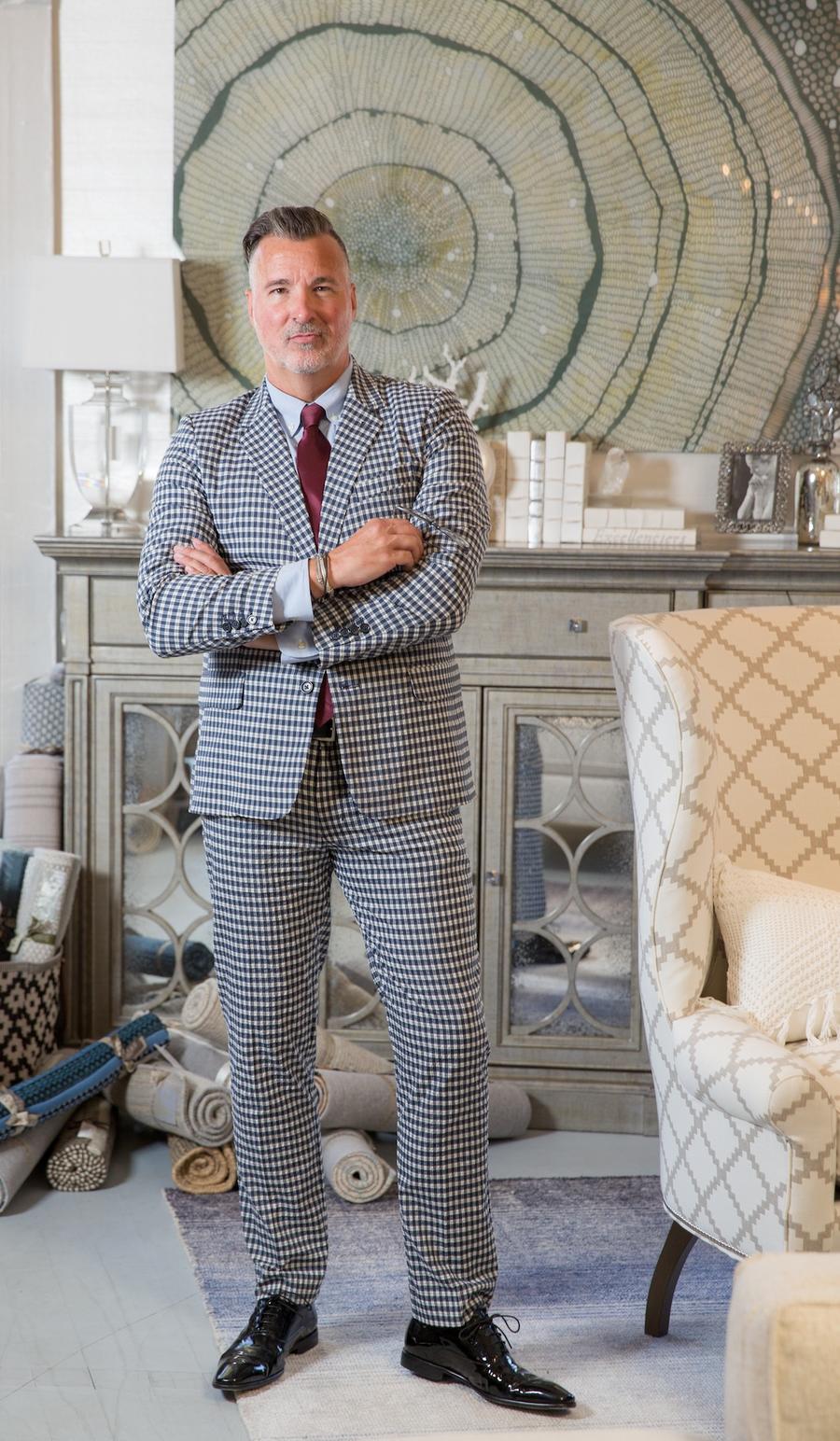 Courtesy of The Cypress Group
Treat this as an opportunity
For Bindloss, any extra time you've gained by working from home should be used to face the things we're all guilty of avoiding—really understand who your business serves and how to reach them. "This is a good time to think about your brand: Why do people hire you? Why should someone choose you over another designer? What is your brand?" she says. "Think about the content you want to put out there: What is the story you want to tell?"
She also suggests taking stock of your company's weak spots, whether it's your website, your social media presence or your PR. "Whatever it is, now is the time to fix that. Educate yourself on things that you've been putting off." (And if you're struggling to figure out what to say on social, remember this: Designers are tastemakers, says Bindloss—and people are interested in the parts of your job that go beyond the pretty finished photos. Your audience wants to know what you're reading and what's inspiring you right now.)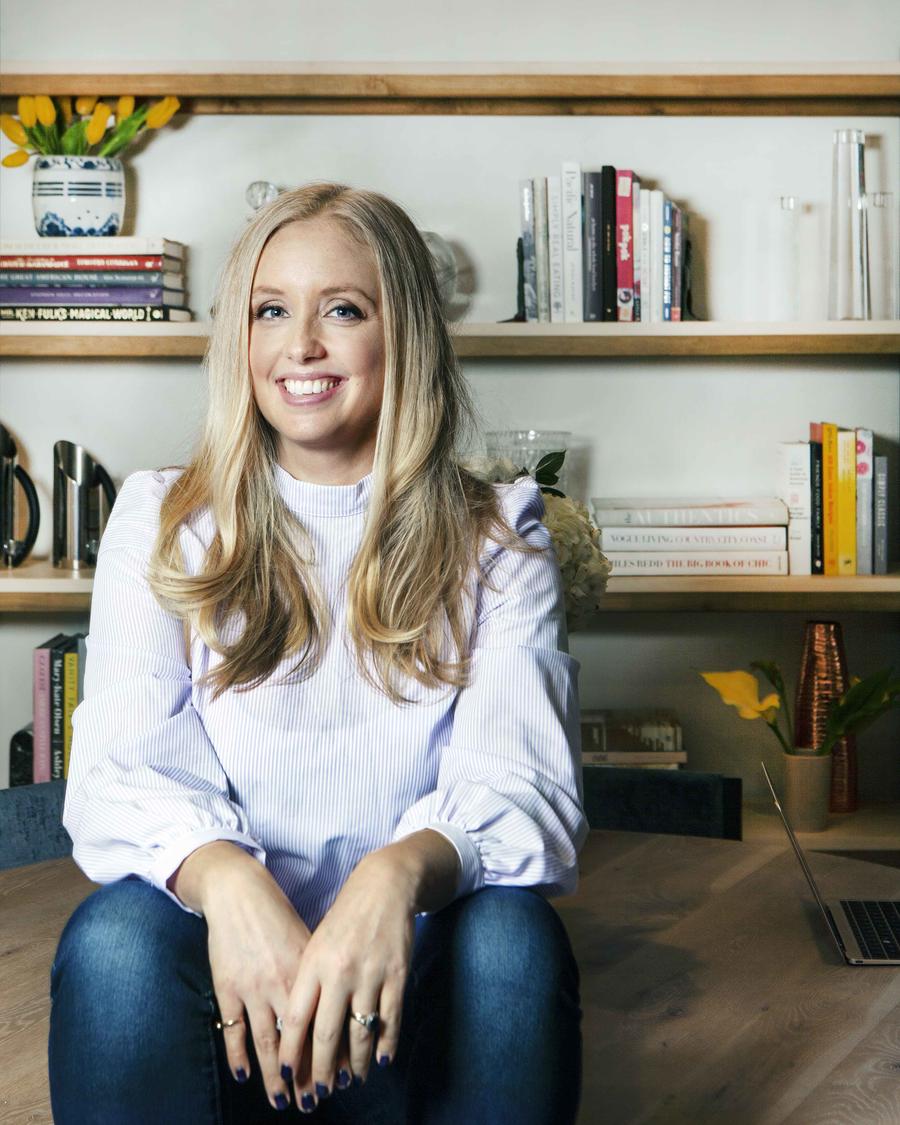 Courtesy of Nylon Consulting
It'​​​s not all about likes
When it comes to metrics, neither Aldrich nor Bindloss place too much value on the number of likes or followers a given business has. What's more important is what happens on the other side of a post, or as Bindloss calls it, "dark engagement"—metrics like saves, shares and clicks to the website that only the account holder can see. Aldrich also suggests sharpening familiarity with Google Analytics to see what's driving traffic to your company website. Doing so will not only grant insight into where people are spending time on your website, but it will make clearer which channels people use to access it—from there, you'll be able to strategize and prioritize which platforms to focus on.

Is Instagram Live worth it?
The short answer: Yes, but use the platform thoughtfully. Participating in an Instagram Live offers exposure to your co-hosts' followers, so what you're hoping to get out of it should determine what type of partnerships you pursue. "You need to ask yourself what is valuable content, and who is your audience—young homeowners? Real estate agents? Hospitality developers? It's about driving a message to your follower base, but also reaching beyond," says Bindloss.
Looking to course-correct after an initial foray into going live? Aldrich suggests zeroing in on the types of comments and inquiries your content gets—data points that will tell you what people want to hear, and which you can use to shape future content.
The questions to be asking yourself
"When you're asking where to put a message, you have to ask yourself: 'What are my goals?'" says Aldrich. For some designers, it may be as simple as being visible in the design community; others might be looking to attract new followers or grow their brands. What's essential is to identify not only your goals, but also who you need to reach in order to meet them—and then use those parameters to make a plan. "Whatever it is [you want to achieve], you work backwards from there."
____________

Business of Home's biweekly Community Discussion is a new series of interactive Q&A events on Zoom for BOH Insiders. Hosted by editor in chief Kaitlin Petersen, the conversations explore how COVID-19 is impacting interior design and the home industry—and how designers and brands should respond. BOH Insiders can tune in every Monday and Friday at 1:00 p.m. EST or watch the recorded sessions here. (Not a BOH Insider? Learn more about our membership community here.)
Homepage image: Shutterstock