For plenty of designers, having an eponymous brand is a career goal. Having your own name become synonymous with an aesthetic that can be translated into a line of products or even a store is a marker of a certain kind of success in the industry. But not all designers are comfortable with the level of exposure that comes with developing a brand around themselves.
"Everyone tells me that I need to put myself more towards the forefront when it comes to marketing my store," says designer Isabelle Dahlin, who owns deKor, a furniture and design shop with locations in Los Angeles and New York. "I think particularly with women-owned businesses there's a pressure to be the face of the brand. While that's great for a lot of people, I've always wanted deKor to be its own thing and more important than me."
A self-described introvert, Dahlin has always shied away from attention that's not about her work. On social media, she's reluctant to post photos of herself, her husband or scenes from their home life. "Without fail, though, those are the posts that do the best," she says. "The more personal, the better [it performs]." Nonetheless, that knowledge actually makes her more steadfast in her decision to distance herself from the brand. "I want the store to speak for itself. I want people to be obsessed with deKor and the look I'm curating there, not with me."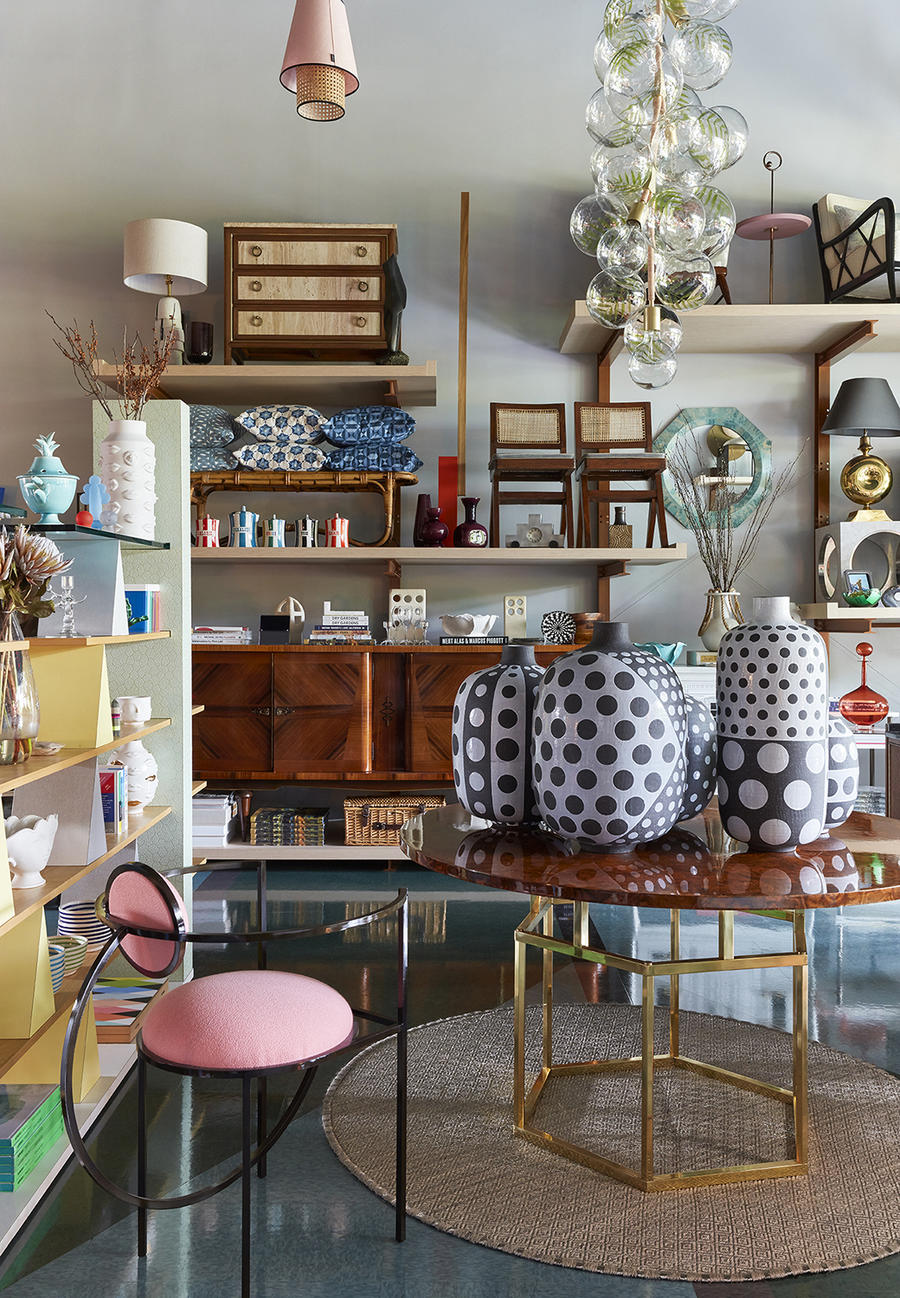 Across the country, in West Palm Beach, Florida, designer Caroline Rafferty went through a similar thought process when she opened her store, The Grand Tour, last year. While she briefly considered calling the shop The Grand Tour by Caroline Rafferty, she eventually decided that she wanted the focus to be more on the new brand and its globally curated aesthetic. "The store is a joint venture between my mother and me, and ultimately, I didn't want to make it about myself," she says. "It was the brand that I wanted to pursue." Rafferty felt it was important to keep the store separate from her interior design firm, as they were, in her mind, separate pursuits.
Like Dahlin, Rafferty identifies as an introvert. "I'm less comfortable putting myself out there as the story," she says. "The Grand Tour has given me a voice in a way that I didn't have before. There's more to say that's interesting from a press standpoint."
Two notable design industry heavy hitters, Annie Selke and Bunny Williams, were both initially reluctant to include their name in their businesses. Lenox, Massachusetts–based Selke first grew Pine Cone Hill into a successful brand, then started a second company called Dash & Albert. She only created her eponymous label when it became clear that it would be easier to market the brands if they all existed under a larger umbrella. When New York–based Williams first launched Bunny Williams Home, it was called BeeLine Home. "I started the company late in my career and I'd already written a few books as well," says Williams. "I was hoping to build a separate business that didn't rely on my name. What I found is that, after several years, people came to me and said, 'Your name is what people recognize.'" What Williams learned is that if your name has clout or an existing following, you're smarter to use it than to try to start something entirely new.
According to design publicist Laura Bindloss of Nylon Consulting, while branding for product lines can be crucial, there's a little more flexibility in the retail space. "If a designer wants to expand and have a retail presence that's not tied to their firm, it can work as long as there's an editorial point of view that's curated and has a strong DNA," says Bindloss. "Word-of-mouth marketing is so important for these kinds of stores, so that when someone goes to a dinner party and tells their friends about the amazing store they just went to, they have to be able to describe it. So, the point of view is crucial."
With the world rapidly changing due to the COVID-19 crisis, Rafferty has been reflecting on the power of her own point of view. "I think what's coming out of this current situation, being isolated and socially distanced, is that I do need to own my voice," she says. "What makes us different is the voice behind the brand—that there's a human there—and it's making me question things a little bit, like what ties people to you in terms of loyalty and brand awareness. I think that's really hard to do without a face behind it. What keeps people connected to you is your authenticity. So, I think I may see a shift happen after this."
Homepage photo: The Grand Tour shop in West Palm Beach; photo by Brantley Photography