Bunny Williams and Kyle Marshall, the creative director of Williams's home goods line, were all set to take an off-Market trip from New York to High Point, North Carolina, for a visit with their upholstery partner. The brand has a new collection coming out this fall, but the prototypes needed a final once-over before being upholstered for a June catalog shoot. At least, that was the plan.
Enter the coronavirus. At first, it was easy enough to shrug off. Then the headlines got louder. "All of a sudden I'm like, 'Kyle, I don't want to get on a plane—and I'm not sure you should get on a plane, either," says Williams. "And then Kyle, amazingly, said, 'Well, I'll drive.'"
Nine hours of Spotify later, Marshall arrived at the factory. "It was beautiful," he says gamely. "You get more and more spring the further south you go, right? You get all the white buds in Washington, then chartreuse and pink buds farther down. There are states that have good [highway] median plantings and ones that are terrible—it was a comparative journey."
From there, the visit unfolded just as it would have otherwise: sofas and chairs in muslin, all ready for review. "It's the first time you see them in person," explains Marshall of this part of the design process, and why it was so important to show up. "Sometimes they send progress images—a handful of photos when they had questions about technical points over the past few weeks, but no glamour shots."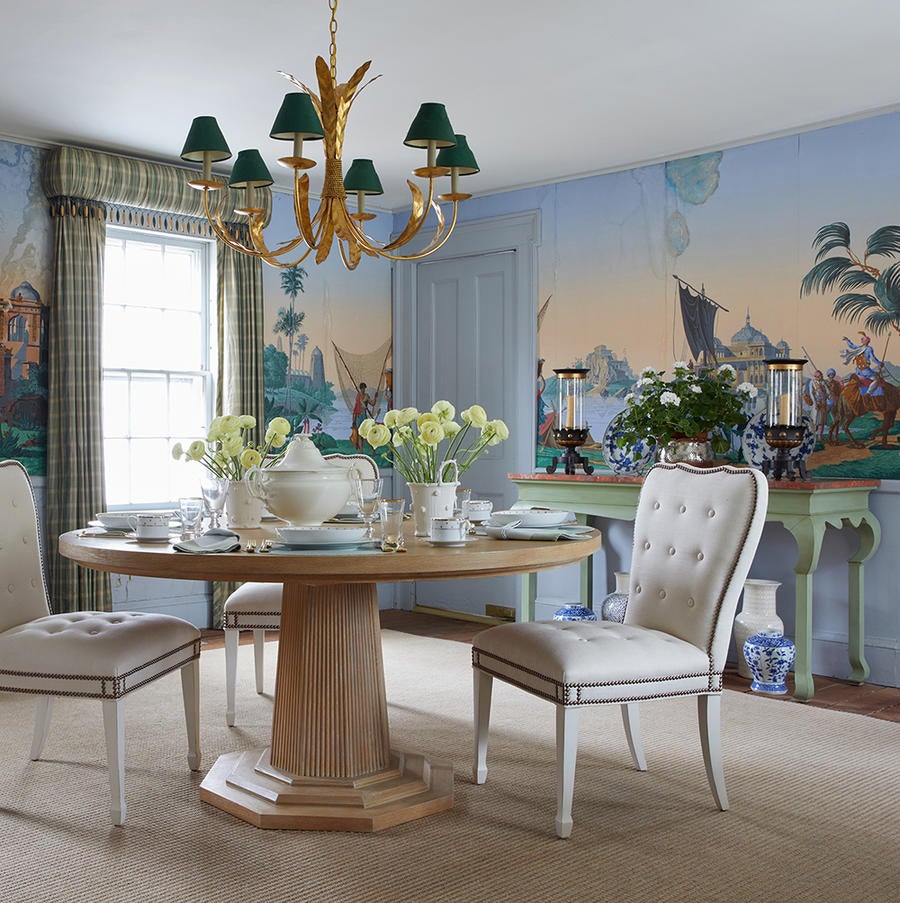 Courtesy of Bunny Williams Home
The visit to the workshop took several hours, as Marshall and the manufacturer's team reviewed the finer points of every piece. Though she had elected not to join Marshall on his road trip, Williams was present every step of the way via phone.
"He's sending me pictures the whole time he's there," she recalls. "I can say, 'The skirt should be longer,' or 'What about this detail,' and they correct it. It's very important to be there and sit on the chair so you can see how comfortable it is, but I can weigh in with photographs and texting."
Luckily, it wasn't the first time the pair had collaborated in this fashion: They'd reviewed the previous year's collection with Williams working remotely; they have made use of digital tools to collaborate with overseas vendors in between factory visits. For Marshall, the pair's clear communication is one key to their success: "Bunny's very direct and straightforward, so there's no guessing," he says. "We step away from indecision. If you just say, 'Let's do this, let's figure out,' you can always find a new solution if it doesn't work. I think that's the most important thing; it's so much more difficult communicating remotely if people don't pull the trigger on things."
For Marshall, making the trip was a balancing act of maintaining social distancing and continuing to support a valued partner. "I was mindful of not being too close to other people," he says. "But in terms of the livelihoods [of our partners] and our development calendar, it was important to see the pieces in person. Ultimately, we're in a physical industry. These are real things, and there's no way to do everything digitally."
The road trip ties in with Williams's belief that the best course of action is to move business along as best as possible. "I think it's important for all of us to keep moving in a safe way as much as we can so that if there is a break in the virus, we're ready to jump on it," she says. "You want to be able to have a plan drawn. I'm doing floor plans for a possible project—that obviously can't start now because you can't work in an apartment building in New York, but you want to be ready, doing what you can while out of the office. Whether it's drawings on a computer or talking to contractors, the more preliminary work you can have done, the faster you can start up again."
Are backup plans like Marshall's trip poised to become the new normal? Perhaps, both agree, suggesting that flexibility and creative thinking will likely be a requirement as businesses navigate the months ahead. For Williams and Marshall, the hope is that the unconventional site visit will put the company in good shape to move forward with their shoot in June. "You don't know that you can do it, but we want everything to be ready," says Williams. "More than anything, we don't want to be scrambling."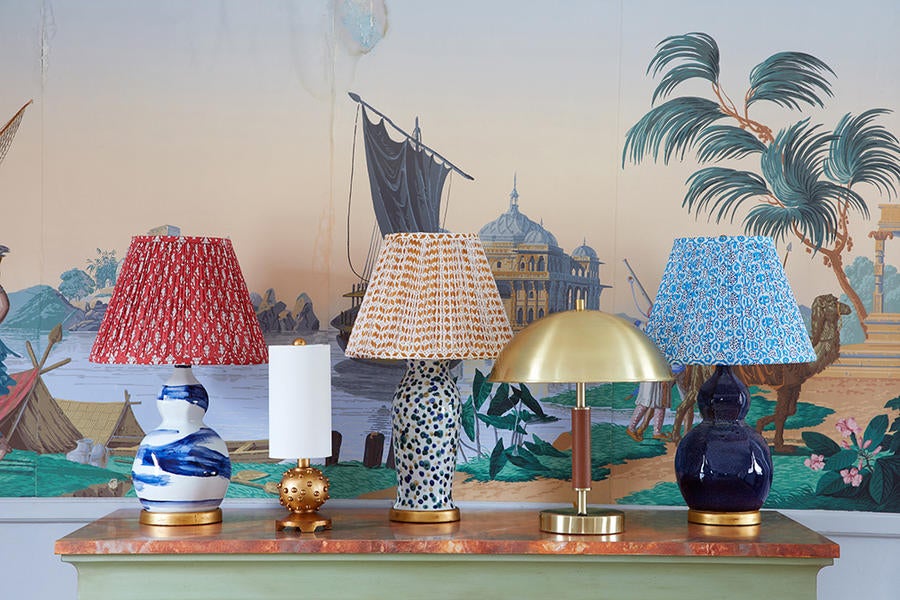 Courtesy of Bunny Williams Home
As for the eventual fall release, it's tough to know what life and business will look like in six weeks, let alone six months, but Marshall is optimistic. "It's important to remember that people do shop online," he says. "On the higher end, it's so important to see things in person, but I think—speaking just for Bunny Williams Home, the commercial brand—once people trust the brand and feel familiar with what you offer, it's much easier for them to place the order without having seen something. There's a familiarity, and that's what makes the digital part easier to swallow."
Williams, herself a veteran of industry slowdowns, economic recessions and national tragedies, expressed both hope and concern that the broader design industry will weather the storm. "I hope and pray that everybody in this industry can just get through it," she says. "The bottom line is: How well capitalized is your company? What are the funds available? A lot of small fabulous companies do the most interesting boutique work, and you just hope that they can all survive this financially."