Arriving with a background as both an independent furniture maker and Ralph Lauren Home furniture designer, Kyle Marshall has been named Bunny Williams Home's new creative director, following the departure of the brand's two execs, CEO Jen Potter and creative director Audrey Margarite. Potter and Margarite have moved on, as of earlier this summer, to launch Fête Home, a lifestyle goods brand debuting next month.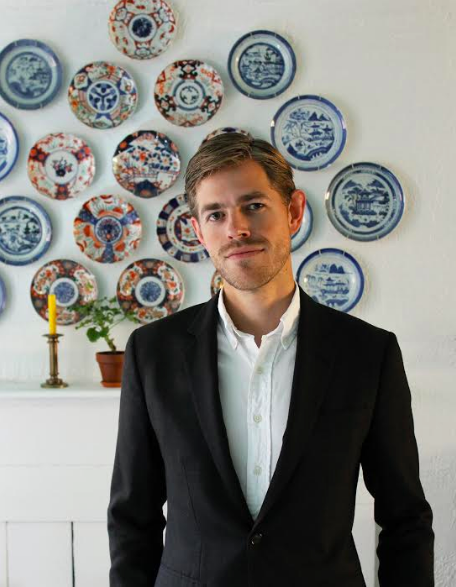 Marshall, who graduated from the Rhode Island School of Design with a BFA in Architecture, is a longtime fan of the brand—and the woman behind it.
"I've always admired Bunny Williams and have long kept her book, An Affair With a House, close at hand," he tells Business of Home. "When I first read it—I did not browse, for it's a book to savor rather than rush through—it struck me as a memoir about atmosphere and the art of living in the guise of a beautiful coffee table book. In a similar vein, Bunny Williams Home connotes visions of sunlit rooms and candlelit dinners, evoked through optimistic and thoughtfully designed pieces. So, naturally, I didn't hesitate to join."
There are similarities, he shares, between his prior employer and his current one: "Bunny Williams Home and Ralph Lauren Home both emphasize atmosphere. For Ralph Lauren, my goal was to create beautiful conceptual designs and ensure that their development resulted in products which reinforced a larger cinematic vision. Bunny Williams Home is equally rooted in the importance of conjuring an alluring atmosphere, in particular, one of relaxed generosity."

When you feel good about where you live, that's really the best feeling.
"
—Kyle Marshall
His new employer embodies that ethos, he says. "Bunny herself is near mythical yet also charmingly down to earth, and her commitment to the idea of living well is reflected in BWH. People are increasingly focused on the value of experience, and I think that bodes well for us, as your home is the focus of your everyday experience. When you feel good about where you live, that's really the best feeling. I'm always more curious about the beauty of how someone lives over what they wear."
Can he share any items from his new to-do-list? Marshall isn't specific, but shares, "I'm looking forward to working with Bunny and the team to further BWH's position as an iconic source of fresh and inspired American design."