Design industry luminaries Alessandra Branca, Carolyne Roehm, Bunny Williams, Tobi Fairley, Timothy Corrigan, Ken Fulk and Lucinda Loya are taking their place alongside celebrities like Heidi Klum, Oprah Winfrey and Solange Knowles on the Salonnière 100, a list of America's top 100 party hosts. The list celebrates honorees from 28 states and 34 cities for their "exceptional ability to leverage the power of parties to enhance the lives of others."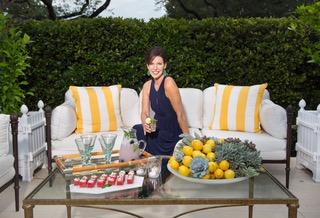 Named for French women in the 17th and 18th centuries who were known for their salons, or parties, The Salonnière is a website that provides profiles of fetes and their hosts as well as entertaining advice. "From prehistoric times to the era of the French salonnières—the social influencers of the time—to today, parties have always played a pivotal role in human civilization," said Carla McDonald, founder and editor in chief of the site, which she created six years ago.
The list does not include event planners or other professionals. "The Salonnière 100 is our way of honoring those who are continuing the tradition of hosting parties with a purpose. Whether they're welcoming guests to support causes, advance ideas, unite people or simply bring joy to others, the Salonnière 100 honorees are America's most gifted and influential cultural connectors."
Also earning a spot on this year's list: artist Amy Virginia Buchanan, fashion designer Lela Rose and entrepreneur Patrick Janelle of New York City; Kiyomi Buker of Washington, D.C., the social secretary of Japan's ambassador to the U.S.; socialite and designer Danielle Rollins of Atlanta; actress Reese Witherspoon of Los Angeles; The Dinner Party Project founder Dana Marie Roquemore of Orlando Florida; and Natanya DiBona, co-host of Philadelphia's Dîner en Blanc, the flash dining party that pops up in locations both local and global.