Danielle Rollins, author and entertaining maven, is adding designer to her repertoire. Her Atlanta home, recently featured in Veranda, is an ode to the socialite's taste: layered, patterned, Southern. Rollins shares, in her own words, what she's been up to and the latest reasons her name has been in the news (spoiler alert: it's the interiors-inspired clothing line).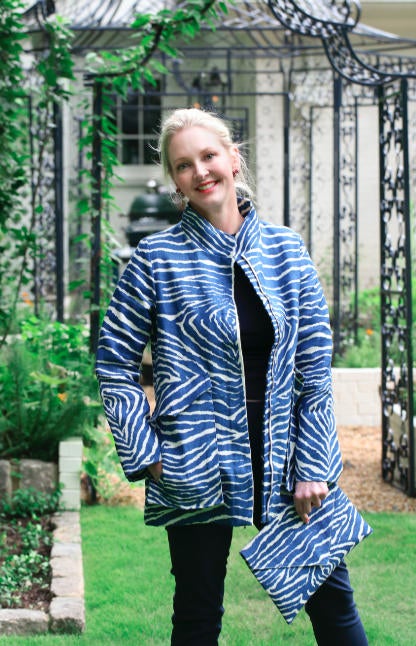 "I have several interior design projects I'm working on, as well as developing a licensed collection of china, fabrics and wallpaper in the works, so hopefully more supporting products will continue to follow," she tells EAL. "We are introducing more and more new pieces as part of my clothing collection, and launching a new website with full e-commerce. I am working on my next book, which features my recently renovated home in Atlanta. So I think I will have an explosion of creativity in the next two years!"
She is located in a particularly prime location—Atlanta—which, she declares is "on fire."
"We are experiencing a boom like I have never seen! It's great from a design perspective because we are getting a lot of retail shops and design stores as well as new restaurants. Serena & Lily just opened, which I am very excited about," says Rollins. "I love the resources at ADAC—we have anything you could ever need as a designer in one place! Parc Monceau, Edgar-Reeves and Jackson Fine Arts are a few of my favorite treasure resources."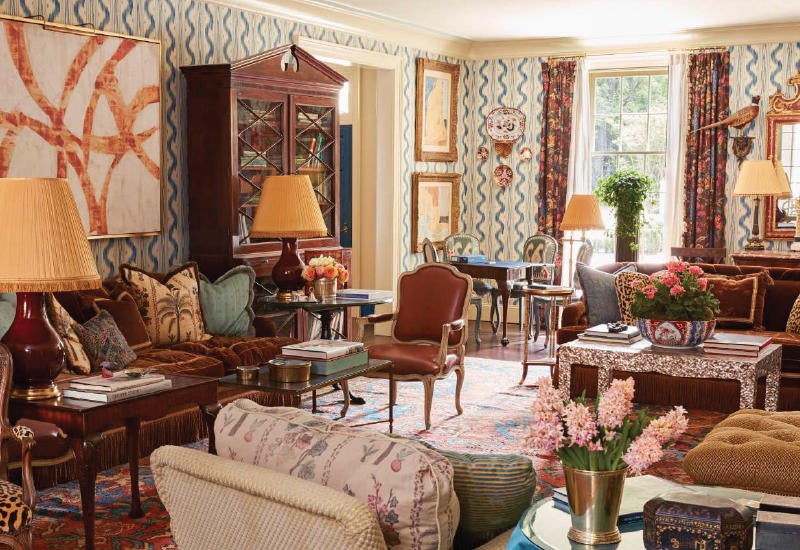 Beyond the interiors projects Rollins has in the works, she is also working on a clothing line crafted from fabrics from Brunschwig as well as Liberty London, and which arrives in sustainable packaging. Why is apparel the right—pardon the pun—fit as her latest endeavor? Inspired by Rollins' own clothing, as well as pieces she wanted to wear but could not source herself, the line is one-size-fits-all. "I felt like no one was designing flattering, season-less clothing for a variety of body shapes that were basics," she explains. "I wanted to create a collection of fashionable non-trendy always stylish clothes that are flattering on all ages and all shapes and allowed a woman to make her own through her accessories that would express her own unique personality. To me, what makes a woman beautiful is her individuality, and that starts with feeling beautiful!"
"I am still sort of stunned that I actually did the clothing line, and it is very challenging," she says of the nearly 50-SKU line. "But I am having so much fun with it." The line includes "interchangeable, buildable and immensely wearable classics that exude an effortless elegance."