AmericasMart is making a bigger foray into the growing resimercial category, opening the doors to its new Commercial Design floor. The Atlanta design center hosts more than 40 commercial-centric lines, with showrooms including Joel Robinson & Associates, Stover Sales, Gabby Commercial and Summer Classics Contract, Bethel International, Telescope Casual Contract, Cozy Mattress and Creative Touch.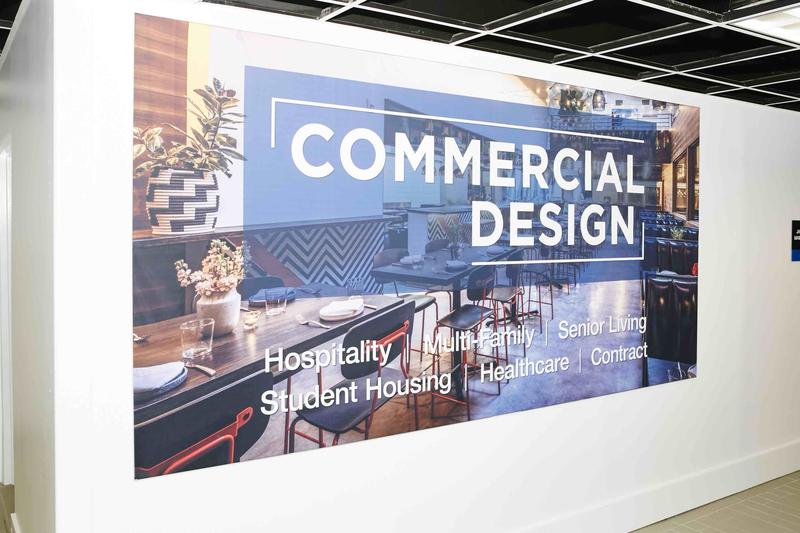 Why now? AmericasMart points out that the commercial design category is largely located in Atlanta and throughout the Southeast region it serves. The design center notes, "The metro Atlanta area alone houses more than 1,000 commercial design or architecture firms, together with several of the nation's largest procurement and purchasing firms. Atlanta, additionally, is headquarters for several top restaurant and hotel brands, and is easily accessible to hospitality industry concentrations in other large population centers across the Southeast, particularly the hotel and cruise ship design community in Orlando and the fast-growing Nashville area."
In addition to the current lines, the floor will house a growing mix of commercial brands with products spanning bath fixtures and vanities; commercial-grade office seating and conference tables; fixed-wire lighting; contract-grade outdoor furnishings; rugs and more.
"Atlanta is home to a vibrant commercial design community, which has long sought a consolidated location for these designers to source products—and to host clients," says Mark Furlet, senior vice president of Building 1 leasing. "With the creation of the Commercial Design floor, AmericasMart is building that destination."
The floor will be open year-round; also opening on the floor is the Georgia chapter of American Society of Interior Designers (ASID) workshop space, The Commercial Design Lounge, offering meeting space to floor visitors. The lounge is being presented by AmericasMart in partnership with ASID, the International Interior Design Association and the Network of Executive Women in Hospitality.
"The new contract-centric showroom fosters an environment where commercial designers and clients can comfortably relax and discuss their specific project needs with our representatives," says Don Smith, vice president, Summer Classics Contract. "We truly believe that our new contract-focused showroom raises the bar and gives the design community a competitive edge. We have strengthened our core competencies and increased availability to the community by combining a show experience with the benefits of an on-demand resource that is conveniently available year-round."
"AmericasMart is already home to more than 100 hospitality- and contract-friendly product lines, and drives a substantial commercial design business during our major Markets and in between," says Jenny Heinzen York, vice president of Home. "The Commercial Design floor neatly consolidates this type of product so that these busy designers can get in and out in an efficient manner. Whether they are sourcing for a hotel, restaurant, multi-family dwelling, senior living facility—or any other type of installation that needs furnishings—designers and purchasers will find a broad range on the floor and throughout our campus."