Shelter title Luxe Interiors + Design is launching its 14th regional edition, publisher Sandow Media announced yesterday. Under the editorial helm of Pamela Jaccarino, Luxe's Southeast edition will focus on the region's growing design market.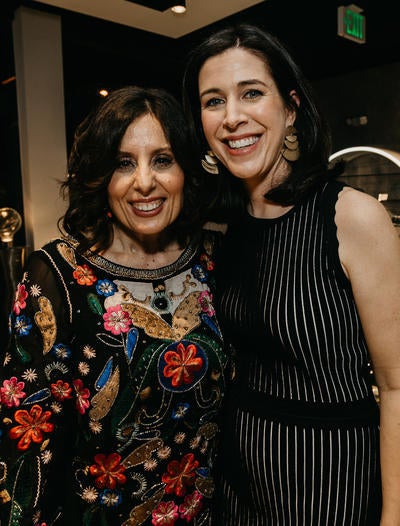 Photo by Sylvie Cogranne and Siouxzen Kang
"Design is so important to Southerners, and their passion for gorgeous homes and entertaining is ingrained in the culture," says Jaccarino. "We're thrilled to have the opportunity to tell their stories. Luxe Interiors + Design Southeast will allow us to engage the market fully with the hyper-regional luxury content the brand is known for."
Sandow's expansion plans contradict the latest shifts of its publishing competitors. Meredith Corporation, the parent company of titles like Traditional Home and Martha Stewart Living, laid off about 200 employees throughout its stable of titles earlier this month. The announcement also included a reduction notice for Coastal Living, shifting the lifestyle publication's frequency to a newsstand-only quarterly.
Hyper-local coverage may be the differentiator between competitors and Luxe, which earlier this year hosted its inaugural RED Awards celebrating regional design talents. Luxe Interiors + Design Southeast will premiere with a May/June 2019 issue at a controlled circulation of 45,000 to "the wealthiest homeowners" in North Carolina, South Carolina, Tennessee, Alabama and Georgia. Subscription and newsstand distribution will be accompanied by issues stocked at private clubs, private jet terminals and design centers and markets.
"The Luxe brand is resonating in a powerful way across the country, and as we continue to evolve and grow, it only made sense to expand into the Southeast, one of the nation's most important design markets," says Katie Brockman, group publisher and chief revenue officer of the brand's regional coverage, which currently includes Arizona, Colorado, Austin/Hill Country, Dallas/Fort Worth, Houston, Chicago, New York, Palm Beach, Miami, Pacific Northwest, San Francisco, Los Angeles, and Orange County/San Diego.
Brockman continues: "We have seen tremendous demand from our affluent readership to cover the region; they want more information about luxury resources in their area. Across all of our markets, our advertisers see the huge success of this local content generating business—it drives consumers to engage with brands in a very organic way, locally, which no other magazine can do. We are excited to be in the Southeast and now to be able to tell these stories and connect the best brands with the most affluent readership of any design magazine."