Sandow and Galerie magazine, the luxury design publication launched last year by founders James and Lisa Cohen (who also founded Hudson News), are teaming up. Sandow Capital LLC, the company's investment branch, made a strategic investment and now owns 50 percent of the quarterly. Sandow will provide full operational services to Galerie, including HR, IT, production and accounting, as well as sales, marketing and digital media support. Galerie joins other Sandow titles including Luxe Interiors + Design and Interior Design as well as the global materials consultancy Material ConneXion.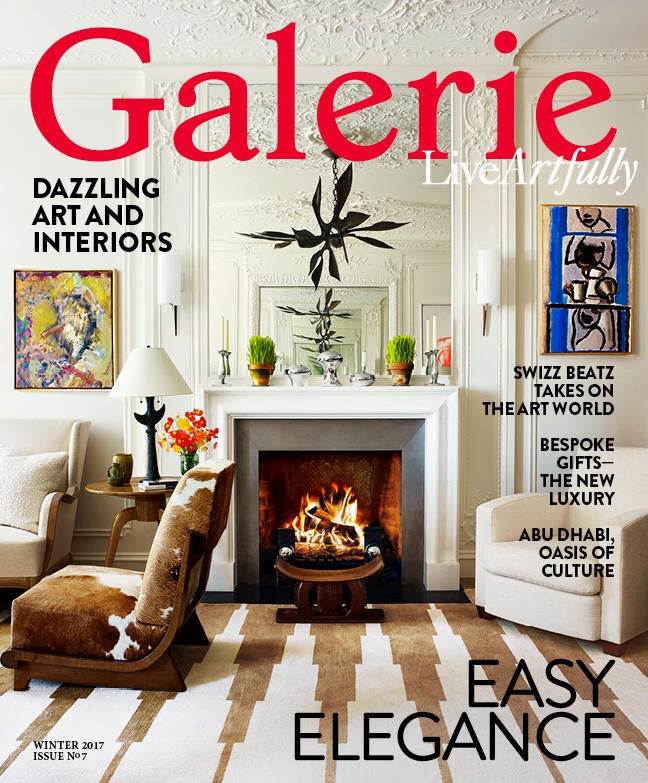 Adam I. Sandow, chairman and CEO of Sandow, explains of the magazine's appeal: "I was drawn to Galerie because of the incredible brand that Lisa Cohen has built. She has identified an important niche at the intersection of art, design, and destinations. We are very excited about the opportunity to round out our design portfolio with Galerie and bring this beautiful title under the Sandow umbrella."
As for staffing at the magazine, co-founder Lisa Cohen will remain in her current role as editorial director while Margaret Russell will continue in her current role as editor in chief. "We are thrilled to be joining Sandow, a company with a proven record in building successful media brands. We are confident that Adam and his team will take Galerie to the next level, while maintaining the voice, integrity and level of quality that we have worked so hard to build," the Cohens said in a statement.
Galerie's demographic boasts an average household income of $373,000, as was reported in a reader survey which was conducted in May of this year. The magazine is distributed via Hudson News locations in addition to select newsstands, private airplane terminals and at industry events. Galerie has a total distribution of 100,000.