London vacation rental startup The Plum Guide has made its way to New York, Los Angeles, Rome and Milan, and in honor of its expansion, it has partnered with Design Milk founder and editor in chief Jaime Derringer to transform some of its most fascinating properties into veritable destinations of their own—replete with museum-style audio tours of the venture's latest residences.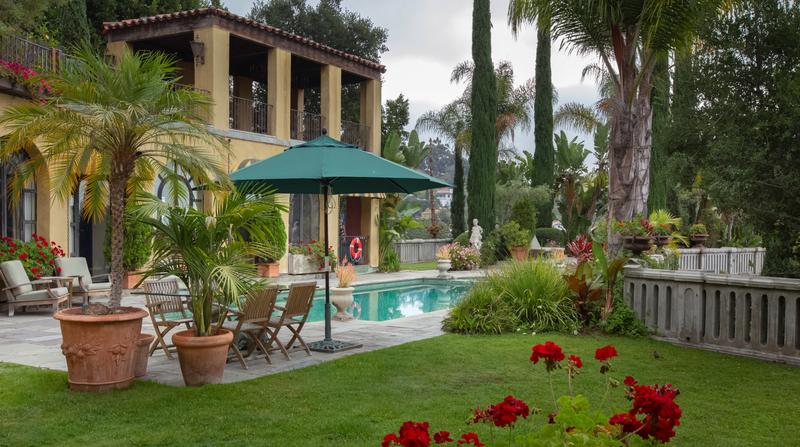 Courtesy of The Plum Guide
The Plum Guide is a curation of the top 1 percent of properties sourced from the top 25 booking sites; or about one in 100 homes. "We choose each new market just as carefully as we select every home that makes it onto The Plum Guide," said founder Doron Meyassed. "These cities are known for their rich culture and creative arts scenes, as well as their soulful and diverse neighborhoods. We don't think there's a better way to showcase the incredible new homes we're adding to the collection than by borrowing the gallery audio tour concept to illuminate how truly special they are."
Where are they headed? Some of the top properties include a Los Angeles home that belonged to James Whale (the director of Frankenstein, The Old Dark House, The Invisible Man, among many films), which is adorned with art and statues inspired by Roman and Greek myths; a Milan apartment that plays host to artwork from emerging Italian painters; and a Greenwich Village loft apartment in New York that features expressionist art pieces by Ronaldo de Juan and Budd Hopkins—which were both created inside the apartment; and a home in Rome with details that haven't yet been announced.
The four new homes are being featured in the startup's forthcoming podcast series, Plum Stories, which asks: "What makes a space not just beautiful, but soulful?" The 20-minute episodes recently launched on Spotify.