Podcasts used to be niche territory for subcultures and devotees looking to get their fix, but the masses have finally caught up. The design industry is lending its voice to the mix. Who are the players, what are  they discussing and is it possible to monetize design audibly?
"I think the podcast delivers an immediacy like a conversation—hearing an actual voice—it's like the radio, except it's on demand and it fits into our lives when we want it, not the other way around," surmises James Swan on the appeal of podcasts, including his own, the daily design- and decorating-themed Million Dollar Decorating.
Indeed, the hunger for long-form narrative has never been more apparent in our current cultural gestalt. One need only look to the recent transformation in how viewers consume television and movies, with streaming channels and original on-demand programming from Netflix and Amazon making cable television, with its commercial breaks and 30-minute slots, a quaint relic of a pre-digital age.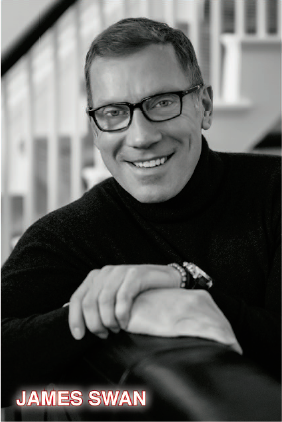 While some listeners perhaps first came to podcasts through blockbusters like Serial or The Tim Ferriss Show, there is an entire cottage industry of podcasts devoted to seemingly any interest group, including design, that people can tune in to from anywhere, at any time. As designer Amy Devers, co-founder of the Clever podcast, muses, "We love the fact that listening to a podcast is something you can do while participating in your life." BOH listened to several of the top podcasts in the design field and chatted with the podcasters to find out why they do it and how they're making it work.
Taking an intrinsically visual medium like design and turning it into the subject of auditory exploration may seem like a tricky proposition, but most design-oriented podcasts focus on the journey of well-known designers and other authorities within the business. They offer an unguarded introduction to a personality that isn't hemmed in by the word count or agenda one might find in a magazine story, and most of all, they usually have a didactic quality to them—listeners can take advice or inspiration for their own careers. "We built this whole podcast on curiosity," says Devers in an episode of Clever, which she created with Design Milk founder Jaime Derringer. That curiosity often lends their program the feel of a blind date. "When we learn more about the person who created or produced an object, building or piece of art, we connect more with those objects," says Derringer, who was motivated to start Clever in a desire to remove the filter that almost always separates a creative from his or her audience.
The duo phones its guests, which have included architect Daniel Libeskind and product designer David Weeks, and casually probes them about their childhood, family, and of course, career evolution, reveling in its often unexpected kismet, from which they often draw overarching lessons. In an episode with Kelly Wearstler, for example, it is illuminating and empowering to hear that the queen of Hollywood Regency came from a humble South Carolina upbringing, but early signs of her business acumen can be seen in her first entrepreneurial forays as a child, when she would set up a store at home and sell little sculptures made out of egg cartons and other everyday objects to family members around the holidays. "I was in the retail business before I even knew it," she says, laughing. "We wanted to strip away the distraction of pretty pictures in favor of putting the human front and center," says Devers.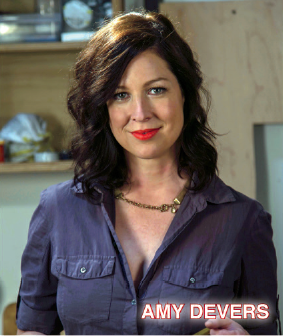 Debbie Millman's pioneering Design Matters podcast has more of a diligently researched, Charlie Rose–like approach, the crux of which is meant to illustrate how creative people design their lives, instead of merely being a show about design. Millman spends, on average, 10 hours researching her subjects—poring over books they've written, interviews they've given, talks they've hosted—and the result is a series of pointed, surprising conversations with a wide-ranging genre of creative professionals. "I am endlessly fascinated by the trajectory of a person's life, the choices they make, how they overcome obstacles or handle success, and how they essentially become who they are," says Millman. Episodes include insightful and amusing chats with artist Rochelle Udell, designer Jonathan Adler and author Alain de Botton. An episode with the late Massimo Vignelli is a particular treasure. Having started her show as a radio program in 2005, Millman predated the podcast craze by a decade. "Design Matters inadvertently became the first-ever design podcast and now, after 12 years, it is probably the biggest and most important thing I'm known for," she says.
Swan began his podcast with a particular market he sought to corner—an ambitious daily (weekends included) program devoted primarily to enthusiastic homeowners. "I have to plead a small amount of naïveté when I launched this thing—I thought it was going to be a fun little side gig," says Swan, underestimating the depth of the commitment he had made when he launched the show in March of 2016. "I don't think there's another fool out there who would have committed to the extent I did, but it helped us carve our place," he said.
While there were business-to-business podcasts devoted more to the fiscal side of making an interior design business work, like the Kravet Inc.–sponsored A Well-Designed Business by LuAnn Nigara, there was an opening, Swan found, in the more conversational, inspirational side of speaking to interior designers across the country. In his telegenic tenor, Swan's insightful interviews go behind the rooms we see in the glossy shelter mags, designed by the likes of Robert Couturier, Suzanne Tucker and Brian Paquette.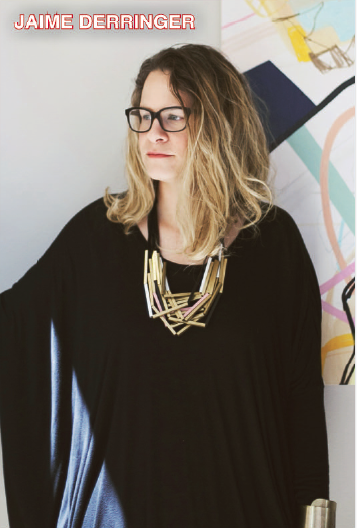 But how do these podcasters, who create programs where a commitment of both time and resources is essential, make it financially viable? The Clever co-founders discovered that they were not at a loss for sponsors—both endemic and non—who saw the appeal and reach of their show. "Shortly after launch, we received inquiries from a variety of brands from financial software to design brands to creative services," says Derringer, noting that they only work with or "endorse and promote brands that we believe in."
Swan has developed a two-fold approach for his business. He has traditional sponsorships for his pre-recorded episodes from the likes of Currey & Company, Nourison and Roomstyler, and most recently, Chairish, as well as other partnerships. "We developed opportunities for sponsorship servicing the needs of our industry that have opened some incredible doors," he says, such as live broadcasting from markets like High Point, where he conducted interviews from Currey & Company's showroom for the launch of its Bunny Williams lighting collection. Swan took this concept to Las Vegas Market, where he broadcasted his Million Dollar Decorating Market Buzz podcast three times a day, recapping the day's events in addition to speaking with industry insiders and interior designers. Swan believes this cross-pollination will "help promote brands, raise their visibility, while simultaneously help drive more traffic to the podcast."
While most podcasters have a variety of sponsors, Design Matters took a different trajectory, as Millman was such an early adapter to the medium. She was the pioneer in the space of design podcasting, having launched her show in 2005 over the radio. She transitioned the show to an online program, uploading her episodes on iTunes for free; as the first design-centered radio host or podcaster to do so, she was asked by Design Observer to publish on its platform. The School of Visual Arts in New York supports the show, and on the rare occasion advertising dollars are accepted, they are allocated to student scholarships at SVA.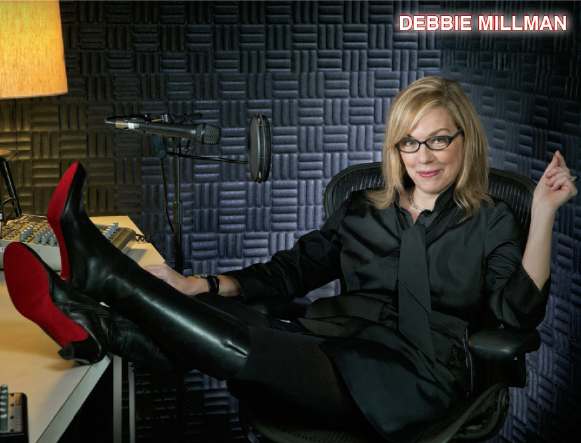 Apple quietly announced that this fall,podcasters and advertisers will be able to view anonymized listening behavior for the first time, revealing how many people are listening, how often they listen and where they listen. The data will not be pegged to individual users, so podcasters won't be able to create targeted content or serve ads. Nonetheless, it's good news for the commercial viability of the medium.
Millman mentions she created Design Matters, ironically, in the midst of an artistic slump. She says the radio show she started in 2005 has become the gift of a lifetime—and one that is perennially evolving. "Now's the time to make the things you've always said you wanted to make," she contends, not seeing the podcast "trend" abating. "Create your own self-generated work with the work you can't create for your clients. You never know where it is going to take you."