High-end pop-ups seem to be, well, popping up everywhere. Catherine M. Austin, based in Charlotte, North Carolina, recently teamed up with fashion designer Trina Turk to design a pop-up boutique. She tells Business of Home how she did it—and how other designers can too.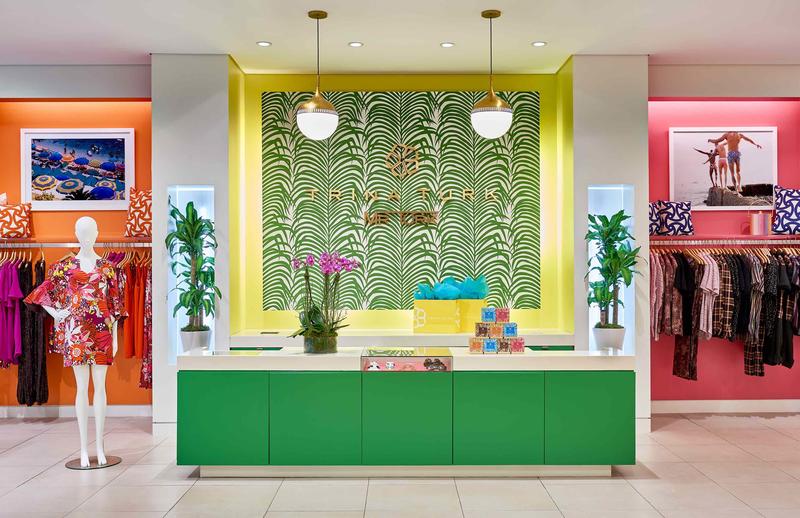 How does designing for a pop-up shop differ from, say, a residential project? From a long-term shop?
Our goal for this pop-up was to create a memorable space that attracts the ideal Trina Turk and Mr. Turk client. The hope is that the pop-up will be so successful that they will stay in Charlotte permanently. Since the space is possibly temporary, cost was a major factor. We were able to work wonders with paint and color blocking in the space to transform it. We repurposed many items from the Trina Turk inventory, along with new and vintage pieces, to create seating and display areas in the boutique. We were also able to use works of art that are on loan and brand photography to help us stretch our budget.

What was your approach for this pop-up?
My approach with the pop-up was to create a fabulous backdrop to showcase the collections that change frequently, that was inspired by Trina Turk's and Mr. Turk's signature use of bold colors. The color palette is taken from colors prevalent in many of their prints as well as images from the factory and Trina and Jonathan's travels. Vintage photographs and past images from ad campaigns capture the optimistic and dynamic outlook of their aesthetic. The vibrant atmosphere encourages customers to linger and soak up the sunny Trina Turk and Mr. Turk vibe.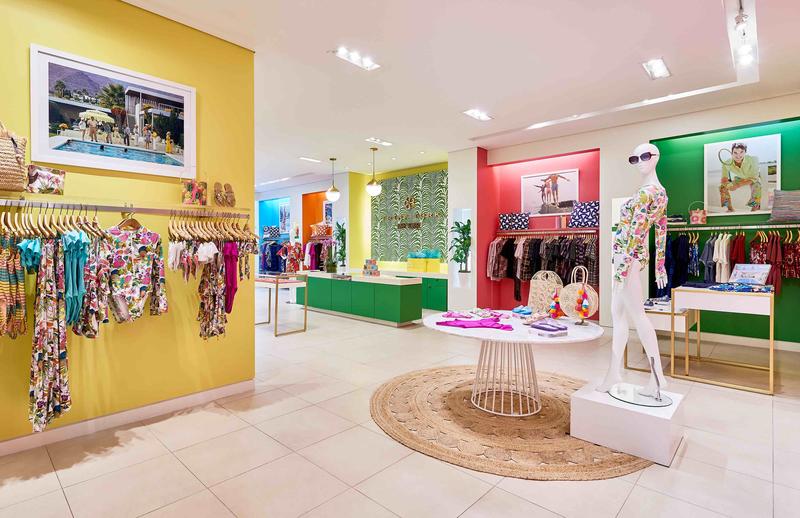 What were some of the lessons you learned during this project?
Designing a retail space was fascinating. Considering the backdrops when a customer is trying on clothes is of the utmost importance. Certain colors cast unfortunate glows, and we also learned to make sure decorative design patterns were never competing with the patterns of the clothes. With an inventory that changes monthly, the space has to be very versatile. We incorporated colors that are prevalent in many of the Trina Turk and Mr. Turk clothes to use as backdrops for the collections.

What are your tips for other designers looking to break into the pop-up biz?
I think the most important thing is to work with a designer and brand that you love. I had the pleasure of getting to know Trina Turk and Jonathan Skow (aka Mr. Turk) when we hosted Trina as a speaker for the Mint Museum Auxiliary's fall fundraiser in 2012. I not only admired her as an incredible fashion designer and businesswomen, but was also was inspired by her love of art and architecture, which are also passions of mine. Being very familiar with her aesthetic and a longtime fan definitely helped me through the design process.