The textile industry is rife with waste—from scraps of discarded fabric to the sizable carbon footprint of factory production and product shipments. Heritage textile house Sister Parish is not immune from that dynamic. But through a new partnership with The New School's Parsons School of Design, the brand is seeking to meld its historic influences with a forward-thinking approach to sustainability.
While the discussion with The New School began in early 2020, the company's roots with Parsons go back to the days of the Parish-Hadley design practice. (Its founder, Sister Parish, launched her storied firm with Albert Hadley in 1962; Hadley was a graduate of Parsons in 1949 and served on its faculty until 1954.)
Sister Parish's partnership with Parsons is part of a recent course offering at the school's Master of Fine Arts program in textile design, which debuted in 2018. The curriculum includes a case study–like course called Textile Industry Partnership, in which students collaborate with a company on a real-world project. So when a brand with such a rich history came knocking, it did not take long for associate professor of textiles Preeti Gopinath to include it in the fall 2020 course.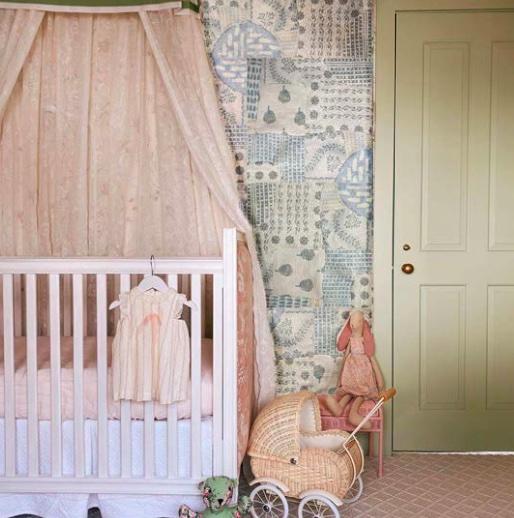 Courtesy of The New School
"I think they had that interest to give back to the school, but they also had a sense of the creativity that the school would bring to their line," says Gopinath. Over the course of the 15-week fall term, 13 MFA candidates began investigating everything from the company history and its role in the marketplace to business models and marketing strategies. Then, the students presented their findings to Sister Parish.
"The students brought us knowledge of historical practices in textile manufacturing we didn't even know," Susan Crater, granddaughter of Sister Parish and owner of the company, tells Business of Home. "They embraced the future and were solution-oriented, but had a good grasp on what came before them and our company's heritage."
From there, the students (scattered about the globe, mind you, including two in China) began experimenting with the boxes of fabric samples that Sister Parish had donated to the program. They completely reimagined the textiles as art, transforming fabric into paper through material manipulation, creating modern quiltlike pieces that featured organic shapes—two went so far as to shred Sister Parish samples, hand-spin them into thread and reweave them into fabric. The cohort of students even began integrating thermo- and chromo-sensitive technologies into the signature patterns of Sister Parish wallcoverings to enable the product to change colors in step with seasonal temperature changes.
At the crux of the collaboration was a reconsideration of how textiles communicate heritage, and how future generations can approach fabric design while prioritizing ethical environmental practices—an adoption of traditional techniques and a reuse mindset could hold the key to a less wasteful future where textiles carry more meaning. "As custodians of an important American design legacy, it is our family's responsibility to uphold American craft and address the challenges that we face in our industry," says Crater, who revived the family company in 2000. Though Sister Parish is about looking backwards and honoring its design legacy, the company is also eager to embrace the future.
As Gopinath and her students learned through their research and investigation, changing tastes are challenging the longevity of many techniques and traditions. "We had to reimagine, 'What is the modern take on a quilt? What is a new application for applique and quilting techniques?'" she says. Through these questions, the students arrived at the design solutions that, while time-intensive, posed incredible potential for reusing and recycling fabric that would otherwise be wasted.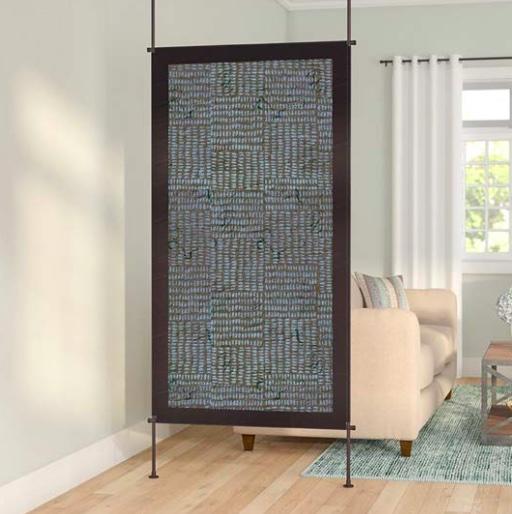 Courtesy of The New School
"We are extremely aware that cloth is one of the largest pollutants in the world, and there are a lot of ideas about sustainability that are simply marketing platitudes, and [they] do not address this fact," says Crater. "This is going to be a long practice toward a goal that has to make a difference in real time, not just nod to an idea." The lessons learned over the course of the fall have been mutually beneficial—for Sister Parish, it was a thorough, third-party examination of its business and a market potential; for Parsons, it was a chance to expose students to the significant business challenges they will face on the other side of their degrees.
"What's been wonderful is the connection to reality," says Gopinath. "We are literally trying to change the world through textiles—everyone is talking about sustainability, but there's a lot of greenwashing that happens. We're trying to break all the old norms and reinvent the textile industry from a very academically oriented point of view, but through making."
Homepage image: A piece of wall art designed by a Parsons student using repurposed Sister Parish fabric scraps | Courtesy of The New School