It's an extra-sunny Tuesday—at least, for the BOH news desk. In our weekly digest, find a roundup of need-to-know (and nice-to-know) news.
BUSINESS NEWS
Barneys New York is exploring options that include bankruptcy, reported Business of Fashion. While the company is still weighing other solutions, high rents and a change in consumer preferences have been difficult to manage. In response, the nearly century-old retailer is working with law firm Kirkland & Ellis LLP to prepare for a potential filing. The brand's flagship on Madison Avenue in Manhattan has particularly weighed on finances. "Should it file for bankruptcy, Barneys would be one of the most high-profile victims of the downturn in retail, and underscore how even luxury department stores are not immune from fierce competition with e-commerce firms," reported Business of Fashion.
IKEA is closing a wood furniture plant in Danville, Virginia, and moving the equivalent operations to plants in Europe, reported Furniture Today. The plant opened in 2008 and produced bookshelves and living room storage furniture for domestic IKEA stores; it will cease operations in December, causing 300 people to lose their jobs. The Swedish mega-retailer cited production costs, particularly for raw materials, as part of the reason for the move.
Lamps Plus aired its first Amazon Live video today, coinciding with the online giant's Prime Day, at 2 p.m. During the 10-minute clip, interior designer Jennifer Farrell highlighted products, tips and trends, while members of the customer service team answered questions. "Lamps Plus is always pursuing new innovative marketing opportunities and ways to engage with our customers," Angela Hsu senior vice president of marketing and e-commerce tells BOH. "Since the launch of Amazon Live this year, we have been looking for the right opportunity to create our first Amazon Live video." Amazon gives businesses the option to air live or live-to-tape; Lamps Plus used the chance to highlight proprietary products.
Home Depot has big plans to build out its home decor department, reports HFN. Rather than use third-party partnerships with designers, the brand will go in-house for product development. The plan is to target a general customer, rather than lead trends.
LAUNCHES, COLLABORATIONS AND PARTNERSHIPS
The International Furnishings and Design Association launched a virtual chapter in an attempt to keep former members who've moved or retired and remote-but-potential members involved with the organization. Virtual members receive the same membership benefits as active members. More than three dozen design professionals have already signed up since the chapter started in June. Its next meeting, by phone, is July 11.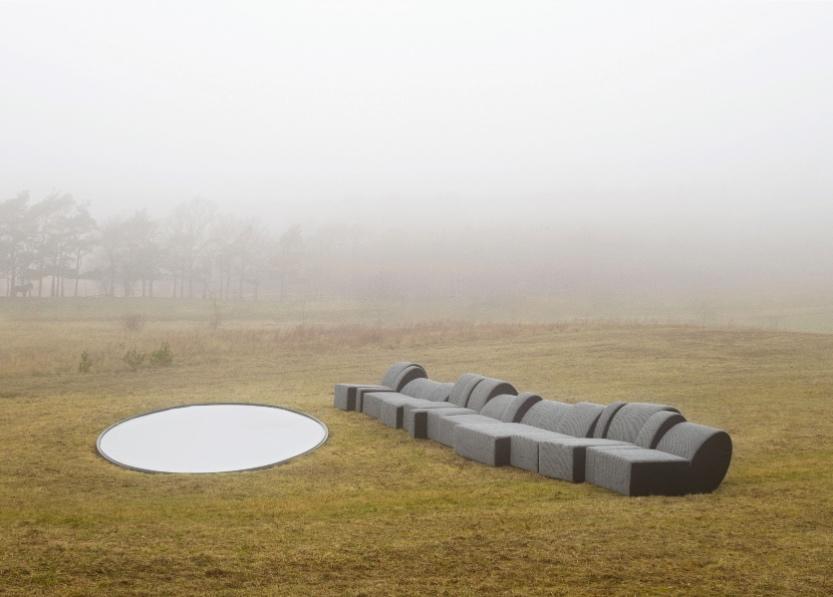 Danish textile brand Kvadrat has collaborated with artist Olafur Eliasson on Fog Couch, which is now on view at London's Tate Modern. "Our journey with Olafur started with the Serpentine Gallery Pavilion 2007 and we have continued our close collaboration ever since," says CEO Anders Byriel in a statement. "Olafur and his work are somehow part of our narrative, we share a mutual understanding of how we explore and interpret space." The Tate Modern exhibit, "Olafur Eliasson: In Real Life," runs until January 5, 2020.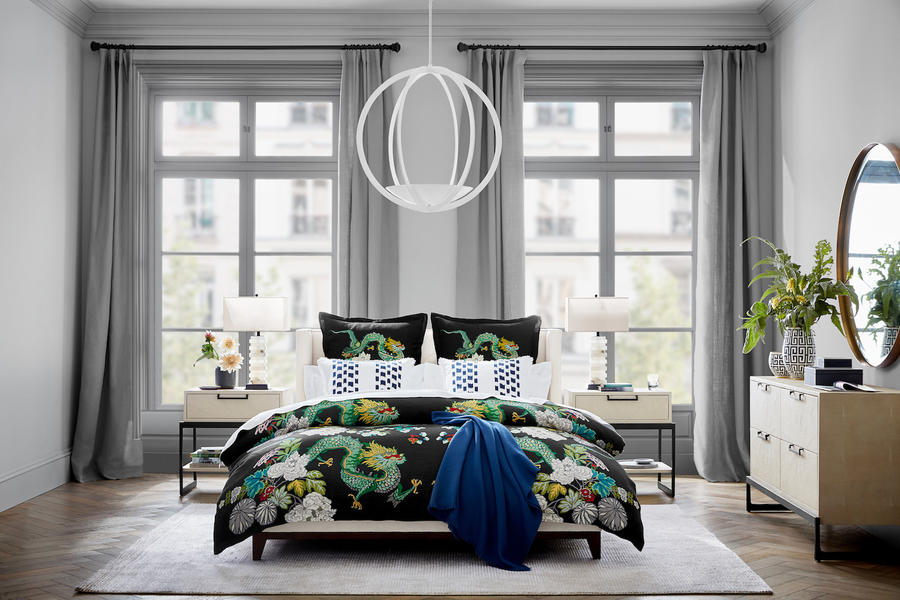 Schumacher partnered with Williams-Sonoma on a new collection of tabletop, upholstered furniture, bedding and decor. This marks the first time that Schumacher's patterns, including Chiang Mai Dragon and Scallop Filigree, have been available in dinnerware and entertaining. Prices range from $14.95 for a hardmat to $4,600 for a triptych.
In a move that makes Benjamin Moore more accessible to DIY customers, the company was named Ace Hardware's preferred paint supplier. An assortment of paints will be made available in Ace stores across the country by spring 2020. The two companies have partnered since 2005, when Benjamin Moore became available through the hardware segment. An exclusive warehouse program will now allow independently run Ace stores to sell interior and exterior paints; Benjamin Moore will also take over manufacturing for the hardware brand's private-label paints.
LLG partnered with U-Earth, an air purification company, to launch a purifier for home and hospitality use. Instead of filtration, a proprietary bioreactor gets every particle and, once inside, particles are digested by natural bacteria. According to the company, the purifier is the pollutant-removal equivalent of 276 oak trees.
OPENINGS, AUCTIONS AND EVENTS
Customers expect shipping that only takes two days, tops—and businesses are adapting their operations accordingly. To accommodate these consumer needs, Nourison, a floor covering and home accents manufacturer based in Saddlebrook, New Jersey, is opening a 121,000-square-foot distribution facility in Las Vegas. "This new distribution center gives us increased warehouse space and faster and more efficient ways to service our customers in the western states," Andrew Peykar, Nourison president, says in a statement. The Las Vegas center will be the company's third distribution center; the other two are in Georgia and New Jersey.
Following the success of its pop-up in November, Sferra has moved its shop-in-shop permanently into Harrods in London, the brand's first international retail location. It will take up about 450 square feet.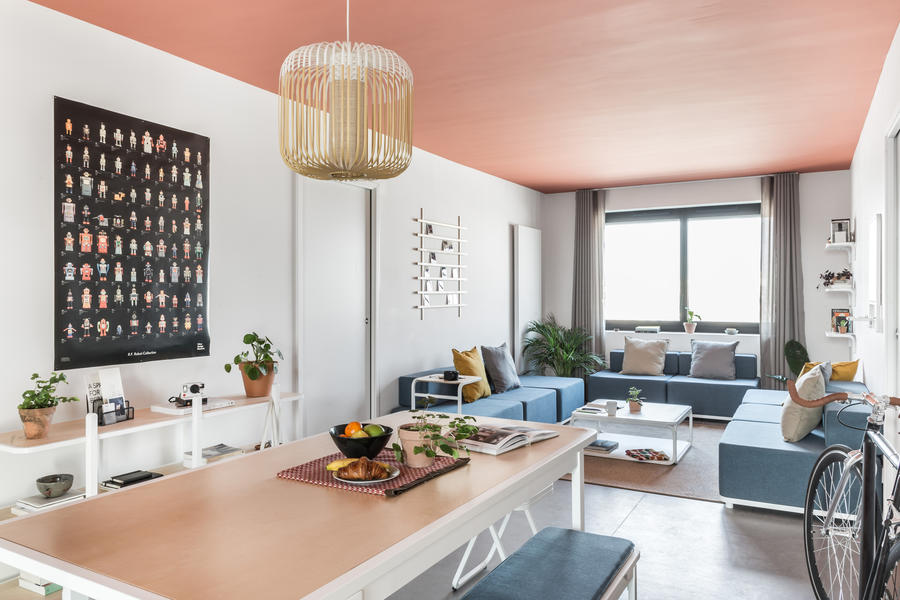 Cutwork, a French architecture and design studio, has designed its first large-scale co-living space in Paris. The building contains 100 shared apartments, a cafe, lounge and event space for those working at the nearby co-working campus, Station F. "We oversaw the entire interior concept, designing 15 custom furniture products for 100 apartments," Cutwork co-founder and CEO Kelsea Crawford says in a statement. "The products are minimal, multi-functional, and built tough for heavy everyday use, which is vital for coworking and coliving spaces."
RECOMMENDED READING
Search no further for your favorite headline of the week: "Kanye West is designing 'Star Wars'-themed housing for the homeless," reported Design Boom. Yes, according to its report, West is creating structures inspired by Luke Skywalker's childhood home, specifically the houses designed for the desert planet Tatooine. This follows last year's announcement that he'd launch an architecture arm of Yeezy, his fashion label.
CUE THE APPLAUSE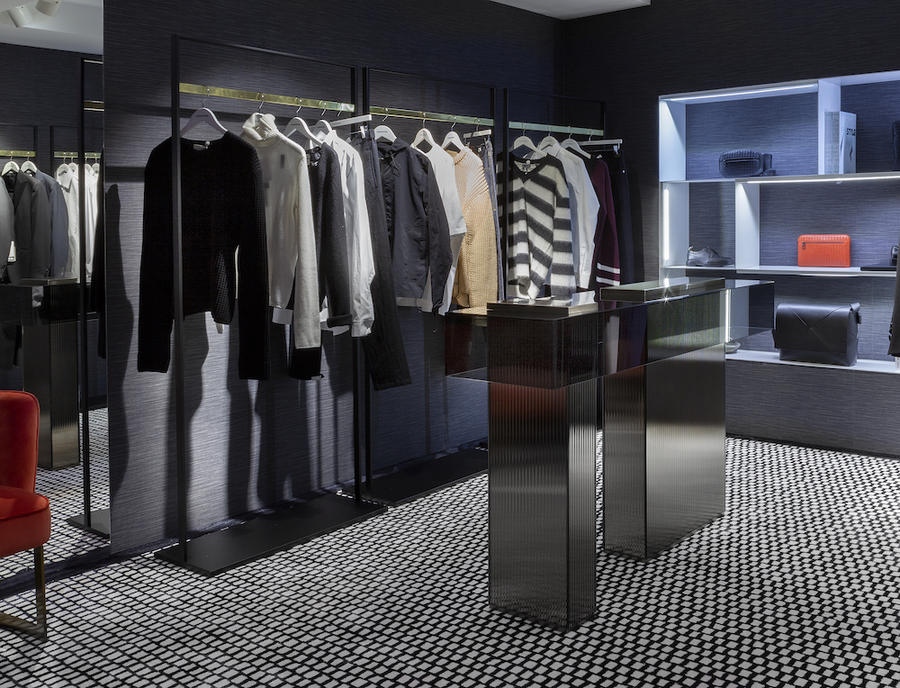 Italian interiors brand Visionnaire collaborated with LuisaViaRoma in celebration of the fashion company's 90th anniversary. The resulting "Good Vibrations" collection is highlighted in a display curated by architect Claudio Nardi.