This week, at Ikea's Bahrain storefront, a large sign read in English, "Create your perfect night's sleep," and just beneath that, in Arabic script: "The same as written, but in Arabic." The company claims it was intentional, but nevertheless, we had a small laugh. These are strange times, and as the industry pushes on, hopefully you're finding your own moments to smile at along the way. Read on for headlines, launches and events, recommended reading, and more.
BIG-BOX BOOM
A bird's-eye view: In the United States, big-box retailers have proven themselves to be among the strongest players over the past five months of the pandemic, reports The Wall Street Journal. As a group, Walmart, Target, Amazon, The Home Depot, Lowe's and Costco accounted for 29 percent of all U.S. retail sales. Economists attribute these successes to several factors, including the retailers' pre-pandemic investments in the online customer experience, their strong supply networks, and the fact that most were deemed "essential businesses" in the early days of the COVID-19 shutdowns. Home DIY-ers have proven to be a strong consumer base, with more Americans finding themselves spending time at home.
Walmart has had a record-breaking second quarter, with 97 percent growth in its e-commerce sales and overall comparable sales in the U.S. growing by 9.3 percent, generating $7.4 billion more in revenue over the same period last year. According to The New York Times, Walmart shoppers demonstrated a strong demand for groceries, as well as home and sporting goods. Still, the sky-high growth may not be sustainable—the Financial Times reports that the retailer noted that U.S. growth has begun to even out as the effects of government stimulus funds have faded.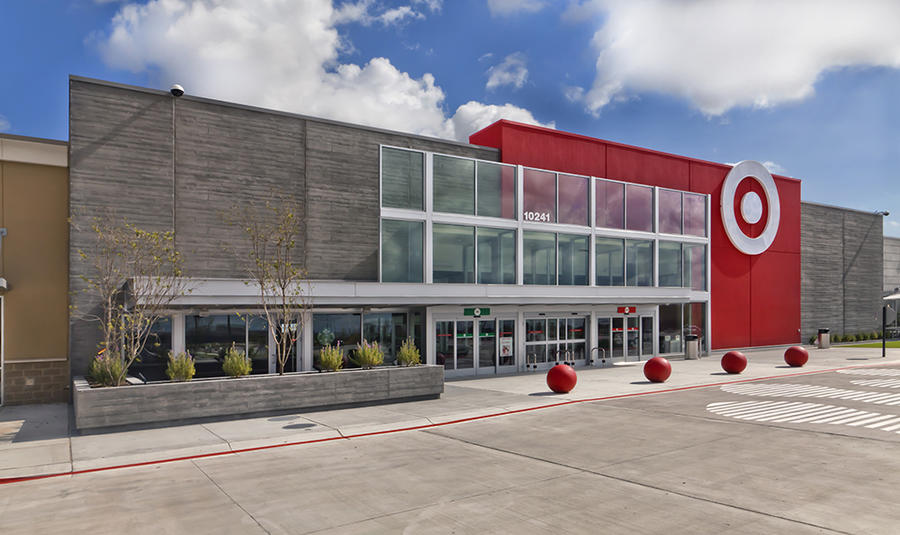 Target is also boasting a record Q2, with the greatest quarterly sales in the company's 58-year history. CNBC reports that the retailer saw a 24 percent year-over-year increase in sales both in stores and online, resulting in an 80 percent jump in earnings for a total $23 billion in revenue from the same period last year—numbers that far exceeded Wall Street's predictions. According to a company statement, spending at home grew by over 30 percent, and electronics by over 70 percent.
At The Home Depot, sales increased 23 percent to a record-breaking $38.1 billion in revenue for the second quarter reports CNBC. Though the retailer has already spent an additional $1.3 billion on increased pay and benefits this year, its net earnings rose nearly 25 percent. The consumer behavior driving this uptick offers insight into how Americans are shopping these days: The brand's transaction volumes increased by 12 percent, average spending per customer rose 10 percent, and nearly two-thirds of online orders were picked up in-store.
U.S. sales for Lowe's surged 35 percent this past quarter, as well—driven in large part by a 135 percent jump in online sales, according to the company's Q2 earnings statement. The home improvement giant reported net earnings of $2.8 billion for the second fiscal quarter, compared to $1.7 billion for the same period in 2019. "Sales were driven by a consumer focus on the home, core repair and maintenance activities," said Lowe's president and CEO Marvin R. Ellison. Doubling down on the DIY surge (and a larger trend towards subscription business models), the company also announced that it will begin a multiyear, nationwide rollout of tool rental departments, starting in Charlotte, North Carolina.
BUSINESS NEWS
Though it's hard for many to imagine investing in office spaces right now, Amazon is diving into real estate deals. The tech giant announced last week that as part of its plan to hire 3,500 corporate employees around the country, the company is looking to expand its office hubs in Dallas, Denver, Detroit, Phoenix and San Diego within the next two years. The New York Times reports that of the 3,500 to be hired, 2,000 will be based in New York—employees that the company predicts will operate out of the recently purchased Lord & Taylor building on Fifth Avenue by 2023.
On August 20, Airbnb issued a ban against bookings for groups of 16 or more for fear of virus contagion, as well as a response to destructive, unauthorized parties that have become more common since traditional party venues have been closed down. According to a company statement, the ban will apply to all future bookings as an extension of a previous sanction on party houses that was introduced last year, defined by Airbnb as "listings that create persistent neighborhood nuisance." The announcement comes just one day after the home share company filed a confidential draft statement to the Securities and Exchange Commission for its upcoming IPO. Airbnb has not yet disclosed the size or timing of the planned offering.
According to new data from IBM's U.S. Retail Index, the pandemic has accelerated the shift away from physical retail to e-commerce by approximately five years. The impact has been most noticeable in department stores, which saw a 75 percent decline in sales in the second quarter of 2020, reports TechCrunch. Department stores are expected to decline by over 60 percent for the full year, while e-commerce is expected to grow by nearly 20 percent in 2020.
LAUNCHES, COLLABORATIONS & PARTNERSHIPS
Fabergé, the company famous for its decorative jeweled eggs, is teaming up with London-based designer James Ganh to create a nature-inspired capsule collection. "It's a vision of long, languorous Chekhovian summers spent in a dacha in the Russian countryside," writes FT correspondent Vivienne Becker.
On September 1, Veranda will launch the Veranda Book Tour, an ongoing online initiative spotlighting new design books through the magazine's digital, print and social channels. The design book club will kick off with More Beautiful: All-American Decoration by Mark D. Sikes.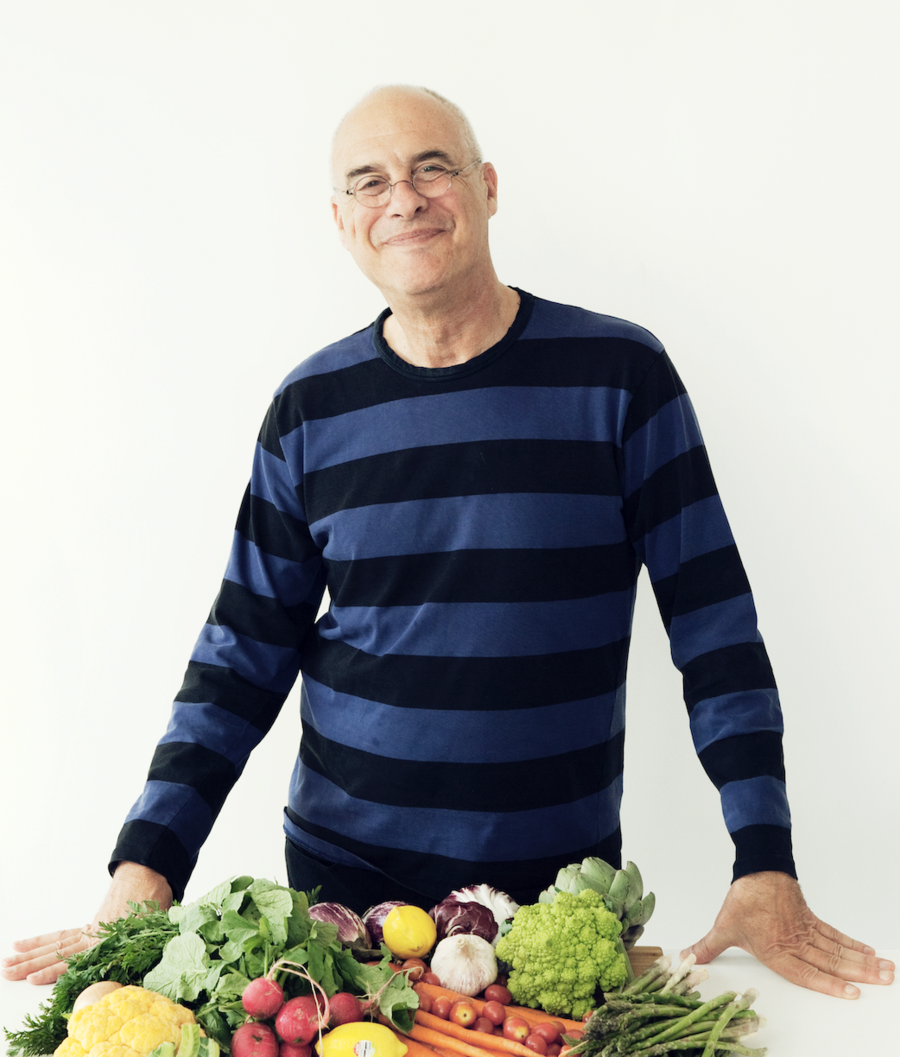 Courtesy of Signature Kitchen Suite
Signature Kitchen Suite is launching a new culinary video series for at-home chefs: Cooking in Your True to Food Kitchen. Each episode features cookbook author Mark Bittman; Nick Ritchie, executive chef at the brand's experience and design center in Napa, California; and a guest interior designer—all cooking one of Bittman's recipes.
NYCxDesign has teamed up with the New York City Economic Development Corporation, American Institute of Architects (AIA) New York, and architecture and design public works platform Design Advocates to launch the Design Corps, a new network created to support local businesses with pro bono design services. The program's first initiative will target local restaurants that need design help in order to successfully reopen in compliance with New York's regulations. For designers looking to volunteer, click here.
Last week, home and gift trade show NY Now announced the launch of a new digital platform to complement its live events. The AI-tailored platform goes live on October 3, and will remain online indefinitely as an interactive user experience in lieu of an in-person market. NY Now is currently planning for its winter 2021 events to combine in-person programming with this digital tool.
West Elm and women's fashion retailer Eileen Fisher have partnered to launch seven pillow designs and an upholstered lounge chair made entirely of upcycled Eileen Fisher clothing. The collaboration is part of the clothing brand's garment-takeback program, Renew, in which it offers consumers a $5 credit for each worn-out item of the brand's clothing that they return.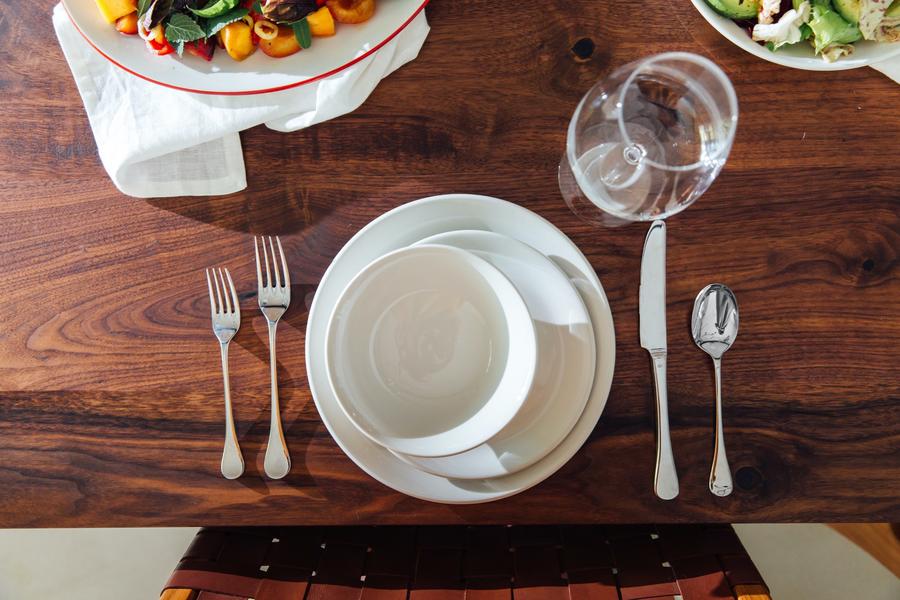 D2C cookware brand Made In, known for its professional-grade kitchen tools, is expanding its reach with a new line of tabletop essentials. The line includes English-made ceramic plates, Italian-crafted flatware, and wine and water glasses from Parma, Italy.
CALENDAR UPDATES
On Thursday, August 27, at 1 p.m. EST, Designer Discovery will host "Brand: New Perspectives." In this webinar, moderated by Business of Home editor in chief Kaitlin Petersen, representatives from three trade brands—Mara Miller and Jesse Carrier of Carrier and Company, Danica Jones of Fabricut, and Scot Meacham Wood of SMW Home—will discuss the unique challenges of bringing products and brands to market in the world right now. To register, click here.
While the in-person edition of the 2020 San Francisco Fall Show has been canceled, an online edition, hosted on the InCollect platform, will feature more than 60 international dealers who will participate in the virtual event from October 16 to 25.
RECOMMENDED READING
In the Financial Times this week, architecture critic Edwin Heathcote takes a waggish stance against the monotonous wash of the Airbnb-listing interior, noting that this tiring trend, while Instagrammable, has become a type of "global anonymous chic" that erases the very sense of place that the home-sharing platform once sought to create. "These interiors are designed to be consumed as images on a screen," he writes. "They are designed to seduce with an idea of generic global familiarity. They represent a lifestyle that is metropolitan, chic, minimal and self-congratulatory."
While big-box retailers are seeing some of their best days, department stores and other brick-and-mortar retailers are seeing some of their worst—and on Wall Street, a handful of investors have made hundreds of millions of dollars on the downfall of shopping malls. This week, The New York Times tells the story of the financiers who, nearly a year ago, bet against physical retail, and saw their investments turbocharged by COVID-19.
CUE THE APPLAUSE
National nonprofit Homes For Our Troops is celebrating the delivery of its 300th custom home—the specially adapted house will be donated to Army Sergeant Nathan Shumaker, a Purple Heart recipient, in Hillsboro, Missouri.
The International Society of Furniture Designers has named designer Corey Damen Jenkins as its keynote speaker for the 2020 Pinnacle Awards. ISFD also announced the panel of 13 judges who will select winners across 20 home furnishings categories. Among them: Business of Home editor in chief Kaitlin Petersen, Ethiopian-American artist and industrial designer Jomo Tariku, and IFDA president Ida McCausland.
Danish furniture brand AYTM has won the German Design Award 2021 for Novo, a matte-black indoor-outdoor table with golden corner details.
IN MEMORIAM
On August 19, renowned interior designer Christopher Guy Harrison passed away at 59 after nearly two years battling lung cancer. Known for his eponymous line of luxury furnishings, Harrison's personal history is a colorful, adventurous medley of the international locations that helped shape his career, captured best by the Furniture Today staff.
Homepage image: A kitchen featuring a Signature Kitchen Suite Range | Courtesy of Signature Kitchen Suite