Like virtually every other aspect of society, the home furnishings show circuit has been upended by the pandemic, with no sign of when things will return to what entrepreneur Mark Cuban is rightly calling "the new abnormal."
Since early March, every industry trade show, market, conference and business gathering has been postponed, canceled or both. The first such shutdown was the Inspired Home Show in March in Chicago, followed by events in New York, Las Vegas, Atlanta, High Point and Dallas, all the way to Asia and Europe. And while some organizers have announced new dates starting in August and continuing into the fall, it is difficult to predict what social gathering restrictions will entail in the months ahead.
Business events face the same challenges of sports events, concerts, festivals and church services. But trade show attendees often have the added complications of travel, including plane, rental car, hotel—all exceptionally risky from a health and safety perspective.
Guidelines recently released by UFI, the global association of the exhibition and trade show industry, gave officials in China, Germany and South Korea the go-ahead for shows to resume. Two have already taken place, though none in the home space. The earliest shows likely to take place in the home industry are currently scheduled for late summer—the Dallas Total Home & Gift Market starting August 19 (rescheduled from June), and the Intertextile Shanghai Home Textiles fair starting August 24.
Summer shows for the gift, home and furniture industries in Atlanta and Las Vegas, both organized by International Market Centers, were pushed from July to new dates in August based on the results of an IMC survey of more than 180,000 attendees and exhibitors. The survey's results indicated that retailers were feeling an immediate need for new inventory and that they planned to source at both physical markets and on digital platforms moving forward.
NY NOW and Shoppe Object—two New York summer shows originally scheduled for August—have jointly pushed their dates back to October. Like Dallas, each also has a previously scheduled winter show on the books for January 2021. The New York Home Fashions Market Week for the home textiles sector still plans on a show for the week of September 14, following the cancellation of its March event.
The fall editions of the New York Tabletop Market (October 13 to 16) and High Point Market for furniture and home accents (October 17 to 21) are planned to go on, after the cancellation of their spring events. High Point had originally pushed its dates back to June, but canceled as the extent of the country's shutdown came into clearer focus. The in-person spring event has been replaced by a virtual market, High Point at Home—featuring online commerce software, a virtual showhouse, webinars and other content—which runs through the end of May.
The virtual route is being tried by other show organizers as well.
Home Textiles Sourcing, a Messe Frankfurt–organized event for companies looking for overseas manufacturing, is replacing its New York show, scheduled for July 21 to 23, with a virtual event on the same dates. The Licensing Expo in Las Vegas, originally scheduled for June but then postponed to August, has now been replaced by a series of online events from June 15 to 19.
The Canton Fair, considered the world's largest sourcing event for all consumer products, is doing a digital show June 15 to 24 to replace its canceled April event. The fair, typically held in Guangzhou, China, is still working out the details but said it has invited 400,000 global buyers.
Virtual trade events are also turning up in other industries. The London, Paris and Milan fashion weeks usually held throughout June and July are all going online following last month's Shanghai event. In collaboration with the amfAR Fund To Fight COVID-19, French fashion editor Carine Roitfeld recently hosted CR Runway: Fashion Unites on YouTube, the first virtual, at-home high fashion runway show.
Whether these virtual trade shows and market events become more commonplace or only serve as temporary remedies remains to be seen. Certainly there are many who won't miss the crowded airports, even-more-crowded airplanes, or convention center meal offerings. What will be missed is the human contact, chance meetings and serendipitous moments that define in-person events.
Like most things right now, it is, in both the literal and virtual sense, a trade-off.
____________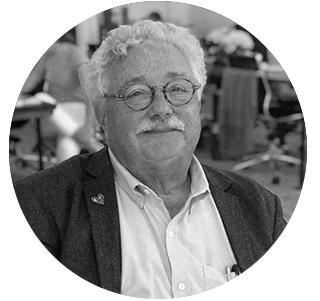 Warren Shoulberg is the former editor in chief for several leading B2B publications. He has been a guest lecturer at the Columbia University Graduate School of Business; received honors from the International Furnishings and Design Association and the Fashion Institute of Technology; and been cited by The Wall Street Journal, The New York Times, The Washington Post, CNN and other media as a leading industry expert. He was also a guest on the BOH podcast, and his Retail Watch columns offer deep industry insights on major markets and product categories.