When Shoppe Object launched as an independent home and gift show last year, it was clear that its founders had a vision. One year later, it's clear that the show's ethos has struck a chord with vendors and retailers alike. On the eve of the show's third iteration, this time on a Manhattan pier, Business of Home explored the show's impact and future with founders Jesse James, Deirdre Maloney and Minya Quirk.
How has your vision for the show evolved between planning and executing? What do you anticipate this year as a result of that evolution?
Jesse James: Shoppe Object launched one year ago out of what we saw as necessity, and we honestly had no clearly defined long view. We just rolled up our shirtsleeves and dove in, intent on creating the experience we wanted to have, and offering what we knew was missing. A year later, we are quadruple the size, with a long waiting list of quality brands that we would love to be able to include in our growing community, and we are already at capacity in our new home at Pier 36 on the Lower East Side. So the vision went from, "Let's try this thing," to one with a strong sense of clarity and purpose, and a long view of spirited, meaningful growth.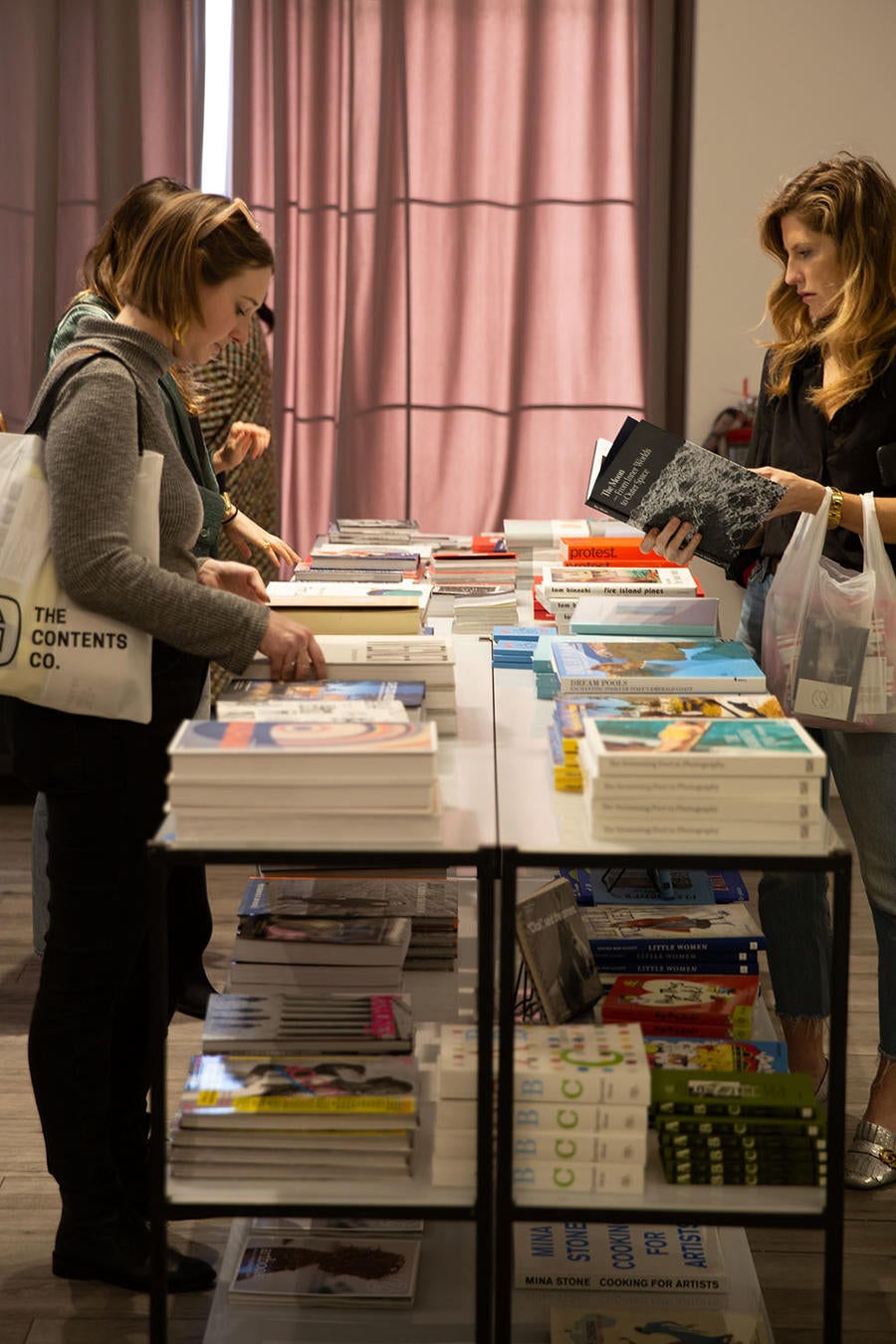 Courtesy of Shoppe Object
Minya Quirk: We are now presenting more than 450 brands in a big venue, all under one roof. Pier 36 ... is perfect for our needs, but off the traditional beaten path for many home and gift buyers. We believe change is good, and we feel that the brands and retailers alike will feel comfortable with and excited by our new locale. Our brand mix is so stellar that we truly believe Shoppe Object is unmissable. We're looking forward to presenting a mix of special sections, a vast array of amazing companies and the good vibes we have come to be known for.
How did you identify a need for the show, and how has that need shifted this year?
James: Through my showroom (Aesthetic Movement), I was a participant in the New York show for over 20 years, with one of its largest footprints. I was very connected to the ebbs and flows of the market, and in the management of that show in particular, but about five years ago, the ebbs took over and became the norm, and the semiannual pilgrimage was something I no longer looked forward to. In fact, I dreaded it, and I looked around and realized I was not at all alone. So for me, there was a very personal need to change the narrative, but I also saw an opportunity to seize the moment and embrace the spirit of others that were as desperate as I was to love the work again.
Deirdre Maloney: We felt that a curated and focused presentation was missing and that there was a painful lack of intimacy, customer service, focus and community-building effort on the part of existing show organizers. We wanted a new, better home, and so we built it. What we learned by opening the doors is that so many people and brands felt the same way. We have been overwhelmed with positive response to the show, which validates our hunch that a new forum for doing business was really needed here in New York.
Why will the new location make a difference?
Quirk: Last season, Shoppe Object presented 240 brands across two separate locations. They were both wonderful, but being under one roof allows for more collaboration, idea sharing, ease of shopping for visitors and community building. So we're really excited about the move to Pier 36. Also, we love downtown Manhattan and we think our attendees from around the world will too.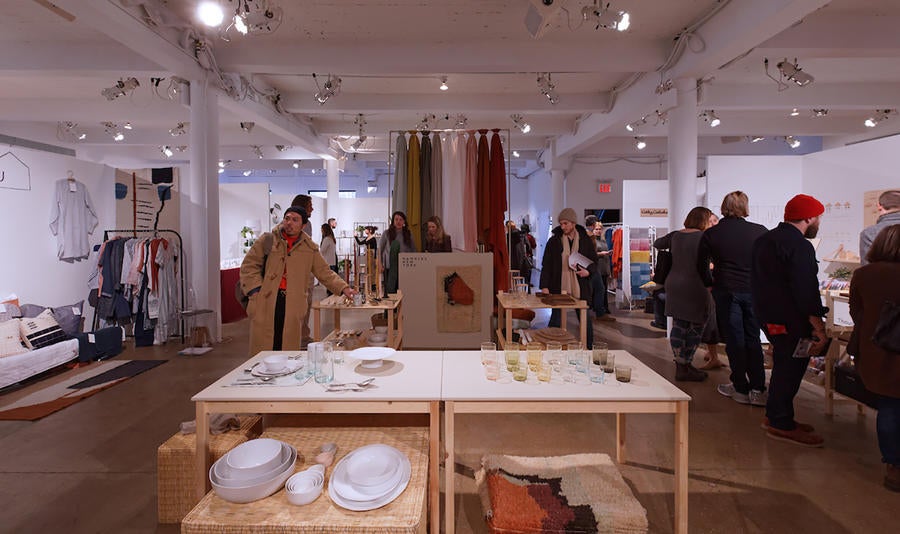 Courtesy of Shoppe Object
James: It allows us to make room for hundreds of new brands, including exciting launches and specially curated sections, and in puts us in the heart of an exciting and vibrant corner of New York, with views of our beloved bridges, surrounded by many of our favorite places to shop, eat, drink and lay our heads.
How has your vendor list grown?
Maloney: We have quadrupled in size in the course of a year and we have expanded categories of almost everything—from ceramics and textiles to tabletop, glassware, jewelry and stationery. We also have a fantastic array of beauty and gourmet products in two special sections: The Radiance by CAP Beauty, a curation of beauty-as-wellness brands, and The Pantry, which is a cash-and-carry section in the gourmet gift sector. We also have some amazing anchors this season, like HAY, who is making its U.S. wholesale debut with us.
How do you vet vendors who want to participate?
James: Our core team is made up of a small but seriously motivated group of folks who love what we do, and who love what quality retail and design means to the world we live in. There is so much out there, and so much more in the pipeline.
Quirk: We have been really fortunate to receive so many fantastic applications to Shoppe Object. We make decisions based on what we love, what we believe retailers will love, and what categories need rounding out. We want to present a range of new, never-before-seen up-and-comers and the most coveted industry heavyweights to make the show floor truly exciting at every turn. We also maintain an ever-evolving target list for proactive outreach to ensure we are representing the best of the market.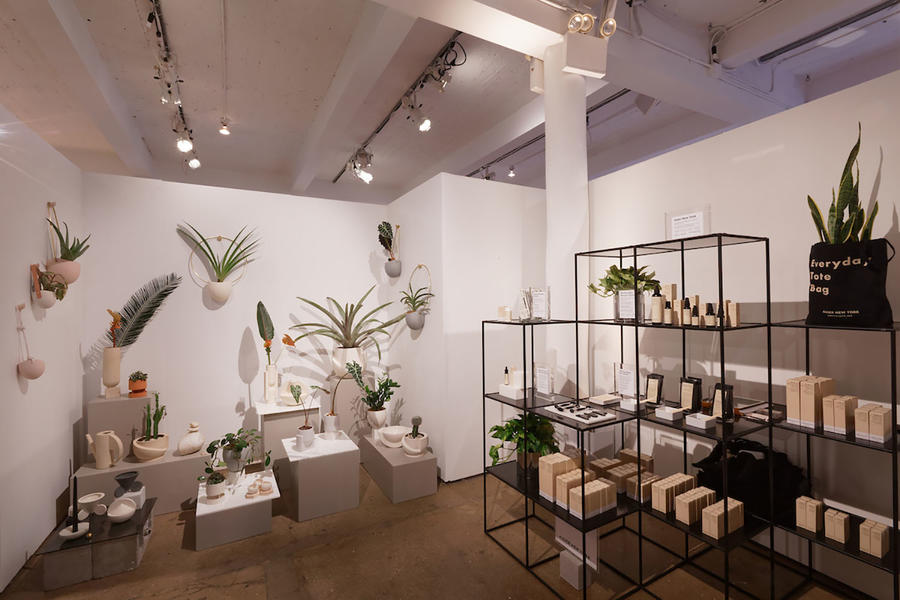 Courtesy of Shoppe Object
How will you continue to curate even as Shoppe Object's popularity skyrockets?
Quirk: With lots of brands and floor space to play with, it's imperative that each section of the show work synergistically from a merchandising point of view. We don't want all of the jewelry or ceramics brands piled on top of each other, so we do our best to match sensibilities and creatively place brands for ease of shopping and inspiration.
In a dream scenario, we'd like to hear endless stories of brands who met at the show and decided to collaborate. We'd like to hear that buyers loved the way a few brands looked beside each other and decided to buy them all based on that presentation.
James: As we continue to grow, we have our eye on expanding the curatorial process to include more categories and special sections, and to reach an increasingly broader audience. There is a need for quality, care, innovation, and an approach that eschews the trajectory of big-box, corporate conglomeration. We want to be that show. But right now, we're just looking forward to this weekend.