Have you checked to see whether or not your plane ticket is refundable?
With the new coronavirus wreaking havoc on millions of people both in and out of China, American home industry retailers, wholesalers and importers are looking at massive disruptions in global commerce. Of immediate concern are the trade shows, international travel plans and product development work that so often requires U.S. companies to have a robust presence in China. From a long-term view, businesses are beginning to grapple with major concerns about supply chain disruption.
Coupled with the traditional virtual shutdown of business in China during its annual New Year's celebration and the ongoing tariff war, it is a perfect storm that the home industry has never seen before.
Of course, the health and well-being of tens of millions of people are of prime concern, but we're also already seeing some serious effects on the home business. At the NY Now and Shoppe Object gift and home trade shows in New York this week, face masks were a common sight and conversations about delaying upcoming travel plans and business meetings were plentiful.
Ambiente, the giant German homewares show that starts on February 7, was so concerned about the situation that it put out a statement outlining the medical infrastructure in place at its Messe Frankfurt facility. "According to the latest information … there is no danger posed to events on the Messe Frankfurt exhibition grounds," it read. "There is a very high standard of immediate medical assistance here. In addition, further measures are taken, such as traditional disinfectant dispensers and an increased frequency of cleaning in heavily frequented areas of the exhibition grounds."
Several important furniture shows normally held this spring in China have already been canceled or delayed. The Shenzhen International Furniture Exhibition, the Design Shanghai Trade Fair and the China International Furniture Fair and the China International Furniture Machinery & Furniture Raw Materials Fair (both in Guangzhou)—all originally scheduled for this spring—have been postponed indefinitely, with no new dates announced.
Other Chinese trade shows in adjacent industries are doing the same. Intertextile Shanghai Apparel Fabrics, Yarn Expo Spring and Intertextile Shanghai Home Textiles, which are all Messe Frankfurt shows, have also been postponed.
On the retail side, three of China's largest retailing operations have announced relief measures for individual retailers, including those at furniture malls (a common platform for individual furniture and home furnishings sellers). Property developers Red Star Macalline, Wanda Group and China Resources Land are offering one-month rent waivers, according to a report in Furniture Today.
And the long tail of the COVID-19 virus is reaching all the way to U.S. shows too. The Chinese Pavilion at New York's upcoming Toy Fair has been canceled, though show organizers plan to conduct the show as scheduled. No changes have yet been announced for home shows coming up on the domestic trade show calendar in March and April, in housewares, textiles, tabletop and furniture.
While there is no exact historical precedent, some look to the SARS epidemic of 2003 as a way to assess the potential impact of the COVID-19 virus—but the comparison is only so useful.
Two decades ago, China was not the manufacturing epicenter of the home furnishings world it is today, and trade shows in the country did not cater to Western visitors. While that deadly pandemic had a devastating effect on the Chinese population—the death rate was four or five times higher than it has been so far for the new coronavirus—its impact on global commerce was nowhere near as large.
Of course, this fast-moving and volatile health crisis will continue to evolve in the weeks ahead, particularly as individuals and businesses err on the side of caution—perhaps sprinkled with a bit of hype-driven hysteria. Even if the COVID-19 virus​​​​​​​ eventually comes under control and conditions in China and around the world start to normalize, there's no question that aftereffects will impact businesses for months to come, and maybe even longer.
____________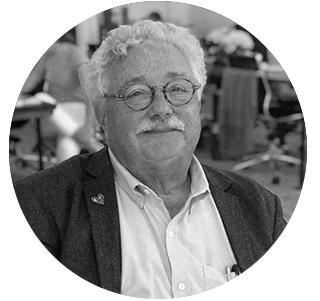 Warren Shoulberg is the former editor in chief for several leading B2B publications. He has been a guest lecturer at the Columbia University Graduate School of Business; received honors from the International Furnishings and Design Association and the Fashion Institute of Technology; and been cited by The Wall Street Journal, The New York Times, The Washington Post, CNN and other media as a leading industry expert. He was also a guest on the BOH podcast, and his Retail Watch columns offer deep industry insights on major markets and product categories.
Homepage image: Shutterstock.com