For anyone who finds themselves lingering in the past, it might bring some comfort to know that occasionally, bits of the past end up stuck in the present. For Brazilian furniture designer and artist Tatiane Freitas, that's exactly where her work begins. For the last 10 years, she's been transforming broken antiques into seriously cool furniture, filling in the gaps with seamlessly fastened acrylic.
It wasn't always this way, though. Freitas began her career at just 14 years old when she moved from her hometown outside of São Paolo into the city to begin working as a model. After 12 years in the fashion industry—first modeling, then designing—she began dabbling in furniture design, almost immediately striking upon the style that has steadfastly carried the artist to the present day. Using clean-cut acrylic or plexiglass, Freitas reimagines and refurbishes each piece, creating a singular old-meets-new dynamic that recalls the Japanese tradition of kintsugi, where cracks in ceramics are filled with gold.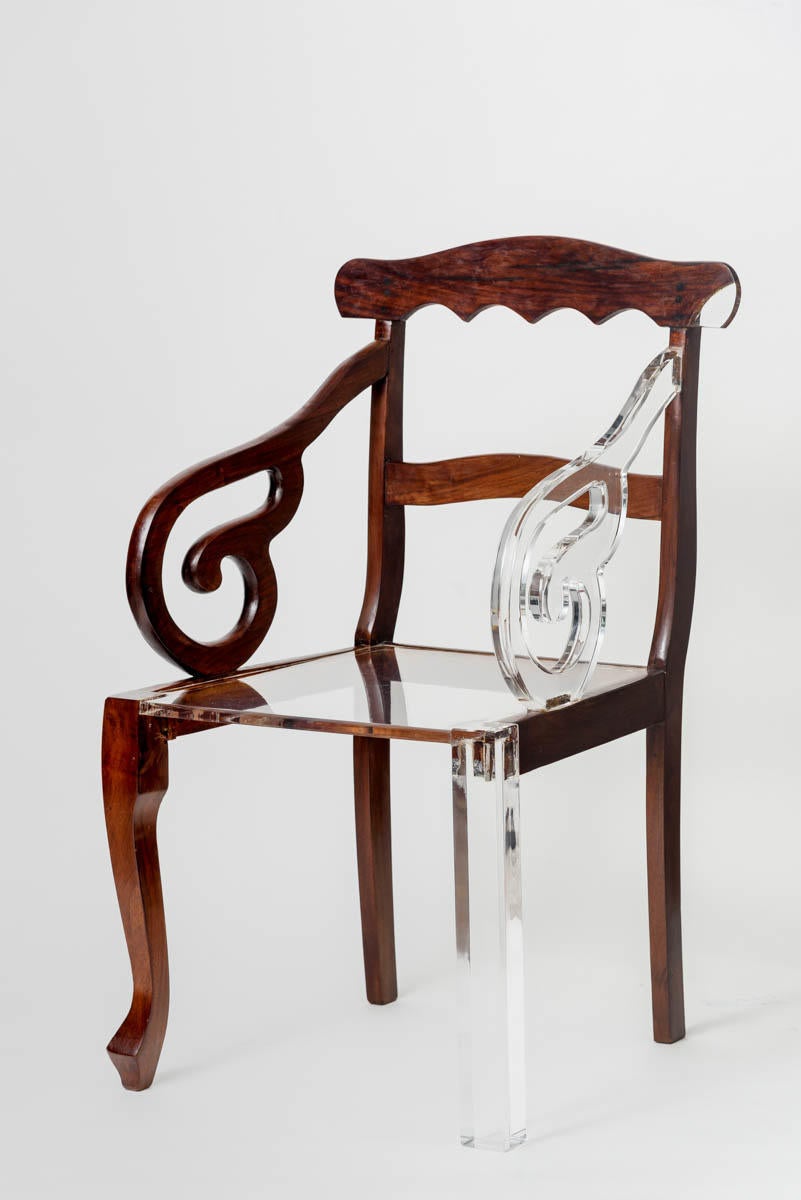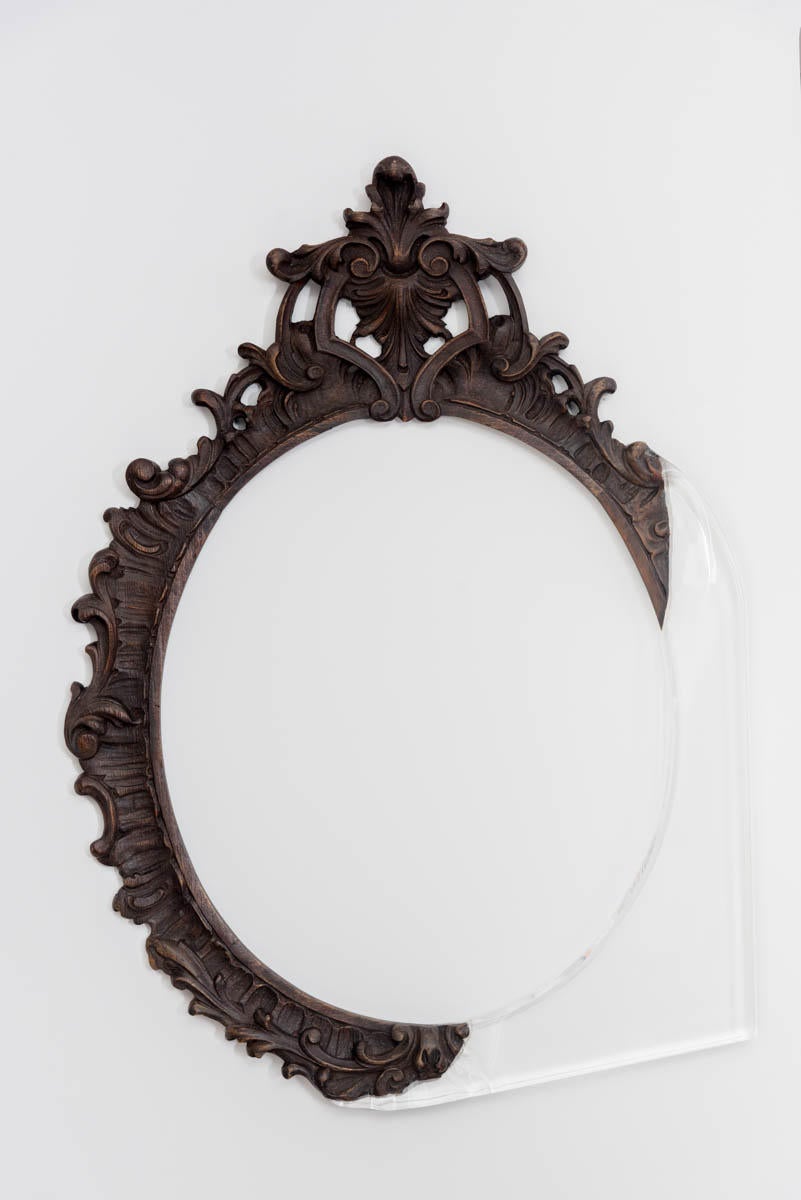 Freitas's work is underscored by a profound temporal metaphor: "I have a story behind all these pieces," she says. "When I started in 2010, I was completely lost—it was a very difficult time for me. And when I saw that first broken chair, I recognized myself. For me, it's about the mix of materials and what that mix means—it's the past and the future in balance, coming together as the present. The wood was the past where the experience already existed, and the future is this invisible thing that you can't touch [because] it's not shaped yet."
The end result is unabashedly stark, transcending styles by retrofitting dilapidated woodwork using cutting-edge technology. And despite the aesthetic horsepower behind her designs, it wasn't until 2019 that Freitas felt ready to leave the fashion world altogether and turn her full attention to her furniture practice. In addition to the powerful experience of restoring the antiques, another cerebral undercurrent permeates her work: "This flow of time was very interesting to me," she says. "I started studying that more—why, in the present, we sometimes get stuck in the past." As she learned more about human consciousness and how it shapes our conception of time, she found that the internet could only take her so far. So she enrolled in a master's program to study neuroscience in pursuit of a better understanding of the biochemical mechanisms at play that prompt humans to dwell on the past and dream of the future.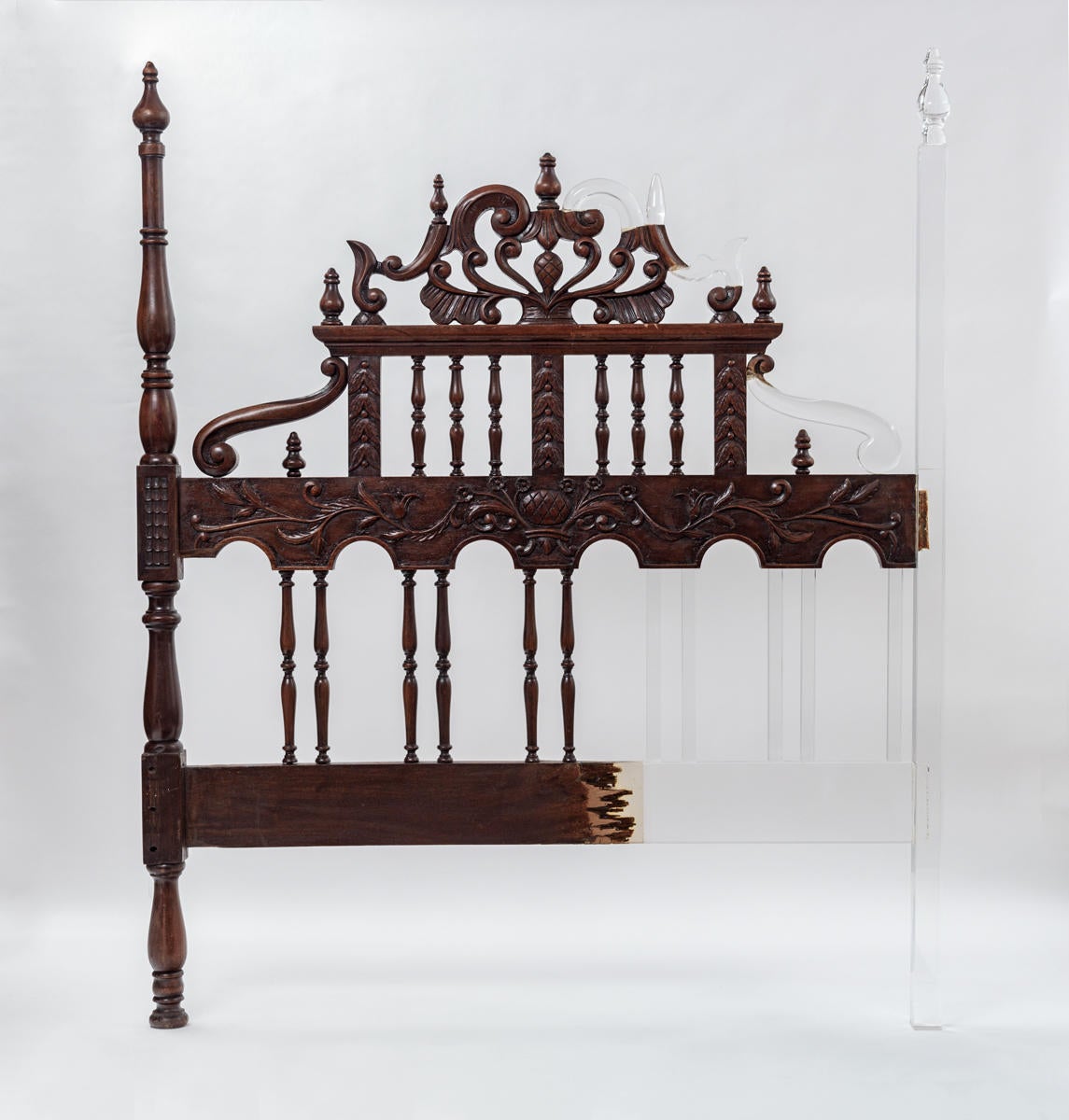 Although her robust network of antique dealers is decidedly local, the majority of Freitas's clients are based in the United Arab Emirates and the United States. For most of her career, she has considered herself an artist rather than a designer—her medium is furniture, and while her pieces are fully functional, she creates them as a form of self-expression, mending storied objects so that they may lead a life anew. Her work has been shown in galleries across the world, with buyers that include art collectors and interior designers alike.
But in the coming year, she hopes to make more of an entrée into the design industry, a step that Freitas has been shy to make because of the personal nature of her work. "I have people who want more furniture design, and I think it's OK if I do that, as well," she says. "One doesn't minimize the other—I think I need to talk much more about my work. It's difficult because I'm very shy and this is the way I found I can express myself. But maybe it's time to put certain things into words."
To learn more about Tatiane Freitas, visit her website or find her on Instagram.
Homepage image: Tatiane Freitas | Murilo Yamanaka