By now, you know the drill. Last Wednesday, RH Chairman and CEO Gary Friedman once again hopped on a quarterly call with investors to unveil the company's latest numbers. He once again shared a bold vision for RH, ranging from international expansion to opportunities in hospitality, real estate and potentially even landscaping. And once again, the numbers were good. The difference this time? The numbers were really, really good.
RH roundly beat Wall Street expectations, earning $130.7 million on revenue of $860.8 million, a 78 percent gain. (Analysts had expected revenue around $750 million, underestimating Friedman to the tune of $100 million.) Total demand, the company announced, was up just over 100 percent, year over year. A less splashy but just as meaningful number: Friedman said the company's operating margin had reached 21.8 percent in 2020, eclipsing LVMH's (though it must be said that the pandemic has been kinder to home than it has to fashion).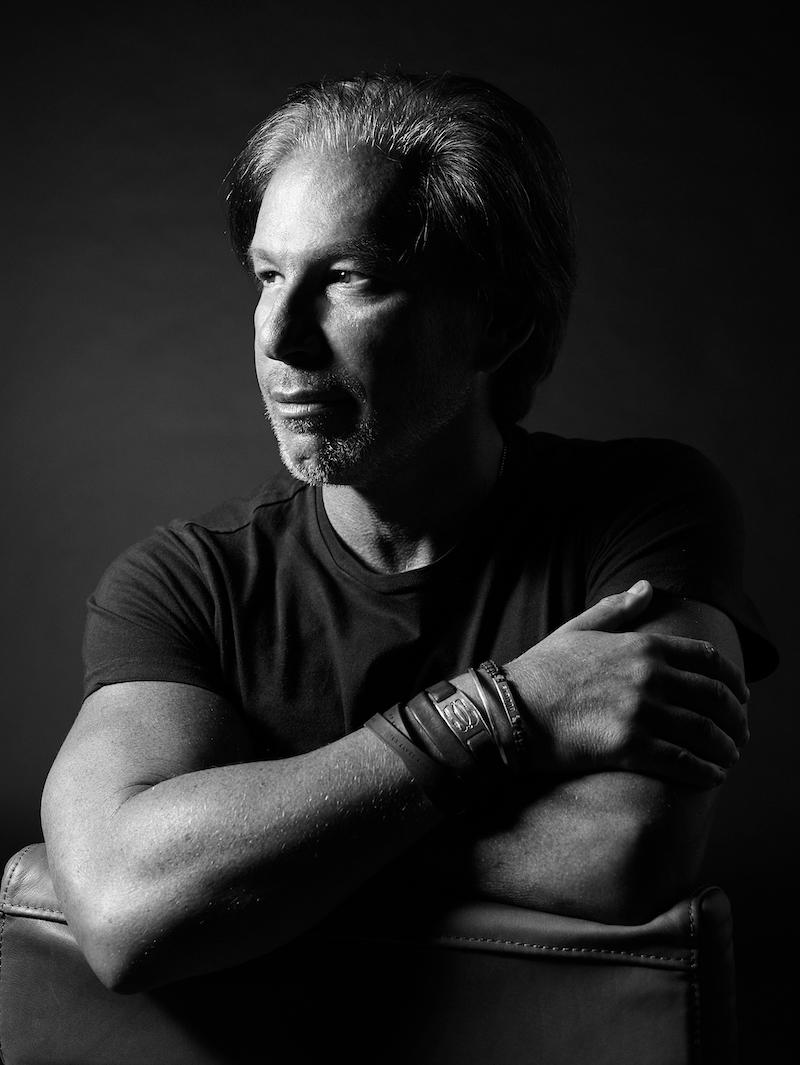 One by one, investors on the call congratulated Friedman on the company's performance. Investors on the street soon followed suit—shares of RH jumped 6 percent in late trading following the report. The next day, the price jumped even higher, teasing all-time highs and shaking off the doldrums of what has been a slow month for the stock.
Much of the call could be summed up as what one close industry watcher described to me as "Gary being Gary." The vision was the same as ever: bigger, better, bolder. In a word, more. A recurring motif of Friedman's outlook is "climbing the luxury mountain"—a reference to the challenge of building a luxury brand out of the ashes of what had once been a mass-market retailer known as Restoration Hardware. This week he framed the journey (for the record, Friedman said RH is about 60 percent up said mountain) in almost populist terms.
"Hermès, Chanel, Louis Vuitton, Gucci, Cartier, Tiffany and the rest of the finest luxury brands in the world were all born on the top of the luxury mountain. Never has a brand started at the base, as we have, and made the climb to the peak," said Friedman. "We believe RH can be the first to make the climb, knowing very well those at the top don't necessarily want us to. The truth is, we're not from their neighborhood, nor invited to their parties. To make the climb, we understand that our work has to be so extraordinary that it creates a forced reconsideration of our brand, requiring those at the top of the mountain to tip their hat in respect."
Great numbers and a bolder-than-bold vision aside, here are a few takeaways from the call.
EUROPE
RH is looking to make big moves in Europe in the near future. The company previously has revealed two forthcoming galleries in England, but Friedman indicated that it had already secured five total locations across Europe and was planning to open five more in the next three years alone. There has long been some skepticism in the industry around whether RH's famously large-scale pieces will translate to the European market, a doubt that Friedman brushed aside on the call. "A lot of people say to me, 'Oh, the houses are smaller in Europe.' Not really. Are the city homes somewhat smaller? Yeah, the city homes are somewhat smaller, [but] everything we carry comes in all sizes," he said. "I think we've got the assortments that will be appropriate for the world. And I think the world wants RH. There is nothing like us out there, and I think our brand is going to translate very well."
Friedman also indicated that RH's retail strategy—to find locations that convey historical pedigree and grandeur—will continue in Europe. ("I mean, in the United States, you search for a building of stature and taste and style and great architecture. Europe is filled with them," he said.) He teased RH's Paris gallery as having 18-foot gates, a decomposed granite path, majestic hedges, a sparkling champagne and caviar bar on the top floor, and rooftop views of the Eiffel Tower.
A DELUGE OF NEW PRODUCT
RH's revenue was stellar, but Friedman indicated that COVID radically cut back on the company's ability to release fresh product, leading to what is now a full-to-bursting pipeline of new. "It will be two years in the fall where we haven't introduced new products, … so we've got quite a backup that will be introduced this fall and next spring," he said. The bulk of that newness will come from a forthcoming RH Contemporary line to be released this fall or early next year, and Friedman indicated that the long-teased RH Color would drop in the near future as well.
RH CUSTOM
Like most furniture retailers, RH gives customers some freedom to customize their furniture—within a set of parameters. On the call, Friedman indicated that the company was planning to launch what he called RH Couture Upholstery and RH Bespoke Furniture. There wasn't too much detail, but the implication—that RH is moving into the workroom world—was clear.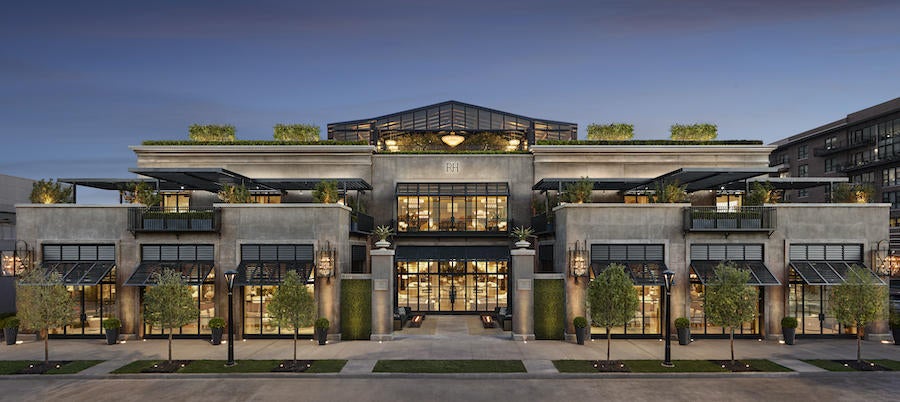 PHYSICAL RETAIL
The conventional wisdom of COVID-19 is that the shift to online retail has been accelerated a decade. Maybe, said Friedman, but the company that famously doesn't even maintain an active Instagram account has no immediate plans to change course. "Even though there is kind of a migration online, … we're physical beings living in a physical world and being able to see brands and know brands in a physical manner, being able to understand how big they are, what their assortment is, what they stand for, what the quality is like, what the taste and style [is]—it's critical," he said. "Might we be able to build a few less galleries? I don't know. I don't think so. I think that replacing physical stores with digital advertising is a bad move. … The people who believe they can close a lot of stores and have the same market share, I think, are naive."
BEWARE THE COVID BUMP
COVID-19 has led to an undeniable boom in demand for home goods. But interestingly, Friedman said the pandemic didn't have as big an effect on RH's bottom line as you'd think—largely due to the impact of the global logistics snarl. "We didn't really benefit from COVID last year. … We have no cash-and-carry product. I don't think we have anything that walks out of the store in a bag unless somebody really needs a towel that day. It's not things that you can turn on a dime and say, 'Hey, we're up 40 percent,' and the manufacturers can start delivering at that level," he said. "Some people have a lot of COVID lift right now and it looks like their business is better and their margins are better, [so] they're not promotional. Look, no one's promotional right now. For God's sake, how can you be promotional with the kind of demand trends and you can't even get the inventory? The good news is, it doesn't affect us because we're never promotional, right? So you can count on our margins being our margins. Would I count on everybody else's margins being their margins? Not at all. When the world returns to some kind of normal in the home industry, the people that used to promote are going to have to promote again. And it's very foolish to think they're not."
Homepage photo: Courtesy of RH