Don't let February's 29 days fool you—this month, the calendar is chock-full of design events. Now's your chance to mark up your schedule so you don't miss any of these trade shows, exhibitions, showhouses, auctions and panels. Want more? Click here to view our full list of happenings.
TRADE SHOWS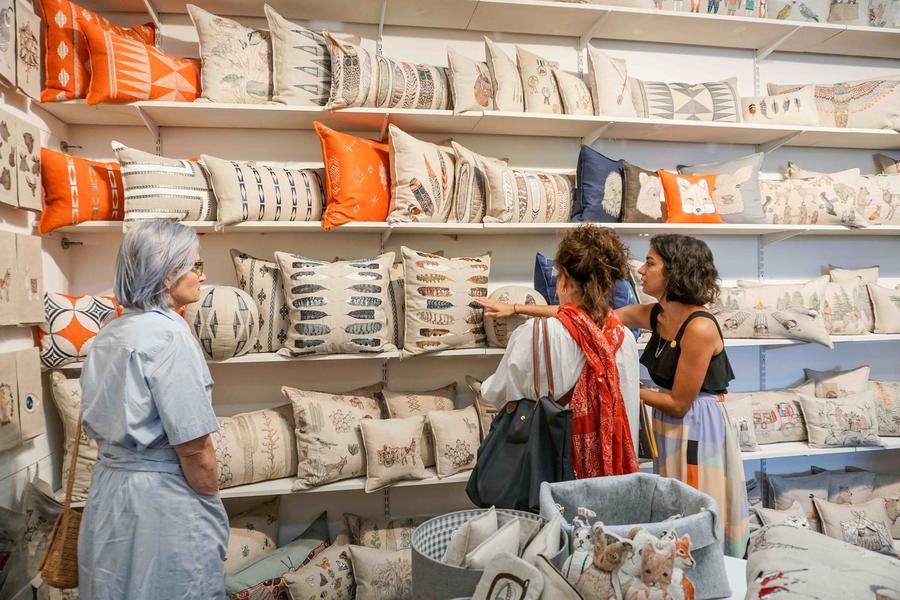 Courtesy of Shoppe Object
NY Now
New York, NY
February 1–5
For five days, NY Now will take over the Javits Center on Manhattan's West Side. This year's market is broken into three main product categories—handmade, home and lifestyle—and will feature keynote speakers Thom Filicia and Carson Kressley of Bravo's hit TV series Get a Room. For more info, click here.
Design San Francisco
San Francisco, CA
February 5–6
Design San Francisco will take place at the SF Design Center, with a dynamic program of trade-focused events: conversations and speaker panels, open houses, product installations and debuts, and more. For more info, click here.
Ambiente
Frankfurt, Germany
February 7–11
Messe Frankfurt presents its 2020 iteration of consumer goods trade show Ambiente. This year will showcase the latest in global design, focusing conversations around industry trends as well as the future of design. For more info, click here.
DCOTA Winter Market
Dania Beach, FL
February 13
For over 30 years, the Design Center of the Americas has served Florida's interior design community. This year's Winter Market, "A New Wave of Design," will consist of conversations, product debuts and design-minded programming, all casting a glance toward what's next in the industry. Some standout panels to anticipate: the Kips Bay Decorators on designing for good; BOH podcast host Dennis Scully and Winter Park, Florida–based designer Marc Thee on the importance of mentorship; and Italian sustainable design expert Marco Sangiorgi on carbon-conscious design. For more info, click here.
INDUSTRY EVENTS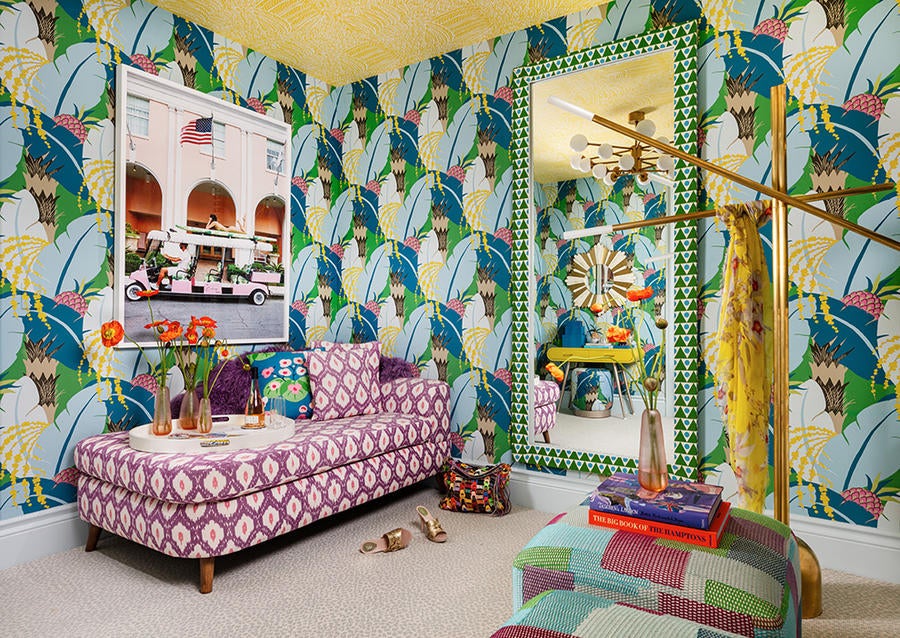 Sargent Architectural Photography
Kips Bay Decorator Show House Palm Beach
West Palm Beach, FL
February 1–March 1
The third-annual Kips Bay Decorator Show House in West Palm Beach is staged at a Dutch–South African–inspired estate owned by Swedish designer Lars Bolander, decorated by 19 design firms. Proceeds from the event will benefit the Kips Bay Boys & Girls Club, as well as the Boys & Girls Club of Palm Beach County. For more info, click here.
Dialogues on Design: Dennis Scully Interviews Juan Montoya
New York, NY
February 6
Join Dennis Scully and internationally acclaimed designer Juan Montoya at the New York School of Interior Design for another installment of Dialogues on Design. Montoya is a Colombian-born, New York–based designer and architect known for his elegant, eclectic aesthetic. For more info, click here.
Warmer Hearts, Safer Spaces: Gun Safety Awareness Fundraiser
New York, NY
February 14
On the second anniversary of the tragic 2018 shooting at Stoneman Douglas High School, the Pollack/Weitzner showroom at the Decoration and Design Building will join Safer Spaces to host a silent auction to raise funds for gun safety awareness. Founded in fall 2019, the group aims to unite interior design professionals to enact positive change on the issue. Attendees can bid on a selection of donated items, including two pillows from Robert Allen, a bed from Charles P. Rogers, a lamp and pillows from Studio Van den Akker, a rug from Warp & Weft and jewelry from Lori Weitzner. For more info, click here.
Celebrating Black History Month With BADG
New York, NY
February 25
The D&D Building has come together with the Black Artists + Designers Guild to celebrate Black History Month by engaging in a discourse of African American design, African diaspora influence and culture. For more info, click here.

ART, DESIGN & ANTIQUES
Art Los Angeles Contemporary
Hollywood, CA
February 13–16
Art Los Angeles Contemporary (ALAC) returns to Hollywood for the international art fair's 11th edition. For the first time ever, the event will take place at the historic Hollywood Athletic Club on Sunset Boulevard, bringing together fifty contemporary art exhibitors from around the world. For more info, click here.
Modernism Week
Palm Springs, CA
February 13–23
Modernism Week returns to Palm Springs, the city known for its midcentury-studded landscape. Over 350 house tours, parties, films, lectures and other presentations fill this year's agenda. For more info, click here.
'Making Connections: Harvey Probber Furniture, 1945–1985' at NYSID
New York, NY
February 20
Harvey Probber was a quintessential modern man: By day, he was the savvy businessman behind his furniture design business, and by night, a cabaret singer (he was also a draftsman and a cartoonist). Join the New York School of Interior Design for the opening reception of 'Making Connections,' an exhibition that will examine Probber's work, life and influence. For more info, click here.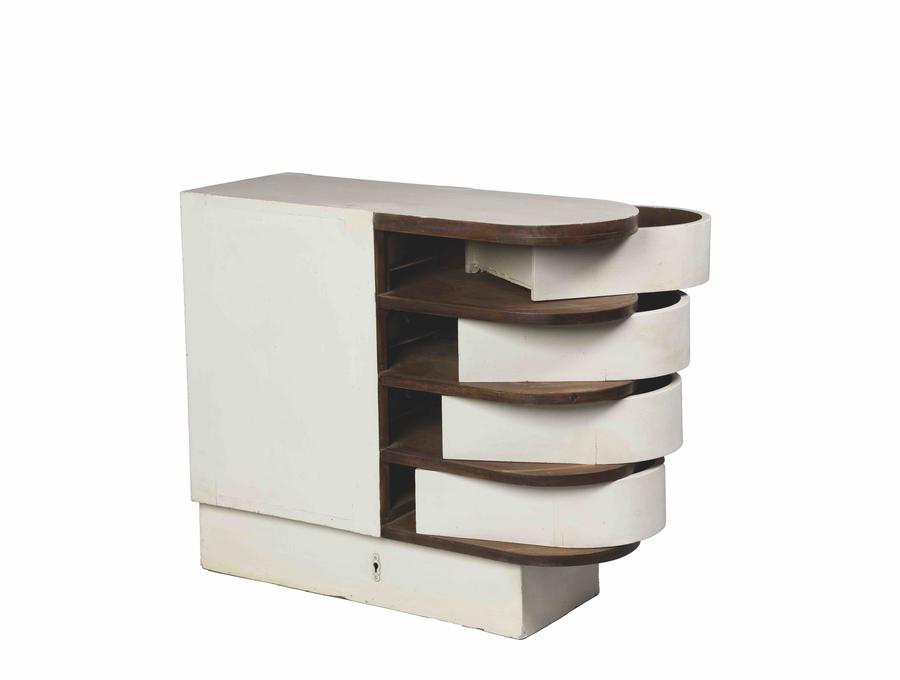 © Centre Pompidou, Mnam-CCI, Dist. RMN-GP: Jean Claude Planchet
'Eileen Gray' at the Bard Graduate Center Gallery
New York, NY
February 29–July 12
Irish architect-designer Eileen Gray (1878-1976) was a visionary in the fields of modern design and architecture, a practicing professional at a time when few women were. This exhibition, curated by Cloé Pitiot, will be the first in the U.S. to celebrate and survey her life's work. For more info, click here.
Homepage image: Alessandra Branca for the Kips Bay Decorator Show House Palm Beach | Sargent Architectural Photography