Across the nation and the world, business restrictions are just beginning to ease, face masks are en route to becoming a fashion statement, and for a single night, Brad Pitt was Dr. Anthony Fauci.
These are indeed strange times—but despite it all, the industry pushes forward. Read on for headlines, launches and events, recommended reading and more.
BUSINESS NEWS
Yesterday, Google began offering free listings to all U.S. retailers to help them adapt to the challenges of the current e-commerce-focused market, reports Furniture Today. With this change, brands will receive free exposure to the millions of people who use Google Shopping—for shoppers, it means more product options from more stores. A little context: Google Shopping has been an integrated part of the company's search engine for nearly two decades (it was initially named Froogle). In that time, it's grown as an alternative to e-commerce giants like Amazon or the websites of traditional retailers like Best Buy and Walmart by letting retailers list their direct website links and allowing customers to comparison shop while searching for products. Social Media Today sees the move as a way for the company to boost its stake as an e-commerce player, reporting that the update has been under development for some time, but Google made the decision to expedite it as a way to assist both consumers and retailers grappling with COVID-19 shutdowns.
Direct-to-consumer bidet companies may be on the cusp of having what The Wall Street Journal has called their "Casper Moment." While add-on bidets are a relatively common feature in bathrooms in other countries, the trend has never taken off in the U.S.—that is, until toilet paper shortages left shelves bare for weeks. However, the TP alternative is undergoing an expedited trend cycle, indicating that its popularity will likely be fleeting, writes the WSJ.
Bed Bath & Beyond was able to bring back several hundred of its furloughed employees this week, as the company has converted 25 percent of its storefront locations into fulfillment centers, reports Furniture Today. The shift comes in response to an increase in online sales—now, customers have the option to pick up their online purchases or elect for a contactless curbside pickup.
Following the Italian government's easing of confinement restrictions on April 26, brands like B&B Italia and Arclinea are reopening their respective plants; as of today, production and operations have resumed with new health and safety protocols in place.
Last week, Condé Nast announced that it would scale back its editorial operations in response to COVID-19. This week, New York Times media columnist Ben Smith poses the question: Will the Vogue empire be able to adapt to the crisis? "The theatrical flourishes and lavish lifestyles of the great media figures of a generation—from [Anna] Wintour to Donald Trump—seem ill suited to the moment. These days, even the most charismatic executives are doing Zoom calls in their sweatpants."
In response to COVID-19, Vox Media is cutting pay and furloughing 9 percent of its employees, reported TechCrunch. In addition to Vox itself, the digital media company also owns Curbed, Eater, The Verge, and as of last year, New York magazine. Hours have been reduced for one percent of employees, as well as tiered salary reductions and a freeze on 401K matching, reports Variety.
LAUNCHES, COLLABORATIONS AND PARTNERSHIPS

Today, Chairish launched its inaugural Spring Market Preview. The event will give over 30 brands—Waterworks, The Lacquer Company, Chaddock, Schumacher, Scalamandré and Kravet, to name a few—a stage to showcase new designs and products, and brings the platform's trade shoppers premier access to more than 4,000 pieces. "[This preview provides] the chance to explore a storefront, buy a product and have it shipped to you ASAP," said Chairish co-founder and president Anna Brockway on a webinar trend presentation.
Sotheby's and Google have partnered to host the "MayDay COVID-19 Charity Auction," an online auction of exclusive opportunities to converse with luminaries in music, politics, science, culture and sports. The event runs from May 1 to 8, and proceeds will benefit the International Rescue Committee's COVID-19 relief efforts. Lots range from a call with French interior designer Jacques Grange to a private video chat with an Apollo 9 astronaut.
Kravet Furniture is expanding its custom options with ICreate, a new online program that will allow designers to create their own furniture with a web-based tool. Pieces range from chests and tables to ottomans and beds, and each category offers a variety of options for base, finish, size, treatment, fabric and specialty hardware. Designers using the platform will receive an automatically generated price quote.
Sherwin-Williams has created the Architect & Designer Support Center, a website to help professionals through this time by providing business resources, educational opportunities, COVID-19 response tips and ongoing inspiration.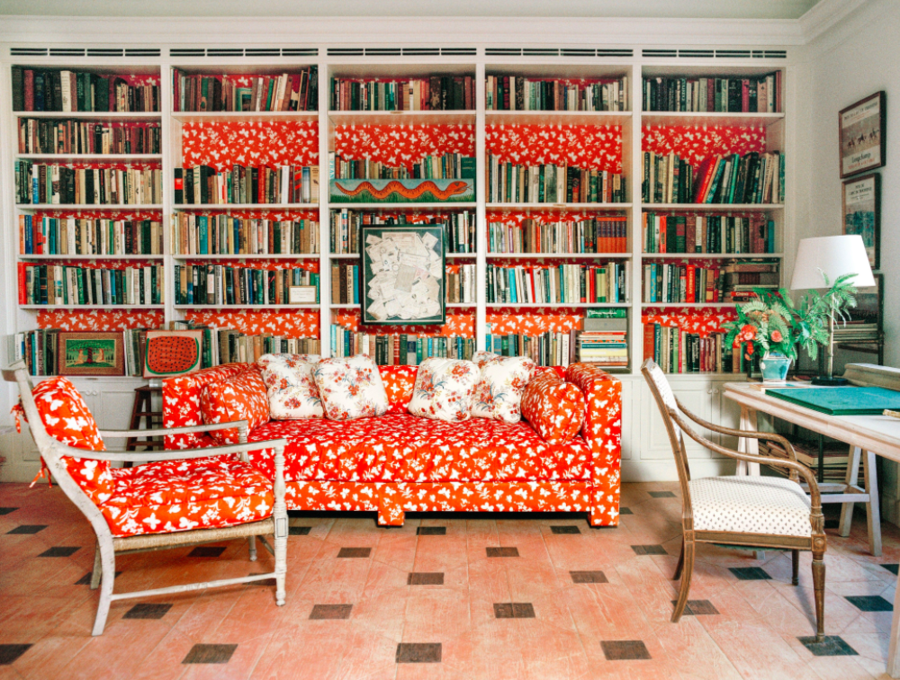 New York–based interior designer Ariel Okin announces a new furniture collaboration with Charlotte, North Carolina–based furniture brand Society Social. The line of spring-inspired designs uses natural materials like wicker, grasscloth and rattan, with a long list of customization options.
New York–based interior designer Josh Greene has officially launched a collection with Dowel Furniture. Simple, streamlined forms and strong geometric shapes give the line a modern sophistication.
Swedish luxury bed manufacturer Hästens has partnered with Canadian interior designer Ferris Rafauli to release a $390,000 luxury mattress called the Grand Vividus. Made of leather, polished wood, suede and brass adornments, the piece weighs over half a ton (1,168.45 pounds, to be exact)—a superlative achievement from a brand designing the world's most expensive beds.
The International Market Centers has launched several new web-based portals to connect buyers and exhibitors. The new platforms—one for each physical location—also serve as a digital resource for trends, industry news and webinars.
RECOMMENDED READING
For some, these weeks of quarantine have had a silver lining—more than a few have expressed that they finally have time to develop their creative ideas, whether it's an e-commerce platform or a wild design concept. London-based fashion designer Rejina Pyo tells the Financial Times that learning to work from home has been a welcome challenge: "It's perhaps forced the team to really think through their designs so they are able to communicate them in different ways," she says.
Last week, Ikea's beloved meatball recipe was released on Twitter. Step-by-step cooking instructions were published in what looks like the company's distinctive furniture assembly card. Insider quotes Ikea country food manager Lorena Lourido: "We know that some people might be missing our meatballs, which is why we've released an at-home alternative which, using easily accessible ingredients, will help those looking for some inspiration in the kitchen."
CUE THE APPLAUSE
Ceramics of Italy announces its 2020 Tile Competition winners, along with its first-ever People's Choice Award. Among the winning firms: the Commercial category went to Ruscio Studio in Winnipeg, Canada; the Residential category was won by Bolivar Arquitectos in Monterrey, Mexico; the Institutional category went to Perkins and Will in New York; and the Student category was won by Carolina Cardona, Gabriela Mesquita, Rachael Cowan and Mariapia Sierra from Florida International University. The People's Choice Award went to the Portland, Oregon–based firm Vida Design.
Sanitary ware and bathroom furniture brand Duravit has been awarded both the iF Design Award 2020 and the "Best of the Best" Red Dot Award for its 2019 ceramic collection Viu/XViu.
Homepage image: A living room featuring pieces from Ariel Okin's collection with Society Social | Loren Barham