Despite these uncertain times, industry players are making moves. Read on for the latest hires in design, manufacturing, media and more.
MEDIA & PR
Following a broad sweep of furloughs at Vox Media group, Kelsey Keith announced on Twitter that on May 15 she will be stepping down from her position as editor in chief at Curbed—a post she'd held for the past five years. "Working with this team has been the highlight of my career," she wrote on Twitter. "I truly believe we've changed the conversation around homes and cities, architecture and urbanism, in profound ways." She will continue to work with Vox Media, consulting on special projects for Curbed and staying on as executive producer of the podcast "Nice Try!"
DESIGN & ARCHITECTURE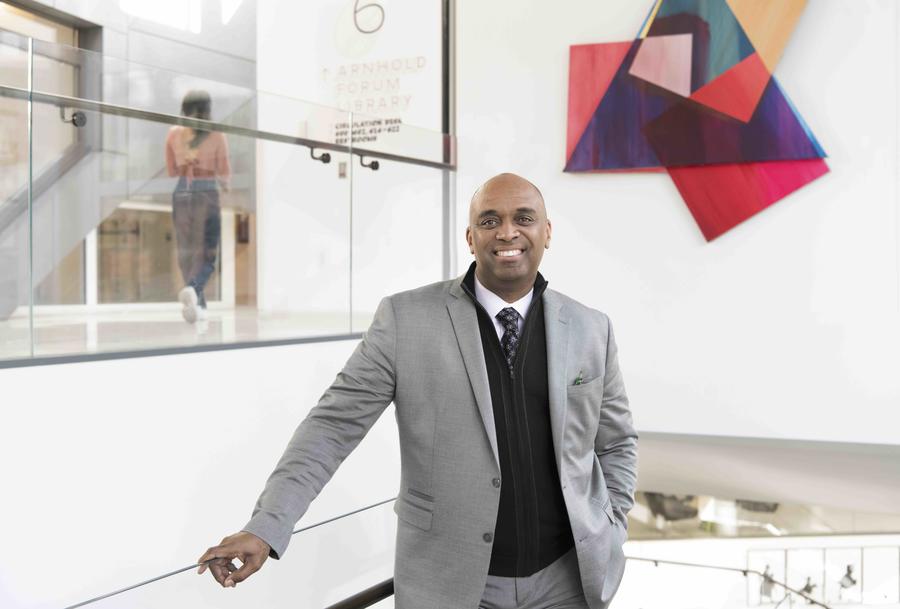 The New School welcomes its ninth president, Dwight A. McBride, who was most recently provost and executive vice president for academic affairs at Emory University. An accomplished scholar and author, he also joins the faculty as a professor. "I am honored and excited to join The New School's extraordinary community of scholars, artists, designers and thought leaders," McBride said in a statement. "One of my immediate goals is to bring the university community together during this difficult time and signal our primary commitment to our talented and dedicated students."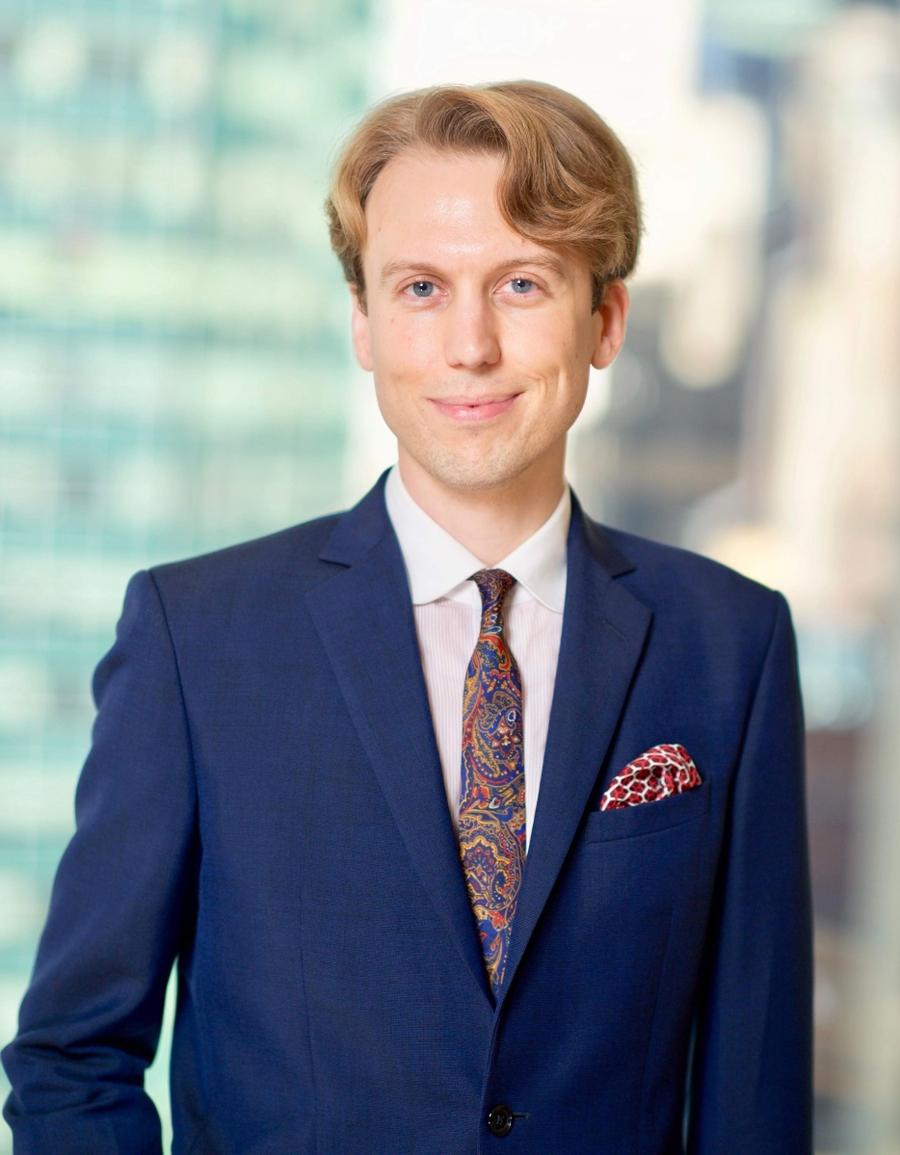 Courtesy of the Sir John Soane's Museum Foundation
Sir John Soane's Museum Foundation, the New York–based organization that supports the London architecture museum, welcomes Michael Diaz-Griffith as its new executive director. Previously, Diaz-Griffith was associate executive director of The Winter Show, as well as a consultant for arts and nonprofit organizations.
Champalimaud Design has brought on two new principal designers: Matoula Karagiannis and Kajsa Krause. Karagiannis has held a number of roles across the company in Montreal, Los Angeles and New York and returns to Champalimaud with 20 years of hospitality and lifestyle design experience. Krause, too, brings over 20 years of design expertise to her new position, including co-founding New York interior design firm Krause Sawyer.
Montclair, New Jersey–based firm Birgitte Pearce Design welcomes Shannon Slattery as its new senior designer. After designing at Clodagh Design, Slattery spent three years growing the New York firm Charles & Co. "These are challenging times for all of us, but it was also the right time for BPD to staff for our next chapter," says principal and founder Birgitte Mann Pearce.
The Baltimore, Maryland–based firm Patrick Sutton has named David Gorman as senior design associate. Gorman brings 13 years of experience as design director at Fox-Nahem Associates, before which he worked for Jeffrey Bilhuber.
The architecture, planning and design firm CallisonRTKL has appointed Ashraf M. Fahmy as chief financial officer in its Washington, D.C., office. For nearly three decades, Ashraf has worked at top global engineering and construction firms, most recently as Atlanta-based CHA Inc.'s senior vice president of finance.
Houston design firm Laura U has rebranded to Laura U Design Collective, offering residential, interior, renovation and new construction design services. The company also welcomes a new director of residential building design: Gina Brown, who brings 14 years of experience at the local firm Newberry Architecture.
MANUFACTURING & RETAIL
Wayfair announced Jim Miller as its official chief technology officer, making permanent a role he has held on an interim basis since August 2019. As CTO, Miller will continue to provide strategic direction and leadership for the rapid scaling of Wayfair's technology operations.
Big changes are afoot at Casper: The D2C bed-in-a-box company has named Lisa Pillette as its new chief marketing officer. Pillete has over 20 years' experience in the retail marketing space, having worked with brands like Lacoste, HSN and Ralph Lauren. Also at Casper, company CFO and COO Greg Macfarlane is leaving the retailer "in order to assume a senior executive role outside of the sleep industry," according to a company statement.
Food52 has hired Claire Chambers as its new chief commercial officer. Chambers will oversee commercial operations, managing commerce, the company's house brand Five Two, retail, digital marketing, advertising, partnerships and customer care. She comes from her previous post as the vice president and general manager of home at Walmart's e-commerce division.
After three years serving as the VP of marketing at One Kings Lane, Michael Krueger has announced that he will be moving out west to work at Alto Pharmacy, a San Francisco–based company that has re-imagined the conventional pharmacy model by providing exceptional care to its patients.
Beginning on May 11, Walmart will welcome William White as its new chief of marketing. Since 2013, White held the position of senior VP of marketing at Target, with prior roles at Coca-Cola, reports CNBC.
International Market Centers' digital innovation initiative, IMC_di, announces its second wave of new hires for sales, development, implementation, marketing and customer success. Teddy Pekalski has been named sales director, and 17 new staff members have been brought aboard, totaling more than 30 new hires since IMC_di launched in January 2020.
Georgie Tipper has been named account manager at Savannah, Georgia–based Circa Lighting's New York showroom. She brings nearly a decade of industry experience, including stints at Bunny Williams Inc., Kemble Interiors and Blair Harris Interior Design (not to mention co-founding two firms).
Swiss design company Vitra has named Allyn Davis as its new vice president of home partners. Davis comes to the position from her previous role as the COO at Kasthall USA, the North American branch of the historic Swedish rug manufacturer.
Vitra also welcomes Robert Wolf as head of marketing. An alum of Danish design brand Georg Jensen, Wolf will lead marketing efforts for both Vitra and its furniture subsidiary Artek in the North American market.
Homepage image: Unsplash