Though Food52 has been growing for a decade, last year was something of a debut for the unique commerce-and-content hybrid. The site, founded as a collaborative recipe blog by former food writers Merrill Stubbs and Amanda Hesser, became a hot media property when The Chernin Group acquired a majority share in September for $83 million, flooding the business with cash and signifying to the rest of the world what a dedicated fanbase had long known: Food52 is the real deal. Having firmly planted their flag in the kitchen, Stubbs and Hesser are now making a concerted effort to grow their presence in the other rooms of the house. The brand launched a new Instagram account last week, @Home52, that has already grown to more than 11,000 followers—a prelude to a more robust offering of shelter content (and commerce, naturally) that will be rolling out in the months ahead.
Shelter is not a completely new category for Food52—the site has been publishing home content for a few years. The original decision to get into the home world, Hesser tells Business of Home, was a mirror-flip of the "start with community and content, carefully grow commerce" approach that grew the parent brand. Instead, it began at the cash register. Back in 2013, when Food52 began building its drop-ship marketplace, Stubbs and Hesser scored a hit with their first home product: a wreath from Creekside Farms. Its success was part of an early recognition that the site's readers trusted its authority outside of recipes and kitchen tools. Bedding, bath, lighting and organization soon followed—and then articles to match.
"As these categories started picking up momentum, it made us realize that people trust us and we should probably be bringing them relevant content," says Hesser. "It's something we'd [always] hoped to move towards, but it really was our shop sales that were the impetus for us to get going."
Food52's approach has always been to highlight the work of home cooks, and to carefully balance the attainable with the aspirational. That strategy has carried over to its home content—the first episode of a new video series is an explainer on crafting homemade scented candles, and some of the site's most popular pieces of shelter coverage to date have had a DIY slant ("The French Grandma's Trick to Keeping Fruit Flies Away" and "A Simple Way To Make Your Towels Feel New Again").
The focus on an audience that likes to try things for themselves will continue. However, as the site broadens its home coverage, Hesser is hopeful that Home52 can break down some of the traditional economic divisions that exist in shelter media. "If you look at a lot of home coverage, it's very divided from an economic standpoint," she says. "There's the ADs of the world, that are for people who are wealthy and well-known, and then there's the pecking order of the other shelter magazines, which are really fantastic but they tend to tailor their content toward a very particular slice of the socioeconomic spectrum. And then there are publications that are much more focused on DIY and ways to make your home and space great on a budget. We felt, Why does it have to be divided in this class system?"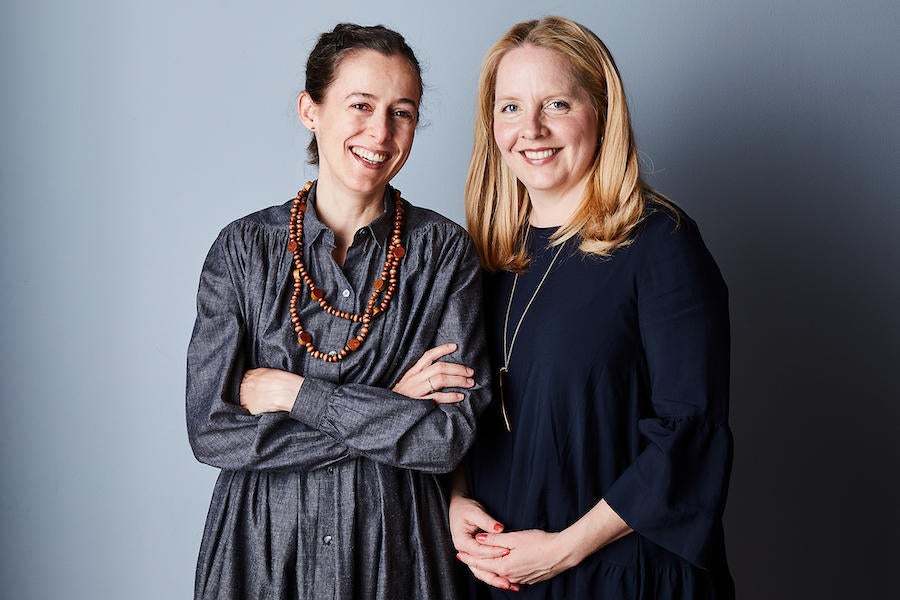 Then of course, there's the commerce angle. Much of the site's revenue currently comes from its own house brand, Five Two, and drop-ship sales from its marketplace. As Home52 grows, Hesser says, it will open up the opportunity to bring in revenue via affiliate links. "What we sell in our shop tends to be on the smaller scale," she says. "We do have some furniture, but it's pretty limited. Until we start to carry larger furnishings, being able to link to furnishings that we think are great—including them as part of our coverage and acting as a resource, that's a great opportunity for us in affiliate sales."
Over time, if those sales do well, will some of the furnishings start to migrate to the marketplace—and will Food52 eventually debut a furniture line? Maybe, Hesser says. "We tend to dip our toes in and test before deciding. We need to know that's what people want from us, or do they want us just curating the world of furniture?"
One thing's for sure: Food52 will be conducting those tests (and others) at pace. The Chernin Group investment, Hesser says, is allowing the brand to do more, faster. "It was a moment of validation and possibility for us," she says. "[Before,] we were very disciplined about what we spent our time on—there were very few things that made our key priority list. With more cash on hand, we're able to pursue some of those things that we've really been excited to do."
Homepage photo: James Ransom/Food52