Admit it: You've got entrepreneur fever. You've always had a great idea for a business kicking around in the back of your head, maybe something that could transform the industry, or at least turn a tidy profit—if only you had the money to get it off the ground. Before you start playing chicken with your credit limit, check out the list below. We took a look at the various ways design world entrepreneurs are getting funded, how they work and what to watch out for.
Bootstrapping
Ahhh, "bootstrapping," that catchall euphemism for "doing it yourself." Most businesses go through a bootstrapping phase in their early days, and some never leave it. Though cobbling together a company out of spare time and dollars is stressful, it inspires a kind of creativity that often eludes cash-rich enterprises. Former food writers Amanda Hesser and Merrill Stubbs launched their now crazy-popular site Food52 using the advance from a contract to write a cookbook. Rachel Cohen of tabletop startup Snowe hosted a pop-up showroom—in her own apartment. Though going it alone is difficult, it's the only surefire way to maintain control of your idea. If you do it all, you own it all.
The hard part: Everything. But especially the speed—bootstrapping tends to be slow going.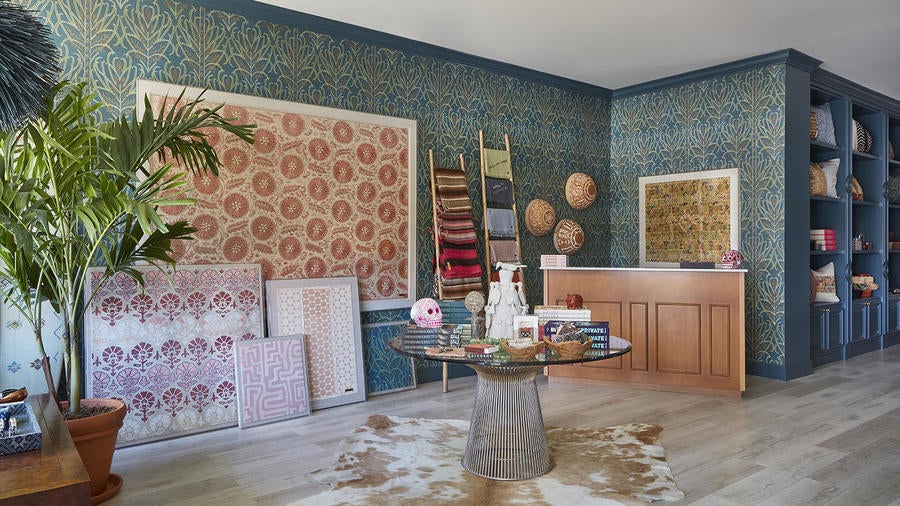 Friends & Family
Once investors write a check, they can quickly become an entrepreneur's worst nightmare, demanding faster progress, bigger returns and increasingly frequent updates. But what if your investors loved you? Reaching out to a small circle of friends, family and professional connections for an initial fundraise can be a great way to get a business going. For one, there's no bureaucracy to navigate. For another, such investors tend to adopt a long-term view. Christina Bryant, founder of globally minded home brand St. Frank, speaks highly of her early friends-and-family fundraise. "It allowed me to be backed by incredibly supportive investors with more patient capital," she says. An added bonus: Once they have some skin in the game, "friendvestors" tend to turn into cheerleaders. "Our friends-and-family investors are true brand ambassadors. They have proven to be a tribe that roots for us through thick and thin," says Bryant.
The hard part: The relationships can get tricky, and, of course, how much you can raise depends on your network. Another important consideration is simply time. "Raising [money from] friends and family just takes longer—and the longer you spend fundraising, the more time you spend away from the core business," says Bryant. "Typically these are smaller checks, so you need a lot more people to say yes."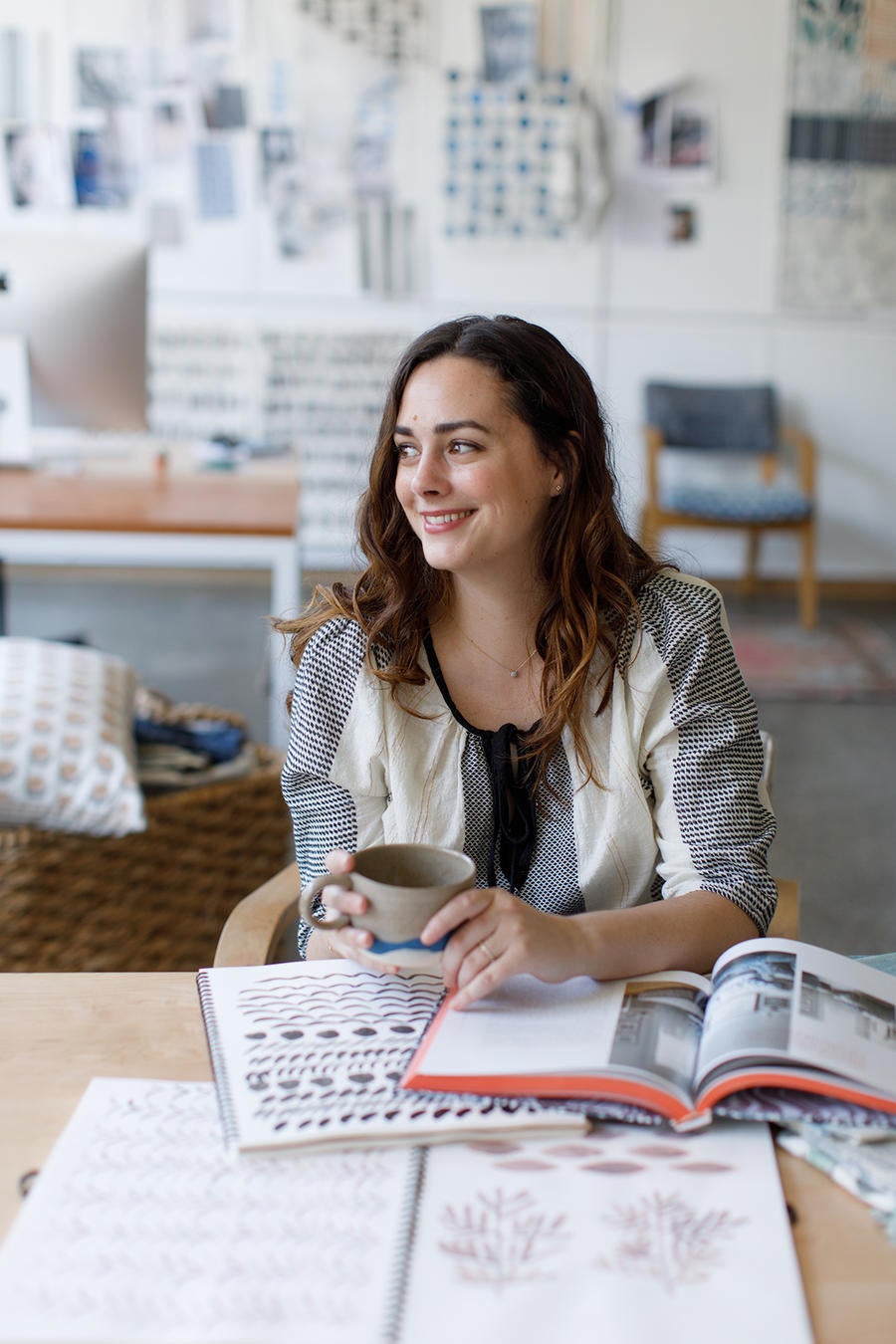 Small-Business Loans
In an age when venture capital millions seem to be handed out like Halloween candy, a straightforward bank loan can almost feel old-fashioned. However, borrowing from a financial institution remains a reliable option for thousands of businesses and entrepreneurs. The appeal is the same as it has always been: clear terms, stability and a lender that stays at arm's length. Textile designer Rebecca Atwood used a bank loan to finance a move into her first stand-alone showroom in New York, and found the process to be a win. "I was able to obtain the funding I needed to grow the business without taking on any pressure from outside forces," she says. "The loan payments were reasonable and within my budget. It seemed like an easy choice."
The hard part: Though banks, unlike investors, aren't likely to email late-night critiques of a new marketing campaign, they have ironclad expectations about getting paid back. As such, some business loans require a personal guarantee. Also, there's no shortage of red tape to cut through. "It's important to have someone who can guide you through the process if you haven't done it before," advises Atwood. "Either a good banker, accountant or bookkeeper."
Venture Capital
Really big ideas, especially those powered by the global scale of the internet, require a serious injection of cash to get going, and fast. That's where venture capital funds come in. Starting a tabletop collection? Next. Starting a direct-to-consumer tabletop brand that will leverage economies of scale to disrupt the space? You have their attention, and potentially their money. Though VC funding is commonly associated with tech, in recent years the model has come for the home. Among a growing list of design or design-adjacent companies that have gone this route: Parachute, Brooklinen, Modsy, Havenly, Feather, Fernish and 1stdibs (alongside ignominious crash-and-burn cases like Laurel & Wolf and Homepolish). For The Inside co-founder and COO Britt Bunn, VC funding was a way to accelerate growth, with a side benefit of tapping into a broader support network, including partners to help with hiring or reviewing vendor opportunities.
The hard part: It's difficult to get funded in the first place, and once you're in, venture capital is a high-intensity proposition. Even if you manage to avoid a catastrophic nosedive, get ready for some serious recalibration to your work-life balance. Also prepare to be judged by Silicon Valley, not High Point, standards. "It's important to us to balance growth with profitability within a model that can often assume success is merely raising another round of capital," says Bunn.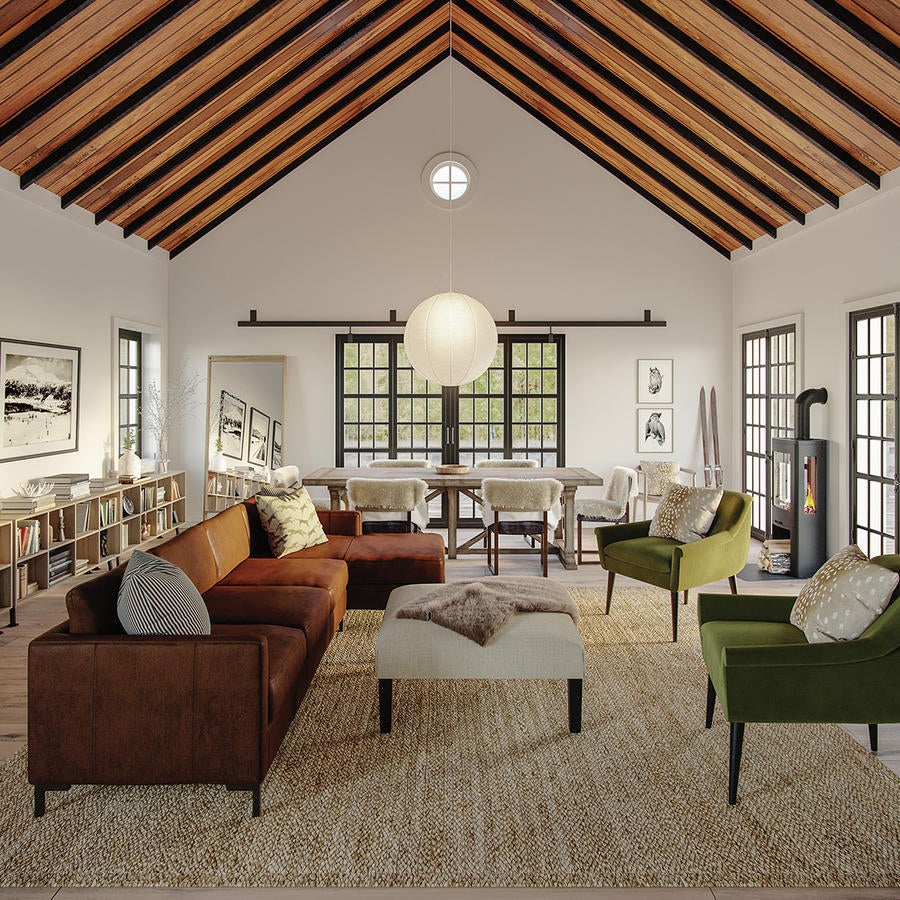 Crowdfunding
The phenomenon is only 10 years old, but crowdfunding—soliciting small online payments toward a larger funding goal—has already become a robust ecosystem. There are campaigns that finance independent films, help patients with punishing medical bills, and enable comedic stunts like a 2014 campaign in which a prankster raised $55,000 to support the making of a potato salad. Generally speaking, crowdfunding is seen as a way to launch creative endeavors and finance clever gadgets. Unsurprisingly then, it's not always the first place people look to start a high-end fabric line—but crowdfunding has worked for design world entrepreneurs. In 2014, Detroit-based furniture startup Floyd launched with a Kickstarter campaign, setting an initial goal to raise $18,000 to develop sets of four steel legs that could turn any flat surface into a coffee table. They ended up receiving more than $250,000 in pre-orders. "Not only was it an effective way to ensure there was a market fit ahead of investing in inventory, but also the platform requires that you really synthesize how you communicate your product," says Floyd co-founder and CEO Kyle Hoff. 
The hard part: Crowdfunding works best for hooky concepts with a compelling story—not every great idea makes for a great Kickstarter. Also, getting a project funded is exhilarating, but it sets off a punishing timeline to deliver for your backers. "The process became a bootcamp in our communication with customers," says Hoff.
Homepage photo: Snowe's showroom, The Whitespace | Courtesy of Snowe