Summer is wedding season, but summer's over. This autumn, it's media companies that are getting married.
Toward the end of September, New York magazine was purchased by online conglomerate Vox Media—a merger of old and new valued at a reported $105 million. A week later, Vice Media snapped up the millennial-friendly fashion website Refinery29 for an all-stock deal valued at $300 million. Amid these mega mergers, The Chernin Group (TCG)'s purchase of a majority stake in the website Food52 may have flown slightly under the radar—but of the big media moves this season, it may say the most about where the space is headed.
Food52, founded in 2009 by veteran food writers Amanda Hesser and Merrill Stubbs, began as an online source for recipes. Over the past 10 years, it's become something more—a category-defying platform that publishes articles, recipes and, crucially, sells a wide range of cookware and home products to readers. That blend of content and commerce has helped the brand grow from two employees to 84, and made it an object of admiration and envy among publishing executives (more than one have told Business of Home that they're modeling their strategy on Food52). The Chernin Group, whose other investments include Headspace and Barstool Sports, paid $83 million for their stake.
Mergers and acquisitions are negotiated behind closed doors, and it can be difficult to know what to think of numbers that get tossed around. However, there's no overlooking a simple fact: Over the course of a decade, Hesser and Stubbs had transformed a recipe blog into a genre-bending media property valued in the same ballpark as New York magazine. How?
Weird walls
Like many food sites, on any given day, Food52 publishes mouthwatering recipes and clever articles. (A recent example: "How To Cook a Whole Head of Cauliflower in Five Minutes.") What has set it apart from its competitors is how seamlessly it blends that content with a thriving marketplace.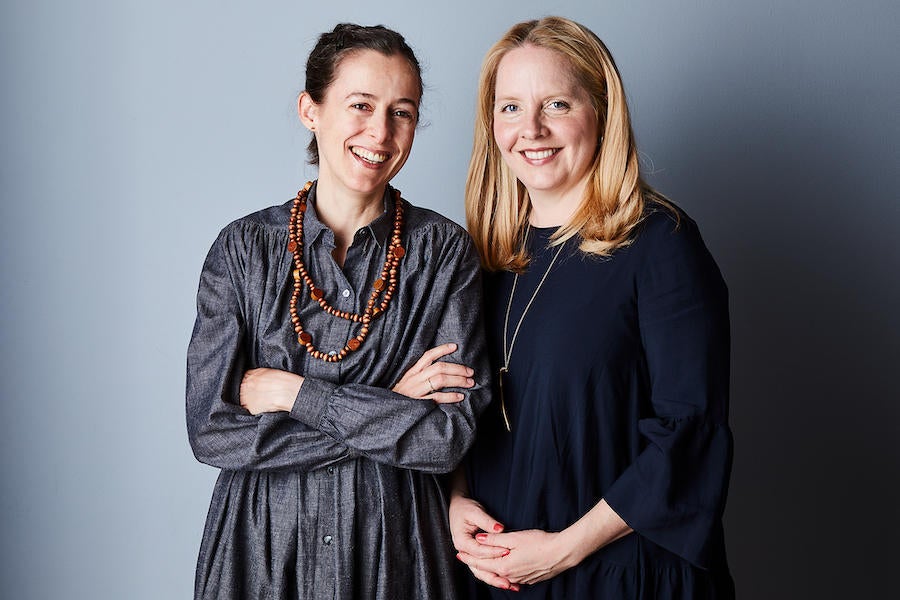 Take the five-minute cauliflower. If readers find themselves intrigued by the stoneware plate featured in the pictures accompanying the recipe, they can click a link at the bottom of the page to buy (it's made by Food52's house brand, Five Two). Likewise, shoppers who come to the site purely to browse dinnerware will find themselves tempted by links to appetizing recipes. Users pass back and forth pleasantly between activities without any palpable sense of border crossing—you're cooking, you're reading, you're shopping, and it's all happening in the same place.
The marriage of content and commerce is a buzzy concept—observers might be forgiven for thinking that Food52 was dreamt up by a pair of Tesla-driving programmers. It wasn't. Stubbs and Hesser came from the world of food and traditional media—both were longtime writers for The New York Times, about as traditional as it gets.
Historically, publishing has operated with a metaphorical "wall" between sales and editorial. The two teams aren't supposed to influence each other—you shouldn't, say, write a good review of a toaster, then sell it to the reader. The wall exists to preserve journalistic integrity and objectivity, and often it's there for good reason. But when Stubbs and Hesser were planning the earliest version of Food52 in 2008, they noticed that the wall was getting in the way.
"We felt like there was this huge pain point where you had to go to a million different places to get what you needed," says Stubbs. "You got your recipes from a media site, and god forbid they recommended a specific Dutch oven to cook your beef bourguignon—you had to go to Williams-Sonoma to find a pot to make that dish; if you wanted to have a dinner party, you might have to go somewhere else to get the tableware and serveware; and we felt like that wasn't how people think."
"In fact, I think you could flip it," she adds. "A big reason that we wanted to create this brand, this comprehensive 360-degree resource for people, was because we started to feel that the wall was weird."
The observation was prescient. Over the last 10 years, as traditional advertising revenue has declined, editorial outlets have been exploring new ways to make money—often by writing a good review of a toaster, then selling it to readers. Even The New York Times now publishes (clearly marked) paid stories. There's an industry-wide push to more closely marry content and commerce.
However, many editorial outlets do so through gritted teeth. One of Hesser and Stubbs's earliest insights was to realize that, in the world of food, the wall wasn't a venerable tradition to occasionally sneak around—it was something to cheerfully demolish.
"Everything sold"
Despite their early thesis, it wasn't until 2013 that Hesser and Stubbs set up a formal shop on Food52. In the beginning, they focused on creating a compelling destination and, crucially, a community. For that, the co-founders adopted another key early strategy: Put their readers to work. Rather than simply opening up a message board, Stubbs and Hesser asked Food52's audience to submit recipes, which they then published.
Such invitations had two benefits. For one, they populated the site with content. Just as important, however, they created a community of engaged readers—Stubbs and Hesser had realized that an audience working collectively on a project was a happy audience. Compared to open, undirected forums, which often devolve into sniping and trolling, Food52's users tended to chat happily about vanilla extract and kitchen hacks.
The site quickly became a destination for the kitchen-obsessed. The timing was fortuitous, as Food52's development has coincided with a growing cultural interest in food, fueled by the rise of social media. And of course, it benefited from Stubbs and Hesser's traditional media bona fides too—they knew good content.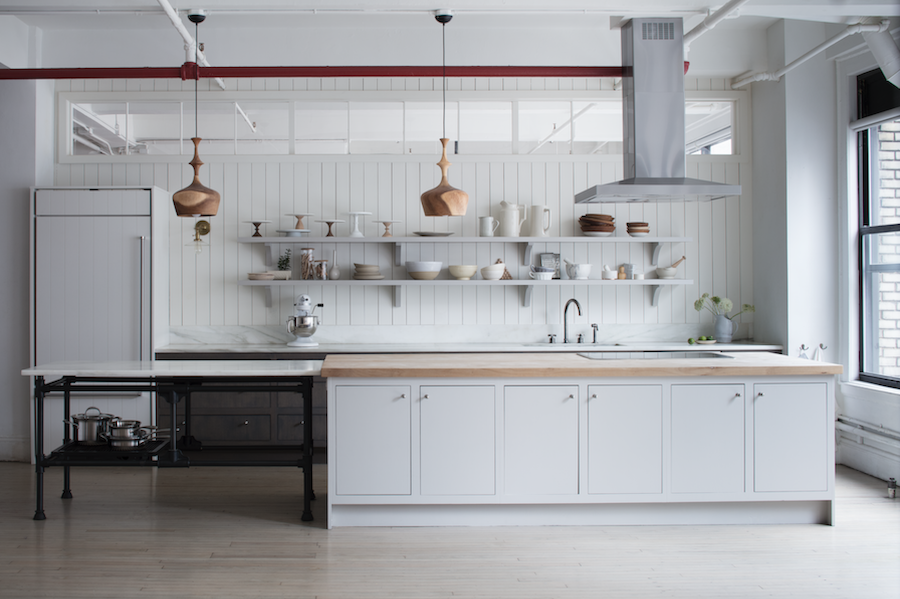 "We understood coming from traditional media that the most powerful thing you can do is develop that deep emotional connection and loyalty of readers," says Hesser. "You do that by providing them with amazing content that's really high quality, listening to them and being in conversation with them. If we could build that bond, we knew we would be onto something, and then you can go in a lot of different directions. You can write about other topics, you can sell them things … there's a million directions you can go."
Still, Hesser and Stubbs's first venture into sales was a calculated toe-dip—the addition of affiliate links, through which the site would take a tiny cut of the proceeds if a reader clicked on a link to Amazon and bought an item.
Then, in the early 2010s, while email-based flash sales like Groupon were dominating the conversation about selling online, Stubbs and Hesser tried the technique. Using third-party software, they tested what their audience might be interested in buying directly through Food52, deliberately choosing a wide range of goods and price points, from cookware to food-focused trips to tins of imported sardines. The results were shocking.
"Everything sold," says Stubbs. "The trip sold out within a day, and then we sold so many tins of sardines, we couldn't believe it. It really was anything that we tried."
Stubbs and Hesser had assumed that when they began selling products, they'd quickly get a sense of the boundaries that fenced off their corner of the internet—their readers might follow them to a certain price point, but not beyond, or that they might buy cookware but nothing else. The co-founders discovered the opposite: They were standing in a giant field, and their audience would follow them more or less wherever they wanted to go.
The 11th Question
When a company creates a marketplace online, harsh reality can set in quickly. The flatness of the internet makes it incredibly easy to shop around. Competitors often find themselves scrapping it out in a race to the bottom, leading to razor-thin margins—and Amazon tends to win in the end anyway.
Food52 has been remarkably successful at pushing back on these market forces. Partially because Hesser and Stubbs created a site that deeply engages its audience, readers tend not to stray while shopping. The site has also been adept at creating exclusive partnerships with brands—according to a representative, nearly half of the 3,000 products sold through Food52 can't be bought anywhere else, so customers couldn't shop around even if they wanted to.
However, even with a thriving marketplace, the margins are tight, and many companies quickly jump to the next step: from selling other people's stuff to making your own. Hesser and Stubbs, on the other hand, didn't start until 2018.
Some of the hesitation, Stubbs says, was due to a natural cautiousness, and a desire to get it right. Also, Food52, nominally a media company, didn't have a fine-tuned process to design products. The solution ended up neatly addressing another problem—Hesser and Stubbs had been looking for ways to more directly engage their readers with the site's shop. Why not just ask them flat out what they wanted in a new product?
The company invited readers to fill out a survey on what they'd like to see from their ideal cutting board. The first 10 questions were all multiple choice, targeted at specific aspects of the design—size, materials, price point. Food52, Stubbs says, was drawing on data it had gleaned from selling other brands' products, and feedback to the survey largely conformed to what it was seeing in those numbers.
The 11th survey question was a blank field inviting readers to write in whatever they wanted. Of the 10,000 respondents, 5,000 chose to answer, offering Food52 some of the most impactful suggestions—like the desire for the board to be multifunctional and the necessity of a deep juice groove, both of which ended up in the final design.
Asking customers directly for feedback on the internet can be a minefield—just ask the British government agency that staged an online poll to name a new research boat, and ended up with "Boaty McBoatface." However, if you're asking a community that's already bought in, it can be a goldmine.
From survey to sales
Drawing on the success of the cutting board survey, Stubbs and Hesser continued to seek out reader input as they built up from one product to a full collection. Five Two launched last year and now features everything from aprons—with built-in potholders, another reader suggestion—to stoneware, mixing bowls, kitchen towels and wool dryer balls. (If you look closely at the picture at the top of this article, you'll get a sneak peek at Food52's next drop—knives, hitting the market in a few days.)
Creating a line, of course, can't be done entirely by survey, and the company still relies on many elements of the traditional product design process. ("We're data-guided, not data-driven," says Stubbs.) And occasionally, the team colors outside the lines of what its audience asks for. A recent survey on saucepans reported that Food52 readers wanted nonstick options—easy to use, but notoriously short-lived. The product team settled on a compromise: They'd produce both nonstick and stainless steel options.
However, for the most part, Stubbs says, the data doesn't lie—customers say what they want, and then they tend to buy it.
The numbers back up her point. Within the short window of a year, Five Two has become Food52's most profitable brand, and its biggest seller by volume. It's also become the leading brand in first-time orders, suggesting that customers often come to Food52 through Five Two, not the other way around. The numbers also back up Stubbs and Hesser's early thesis, that people not only will buy from them, but they want to. Currently, 75 percent of Food52's revenue comes from its shop.
The trust factor
Underpinning the success of Food52's model is the emotional connection and conversation that Stubbs and Hesser have fostered with their audience from the start. The company says it reaches 16 million users across all platforms—a huge number, but not stratospherically beyond its bigger competitors. However, Stubbs says that the brand's engagement numbers on social media are three to four times higher than their closest competitors and, impressively, paid marketing only accounts for 5 percent of its commerce revenue. In an age when many companies spend thousands of dollars to acquire one customer, Food52 has them knocking on the door.
Interestingly, when asked if there was a moment when the brand's reputation was in jeopardy, Stubbs pointed not to a specific product or article gone wrong, but to a Christmas story. Last year, the site was inundated with holiday orders, far beyond expectations. It's a "good problem" for any business, but it created an internal panic.
"Usually our response time is really amazing—we get back to people in a few hours—and that was compromised, because of the sheer volume and people were, understandably, getting really upset," says Stubbs. "We realized that this is where we were going to lose people, because they were losing faith. In that moment, it was an all-hands-on-deck situation; we had people all across the company jumping in to answer questions and handle issues—it's that important."
All companies want to be responsive to customers and communicate quickly. But many rely on a great product to smooth over the reality that they can't always get back to every email right away. But in Food52's case—where the brand and the trust it engenders has been the core asset—a hyper-focus on connecting directly with readers is paramount. It's a differentiator that has been there from the beginning, even when you start poking around with a magnifying glass.
In the vast, confusing wilderness of the internet, the strongest bond often comes from feeling like there's a real person behind a brand who's got your back.
A small example: In 2012, Hesser wrote an article titled "Renovating the Food52 Kitchen" about a remodel in her Brooklyn Heights apartment. The piece includes a step-by-step look at the process of updating a kitchen on a tight budget, as well as some affiliate links. It's a lovely and honest article, but not radically different from what you might find on another well-produced food site.
The comments section, however, shows the distinction. As readers asked for details on various aspects of her remodel, Hesser took the time to respond with thoughtful answers—well into 2015. Three years after posting the story, she was still coming back to hook a reader up with the stoneworking contractor she had used for her kitchen countertop.
The success of Food52 has demonstrated that, in the internet age, trust between a site and its audience doesn't have to come from a wall between editorial content and ads. Nor does it come from releasing a perfect product every time, or from having the most cutting-edge branding. In the vast, confusing wilderness of the internet, the strongest bond often comes from feeling like there's a real person behind a brand who's got your back. It's a feeling that Food52 has consistently instilled in its readers, comment by comment.
Opportunities & Risks
In Food52's early years, post-recession blues and a turbulent media landscape forced the brand to bootstrap. Over the years, it has raised $13 million—not a tiny amount, but one that pales in comparison to the gargantuan tech investments tossed around over the past decade. The site is not profitable, but growth projections are promising—Food52 says that it made $30 million in revenue last year and is projected to make $40 million in 2019.
Going it (mostly) alone has enabled Hesser and Stubbs to go at their own pace, but it has also put a cap on their ability to scale up rapidly. Currently, the site employs 84 and does very minimal direct marketing—it was only this year that Food52 started advertising on the New York City subway and in occasional podcast spots.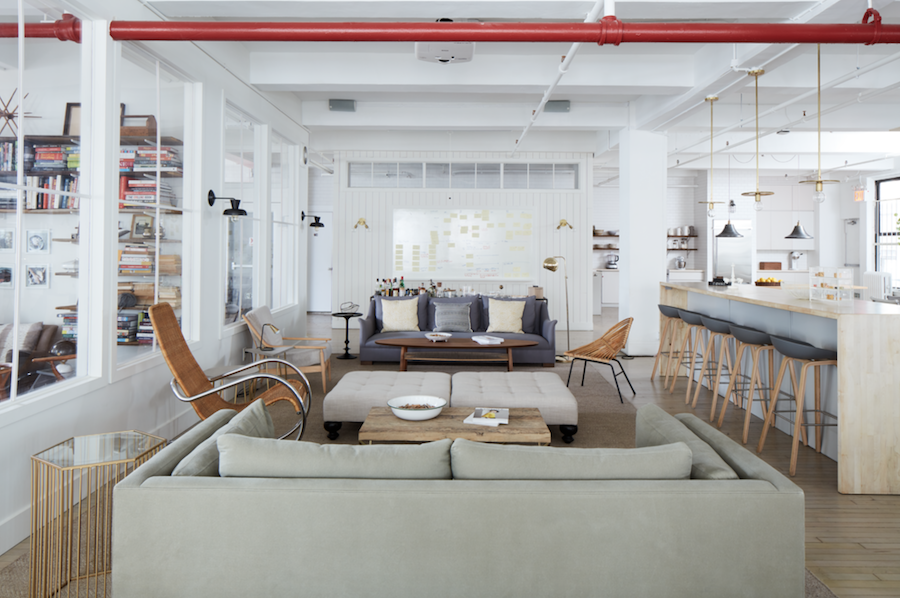 The co-founders are hoping the influx of cash from the TCG investment will allow Food52 to supercharge its growth. Stubbs says expanding Five Two is a top priority, and that the company is looking at opening up a physical location to center its efforts. They'll also make a round of hires and a marketing push—don't be surprised if you see Food52 popping up on the subway more often.
There is a risk that as Food52 starts rocket-fueling its product line, the magic formula of content and commerce they've developed will start to get wonky. It's a risk that Stubbs acknowledges. "There will always be people who joined Food52 in the beginning [that] just want us to stay the way we were. They want the old Food52," she says. "That's fine, we understand that completely and we want to make sure those people can get all the things they've always loved to get from Food52. And those people are probably not going to ever shop from us, and that's fine, and there may be some element of skepticism in terms of the fact that we're selling product. But there clearly is a very large audience who comes to us for shopping as well as reading, or just for shopping."
Her point gets back to Stubbs and Hesser's original concept for the site. It's a misnomer to think of Food52 as a media site that sells things, or a store that publishes articles. Because there are many different points of access (emails, social media, direct traffic, the list goes on), there are also many different kinds of readers—each with their own set of expectations, and you can't accommodate all of them with just a shop or a blog. You need something new, purpose-built to the internet: Call it a brand, call it a platform, call it whatever, but if Food52's success is any indication, it's the future.
For those thinking that there's a fantastic opportunity to replicate what Food52 has done for the kitchen in every other room of the house, it's probably already too late. A few years back, the site added a vibey wreath from Creekside Farms to its shop. It was a huge hit. Since then, Stubbs and Hesser have been adding bath products, bedding, lighting and decor. Now? Food52 is making a major push for the rest of the house.
"Home makes up 30 percent of our overall commerce revenue," says Stubbs. "It's our fastest-growing category, year over year."