It's Tuesday, the best day of the week—at least, for the BOH news desk. In our weekly digest, find a roundup of need-to-know (and nice-to-know) news.
BUSINESS NEWS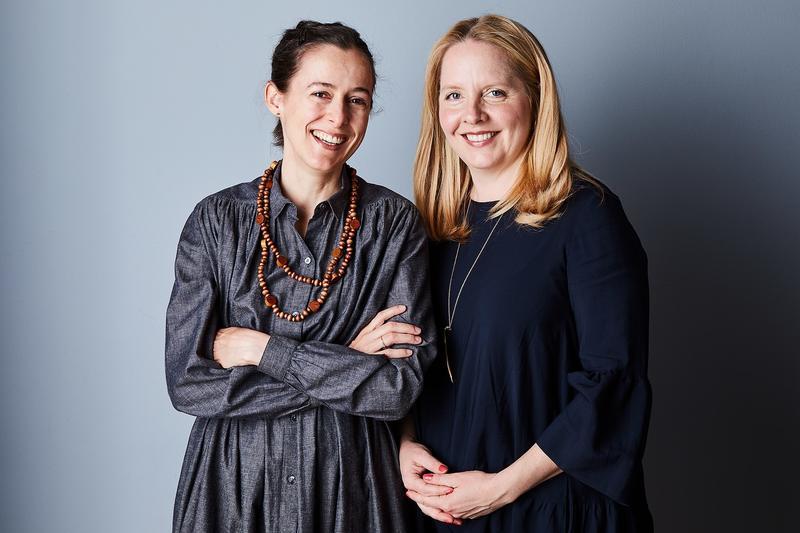 Rocky Luten, courtesy of Food52
Food52 has a new owner. Media investment and production company Chernin Group will buy an $83 million majority stake in the e-commerce media platform, reported Vox. Co-founded by former New York Times food columnist Amanda Hesser, the brand built a strong audience with media content before pivoting into e-commerce with crowdsourced collections of cookware. The new deal values Food52 at over $100 million.
Samson Holding—the Chinese parent company of furniture brands including Baker Interiors Group and Universal Furniture—has acquired Conover, North Carolina–based 96-year-old custom upholstery manufacturer Southern Furniture. The company's operations will support, and eventually be combined with, the Universal brand. "Launched only three years ago, Universal's current married cover-to-frame upholstery program, produced in our Asia facility, has become a significant percentage of our overall business, and continues to be the fastest-growing segment of our business," Universal Furniture president and CEO Jeff Scheffer said in a statement. "The acquisition of Southern Furniture affords us the ability to accept special orders, further enhancing our whole home value proposition."
Artsy released its online collector report this week, citing that though online spending has remained mostly flat over the past three years, one-third of buyers surveyed increased their budgets for online transactions. The majority of buyers spend less than $5,000 a year on art.
Many were in Denver last week for this year's CEDIA Expo, a trade show that focuses on technology integration, reported Forbes. Because of the ubiquity of smart home technology now, the National Kitchen & Bath Association played a larger role in this year's show, even releasing a study on kitchen and bath trends that found that 72 percent of participants play music in their bathrooms, and 82 percent consider their master bathroom an escape.
LAUNCHES, COLLABORATIONS AND PARTNERSHIPS
Sotheby's International Realty is collaborating with Wayfair's upscale brand Perigold to sell a selection of Perigold pieces on the Curate by Sotheby's Realty augmented reality app. "Our collaboration with Perigold builds upon the continued excitement from our global network and agents to provide clients with the latest and best in technology," John Passerini, Sotheby's global vice president of interactive marketing, said in a statement. "Perigold's fine furnishings include pieces from cutting-edge innovators and heritage-rich mainstays, making them ideally situated to advance the Curate by Sotheby's International Realty AR app. The addition of the high-end furnishings will further enable Sotheby's International Realty sales associates to stage a home that best suits the aesthetic and lifestyle of their clients."
Swedish bedding brand Hästens has released its most recent collection of Satin Pure bed linens. Seven new colors have been added, rounding out the total number of SKUs to 16.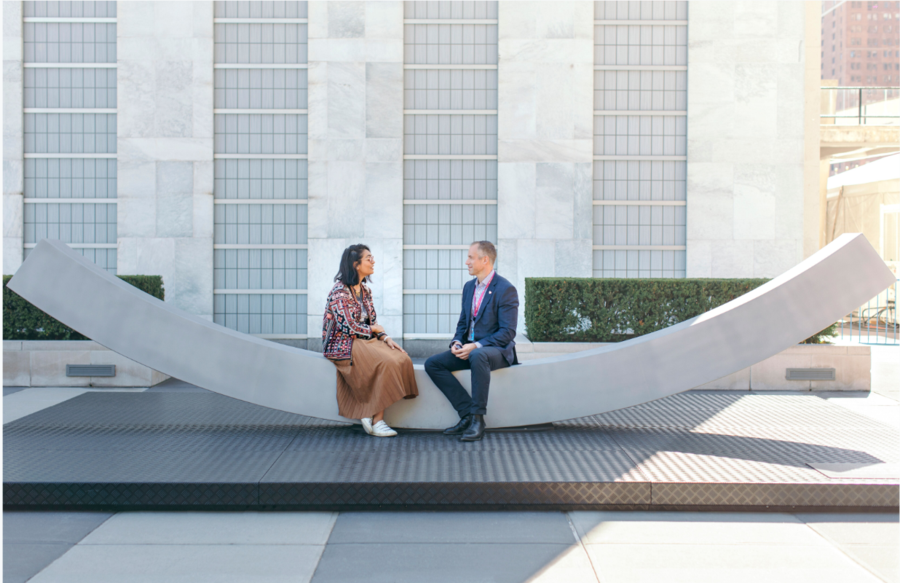 Carbon-neutral outdoor furniture manufacturer Vestre released an outdoor bench designed by architecture firm Snøhetta that is currently featured at the United Nations headquarters in New York. The Nobel Peace Center in Oslo, Norway, commissioned the piece, called the "Peace Bench." It will be on display until October 15.
OPENINGS, AUCTIONS AND EVENTS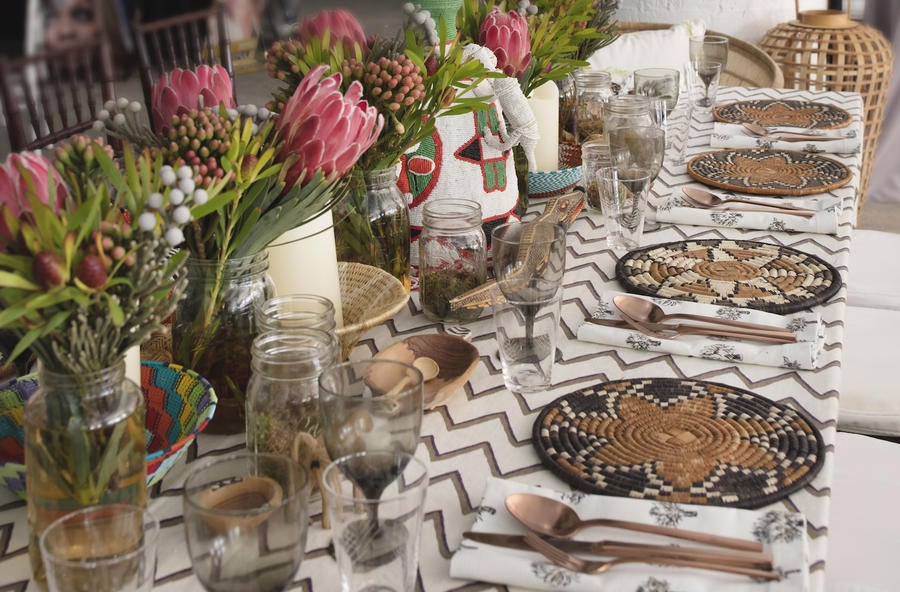 The third-annual Heading Home to Dinner tabletop gala in Boston has announced this year's lineup of participating designers, including locals Linda Cabot, Mally Skok and Mark P. Finlay, among others. "This is now our third year, and just as we hoped, the event has grown legs," says Skok, who helped conceive the event, which raises funds to provide housing and aid to local homeless families. "People are beginning to look forward to our spot on the annual Boston design party calendar, and we have raised over $250,000 to date." Tickets for the October 4 dinner can be purchased here.
The second-annual Kingston Design Connection Showhouse opens its doors October 11, in time for the fall edition of Field + Supply. This year, 16 design firms transformed a 19th-century home, with rooms that feature product by Hudson Valley makers. The showhouse is open through October 26; tickets are available here, and all proceeds benefit the local crisis intervention network Family of Woodstock.
The Greenwich Design District will host its third taste and tour, "Toasting the Town," on October 15. Tickets can be purchased here.
Mark your calendar: The Architecture & Design Film Festival is coming back to New York for the 11th year. Hosted at Cinépolis Chelsea from October 16 to 20, the festival will feature four world premieres, seven U.S. premieres and three New York premieres. Tickets are here.
RECOMMENDED READING
Oscar-winning actress Jessica Lange has released Highway 61, a book of her photography; a show with featured works will take place at New York dealer Howard Greenberg's gallery from November 21 to January 18. The New York Times digs into Lange's background as an artist and how she's influenced many she's worked with. Photography, it turns out, is much more than a hobby.
CUE THE APPLAUSE
Irvine, California–based architecture and design firm MVE + Partners was recognized with the 25-Year Award from the American Institute of Architects, Orange County chapter for its Newport Beach Bayview mixed-use center. The award is meant to honor works that have made a difference over time. Bayview was built in 1991; it has since become a local landmark.
During Design Market Chicago, this year's International Casual Furnishings Association Design Excellence Awards were held, recognizing a number of prominent brands. Outdoor furniture brand Brown Jordan took home six titles, including design excellence in lounge seating with cushion, and Janus et Cie's Anatra armchair received a design excellence award, among other winning brands.
Happy 21st birthday to Google—Friday marked the anniversary of the company's search engine going live. For the safety of humanity, we hope the corporation drinks responsibly.