Following last fall's Greenwich Design District Taste & Tour, Connecticut's growing design community will host its second trade event on Tuesday. The daylong celebration, aptly titled Day of Design, will welcome industry professionals, influencers and editors to lead more than 15 presentations, book signings and meet-and-greets.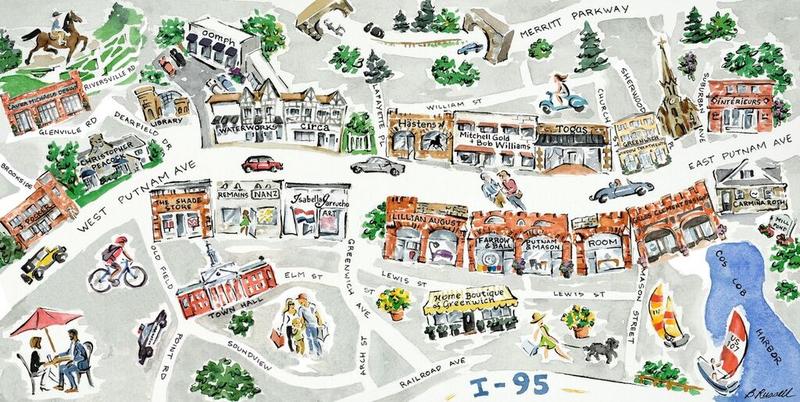 What's in store for the spring event? Textile designer Lori Weitzner will host a hands-on color analysis, and the co-founders of lighting company Apparatus will tour the latest collection, sharing a look at the process and inspiration behind each piece.
Conversations that consider the tools of the trade will be on the agenda too. One Kings Lane president Debbie Propst will share the ins and outs of the brand's recently debuted licensed collaboration with The Shade Store. Editors Sophie Donelson of House Beautiful, Tori Mellott of Traditional Home and Stephanie Horton of Serendipity will also be on hand to present the latest trends in design.
Restocking the coffee table will be no problem, thanks to the Day of Design's numerous book signings. Authors Cathy Graham (Second Bloom: Cathy Graham's Art of the Table), Kathryn Scott (Creating Beauty: Interiors), and Marshall Watson (The Art of Elegance: Classic Interiors) will be set up in the showrooms distributing their latest tomes.