It's open (house) season! Three newly opened sites—3 World Trade Center, Domino Park and Hunter's Point South Waterfront Park—are among the must-sees of this year's Open House New York Weekend, one of the largest architecture festivals in the country. The event unfolds over October 12 to 14.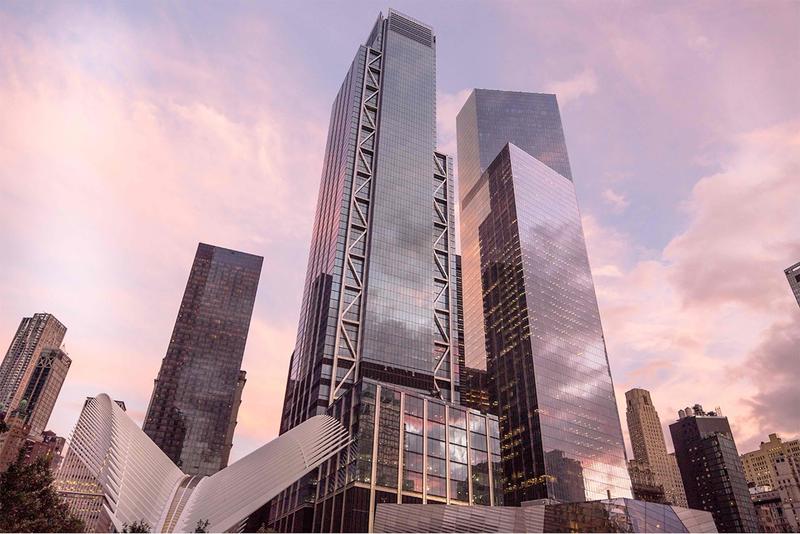 In addition to the new sites, the festival will also host Factory Friday, where guests can attend off-the-radar tours of a dozen of facilities, among them Roni-Sue's Chocolates on the Lower East Side, and Brooklyn's Breuckelen Distilling (makers of whiskey and gin), Sure Iron Works (steel fabrication) and Tri-Lox (architectural fabrication, wood products).
"Open House New York is known for opening buildings, but what we really do is use buildings to tell stories and engage communities around questions about the future of New York," says Gregory Wessner, the organization's executive director. "Now more than ever, we are reminded that openness and access—to the city and to each other—are fundamental to a healthy civic life."
Also on deck are a female-focused initiative called Works by Women, highlighting a selection of architecture, landscape architecture and urban design projects with principal designers who are women. Among the sites are 122 Community Arts Center by Deborah Berke Partners, East Village; Brooklyn Army Terminal by WXY Architecture + Urban Design, Sunset Park, Brooklyn; Hauser & Wirth Gallery West 22nd Street by Selldorf Architects, Chelsea; and NYPL 53rd Street Library by TEN Arquitectos, midtown.
As usual, the weekend will host a selection of studio open houses—Workshop/APD in midtown; Skidmore Owings & Merrill in the Financial District; Jaklitsch/Gardner Architects in the Flower District, and LOT-EK in Nolita are all aboard.
Organized by Open House New York, a nonprofit organization that "advocates for an open and inclusive city through year-round programs" in addition to the yearly main event, the festival will also celebrate the 25th anniversary of the Municipal Art Society with a selection of iconic sites such as Times Square and Staten Island's Freshkills Park to reveal the ways the society "helped preserve, shape or re-imagine the city's built environment."