Amy Crain was an editor at House & Garden when she noticed how challenging it was to source product outside major cities. Hence her idea for a catalog-meets-magazine—styled editorially but with the goal of selling each piece (think Lucky magazine, but for interiors)—was born. The concept, which debuted in 1998 and had customers in every state by the following year, quickly earned coverage in The New York Times, House Beautiful, Vogue, Elle Decor and beyond.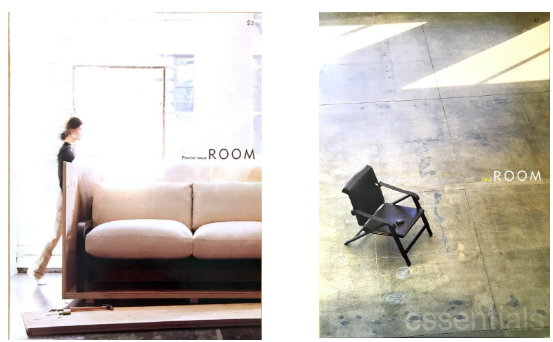 The success of the publication led Crain to founding showrooms in New York and Connecticut; two years after its launch, the "mag-alogue" folded. (She designed a platform bed design, debuted in the second issue, which remains a top seller today.) Crain sat down to discuss how her innovative early mag-alogue transformed into ROOM, her furniture and design showrooms in downtown New York and Connecticut, known for being an early carrier of both Apparatus and Lindsey Adelman.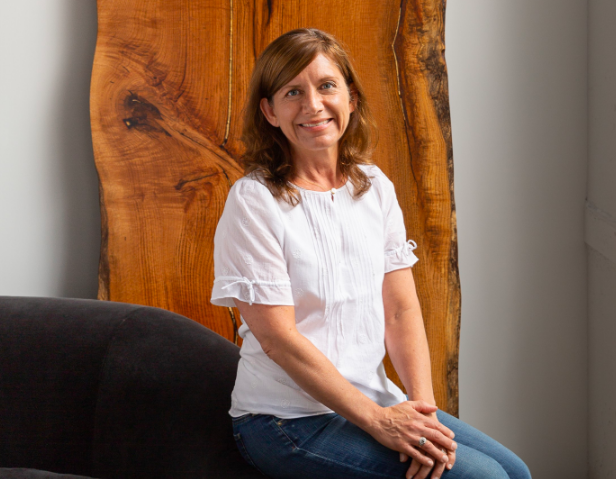 Walk us through the process of the mag-alogue to the eventual opening of ROOM.
I was working as a product editor at House & Garden magazine, and it really hit me how difficult it was to find—in 1998, anyway!—great design if you weren't located in a large city. The idea for a "mag-alogue" began to take shape, whereby we photographed and styled a publication to look like a small magazine, but all of the products were for sale!
We worked with a variety of designers from around the world, including Todd Hase, e15, Modenature, Christiane Perrochon, David Weeks and Christophe Delcourt, and sold everything from dog bowls to dining tables. Each issue had entirely different product and different photography. It was a lot of fun, and a great success!
After a couple of years, we decided to open a physical showroom in Tribeca and focused more on furniture and lighting, and began working more and more with the trade. This evolved into a showroom where we focus on some of the world's best lighting, such as Lindsey Adelman, Bocci, Apparatus, Materia Designs, CTO, Larose Guyon and more—as well as our own bespoke furniture collections.
How did the early publication—and your experience as an editor—inform the showrooms?
Well, for one thing, we love a mix of styles. The idea is that you could furnish your entire home from ROOM, and you wouldn't be able to tell that everything came from one place. Some things are more midcentury inspired, some classic, some more cool and modern. It's that mix that keeps it interesting.
Also, we try to focus more on quality of design than the price tag. Although our pieces do skew high-end, which is the nature of handmade furniture and lighting, we've always strived to show items at different price points. I think that's a very editorial concept.
Finally, we try to make the showrooms feel like a lived-in space. We love when customers walk in and say, "I want to live here!" The spaces should feel like a magazine that you've walked into.

Although our pieces do skew high-end, we've always strived to show items at different price points. That's a very editorial concept.
How do you continue to incorporate customer feedback into the lines you carry and the pieces you yourself design?
It's crucial to listen to your customers; they have their finger on the pulse of the design world, and if an item doesn't function well for a client, then it's of no use. For example, we received more and more requests for pedestal tables to free up leg space when dining, and recently introduced two new pedestal base dining tables, the Lucia and Beton. Sometimes, custom designs we've created with clients even become part of our permanent collection.
Customization, in general, is a huge part of what we do. We love making each piece to order, so that customers are able to get exactly what they want. For example, we can make any sofa in any length; or as a sleeper or sectional, we can adjust details like seat height, depth, back angle—it can be as easy or complicated as desired! This applies to cabinetry and dining tables as well; really, everything we do is able to be tweaked to suit the customer's needs. We provide each customer with a full 3-D drawing for approval, so that there are never any surprises. We really like the idea that each piece is personal and unique to the customer and environment, and love to work closely with customers in order to turn their dreams into reality.