A fundraiser for the LGBT Center will unfold at Apparatus Studio in Manhattan's Chelsea neighborhood tonight. Hosted by a lineup that includes Jamie Drake and Caleb Anderson, Ali and Cass Bird, Violet Chachki, Casey Kenyon, Keith Pollock and Adam Selman, the celebration will raise funds for programming at The Center, providing outreach for LGBT youth and young adults.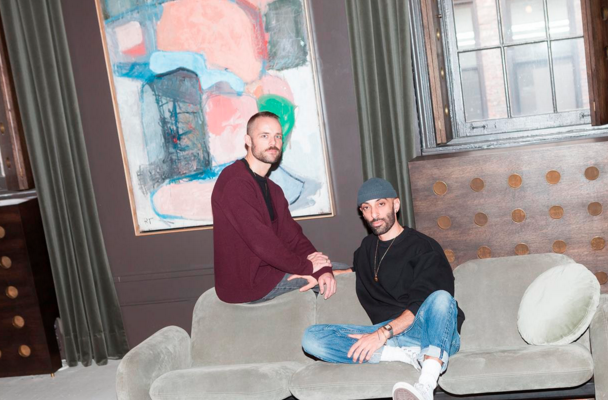 A silent auction will feature a roster of items from brands and designers, including Zak+Fox, Marc Jacobs, The Future Perfect, Callidus Guild, Cinnamon Projects, Egg Collective, Fort Standard and others. 
Gabriel Hendifar, in an interview with Cakeboy, says of his and his co-founder Jeremy Anderson's experience visiting The Center: "We went to their annual dinner and found it really inspiring; both of us have come to a point in our lives and our careers where we feel that we can give back. Thinking about the experiences that we had as kids growing up in our respective communities and what it felt like to feel 'other,' we realized how important and how amazing it is for there to be a place for young people to go. To feel that there's a place that has your back. We got really emotional while they were talking about the kids youth camp. It really hit a chord."
Anderson says, "100 percent of what is raised is going to The Center. We're offering up the space and underwriting the cost of the event, so every penny spent for tickets, the money raised at auction—everything goes to them." The event will run from 7 to 10 p.m. on Wednesday, February 22. Tickets, priced at $60, are still available, and donations are welcome.