The Rug Company is exhibiting "The Art of Abstraction" in its showrooms throughout the summer, featuring new designs Nacre, and Terrazzo, as well as collections from Elie Saab, Rodarte, Adam Hunter and Kelly Wearstler.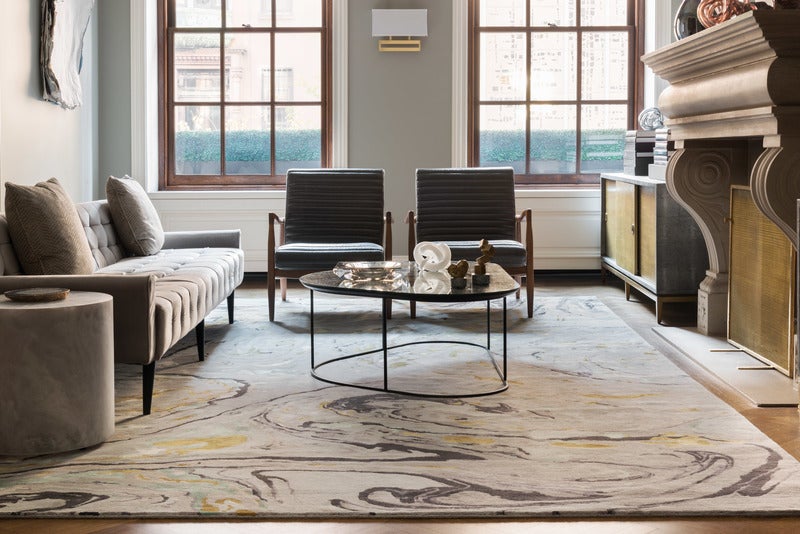 Kate Judd, head of visual merchandising, showroom design and development, developed the concept for the exhibit and curated the rugs that have been included. The brand has seen organic and fluid designs trending among their designer clients. This exhibit is part of a larger plan to develop exhibits quarterly, changing which rugs are featured in the company's showrooms. The next theme will be centered around The Rug Company's 20th anniversary, which will be celebrated this fall.
"Abstract is in vogue this year, a trend we have seen reflected in the growing number of client requests for our abstract rug designs," says Susanna Joicey-Cecil, marketing director at The Rug Company. "This exhibition explores the artistic beauty and versatility of abstract patterns, depicted in exquisite handmade rugs designed both in-house and by our collaborating designers. With an array of transitional designs ranging from the subdued to the bold, this exhibition has something for every interior."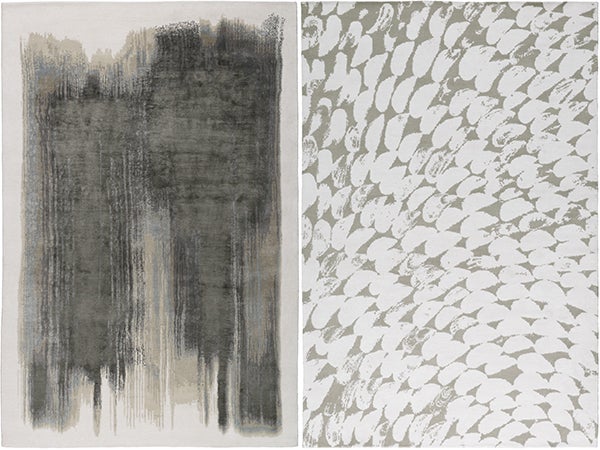 The exhibit includes 12 rugs in total, all hand-knotted. Terrazzo, one of the brand's newest debuts, draws inspiration from 1950s terrazzo floors and is handmade with Tibetan wool; and Nacre, another newer debut, depicts abstracted mussel shells. Another standout design is Brushstrokes, which was designed by Saab, a noted Lebanese fashion designer, and features abstract painterly designs. His designs debuted earlier this year.
The collaboration with Saab is one of many of The Rug Company's projects where the worlds of fashion and interiors have collided. The brand has also done collaborations with Alexander McQueen, Thom Browne, Diane von Furstenburg, Marni, Paul Smith, Vivienne Westwood, and Rodarte, whose design is also featured in this exhibit.
"Most of the designers we work with have never designed rugs before so we explain the different weaving techniques and the materials that are available, and then allow them to have the freedom to create," Christopher Sharp, co-founder of The Rug Company, told The National. "We don't want to give them limitations, but effectively give them a blank canvas to work on. That's how we get the most exciting results."