A 9,500-square-foot showroom in New York's Flatiron district is outfitted largely with product that is driven by data—TileBar, an online tile business founded in 2005, went brick-and-mortar earlier this summer, opening a flagship showroom in the city. Each of the spotlighted items is informed by the decisions of the e-commerce brand's consumers.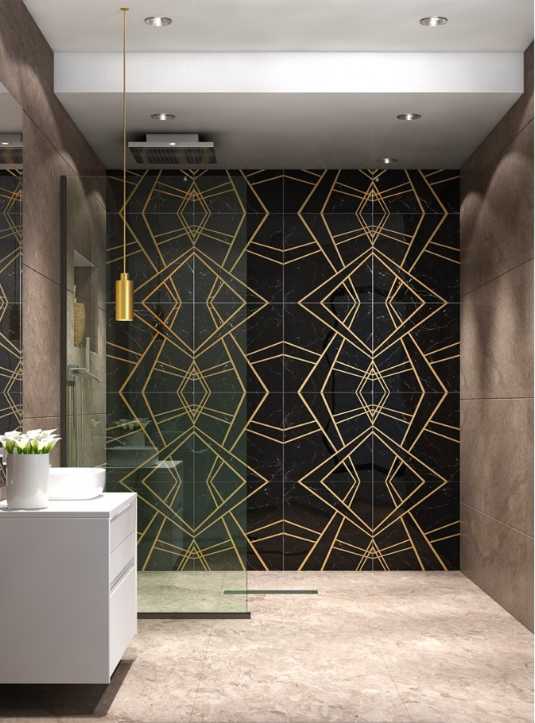 Also on hand in the new showroom are shoppable digital catalogs and adjustable lighting, as well as collaborations with Vanessa DeLeon, Stacy Garcia, and Versace. "We wanted to bring the energy and service level of our website to a brick-and-mortar location, so we can offer our customers a place to come together, talk tile, and collaborate," explains Eli Mechlovitz, CEO. "We are a data-driven, modern tile company, and we created a showroom where form and modern functionality really come together."
Is there a typical consumer? There are at least two, says Mechlovitz: "TileBar developed two uniquely tailored programs: one for direct consumers, the other for the architecture and design community. We create marketing and supporting materials specifically for each of these programs."
He tells Business of Home, "The real driving force of building a brick-and-mortar showroom was to bring the energy and service level of our website into a physical environment where our customers can come together to talk and collaborate." Mechlovitz and the team built the showroom around feedback and insights gained online. "We studied our online metrics and identified that the focus should be on room scenes where consumers can see the tiles laid out in a wider format, as opposed to simple product shots, because this is what brings them to life."
The result? An interior created to spotlight the most of-the-moment designs: "This influenced the decision to create a sliding track system which allows us to easily change the featured tiles in line with current online trends, all while maximizing space. The showroom also has adjustable lighting and shoppable digital catalogs for real-time shopping and service."
Beyond the design of the new space, TileBar also analyzed its sales trends to determine which items would make it into the showroom. "We use our online data to study sales trends and look at the search traffic to identify popular colors and tile formats. These help us pinpoint and project what consumers want," says Mechlovitz.
TileBar is located at 45 West 21st Street in New York.