Wisconsin-based Kohler Co., which acquired Baker Furniture from North American Phillips three decades ago, announced that it has agreed to sell Kohler Interiors, which includes Baker, Milling Road and McGuire, to a U.S.-based subsidiary of Hong Kong firm Samson Holding Ltd. for $35 million. The transaction closing date is February 28.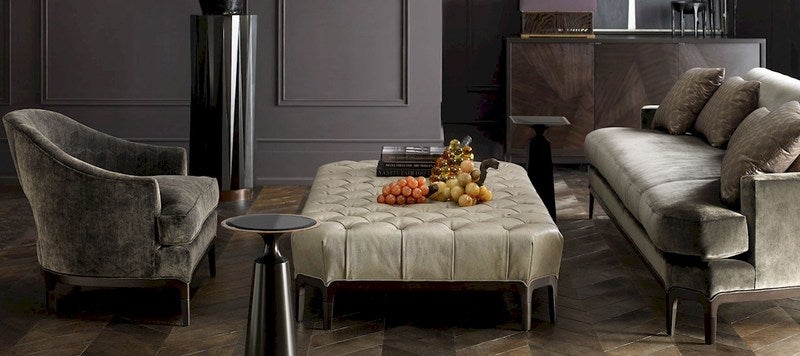 The sale will mean that Kohler is no longer operating a residential furniture business. Milling Road and McGuire will continue to operate out of offices in North Carolina and Indonesia, as well as from showrooms in North America, Britain and France.
"We are thrilled to have found a buyer who appreciates our rich legacy of superior quality and exquisite design, and can support Baker, Milling Road and McGuire in achieving their full, long-term potential," says Russell Towner, president of Baker, who will continue to manage the business under Samson. "Samson has had a consistent and successful track record in the home furnishings industry, and we believe this move positions us for future success."
Baker, including the Milling Road brand, was founded in 1890, while McGuire was founded in 1948. Samson, which specializes in the design, manufacturing and sales of residential and commercial furniture, was founded in 1999 and is headquartered in High Point, and also has offices and facilities in Taylorsville, North Carolina.
Samson Holding Ltd.'s porfolio includes Universal Furniture, Smartstuff by Universal, Paula Deen Home, Legacy Classic Furniture and Legacy Classic Kids, Wendy Bellissimo, Craftmaster Furniture, Lacquer Craft Hospitality, Willis & Gambier, Universal Furniture China and Athome.
The deal includes an option to purchase Baker's warehouse and distribution center for $5.5, and Baker's 750,000-square-foot case goods plant in Hildebran, N.C., which employs about 200 workers, according to the release.