The Venice, California-based home goods company is expanding with a baby branch, offering a neutral-toned collection that's been designed to match the brand's core pieces. The debut includes percale and linen crib sheets, a quilt and sham, a swaddle blanket, a cashmere blanket and a toddler pillow. The products are nontoxic and Oeko-Tex Certified.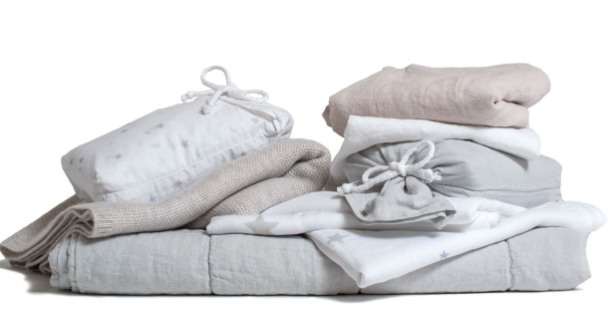 Parachute founder Ariel Kaye chats with EAL about the new line and the direction Parachute is taking.
What was behind the decision to offer a baby collection?
We strive to be a brand that grows with the family. Oftentimes, people discover Parachute after they move in with a significant other, get married or buy a home. Having a baby is a major life moment, and we're honored to be a part of that journey.
Customers have been requesting baby bedding for a while. They appreciate the minimal design of our bedding and the fact that we don't make anything too fussy. We designed our Baby Collection as an extension of the brand, with the same elevated look and feel as all of our home essentials.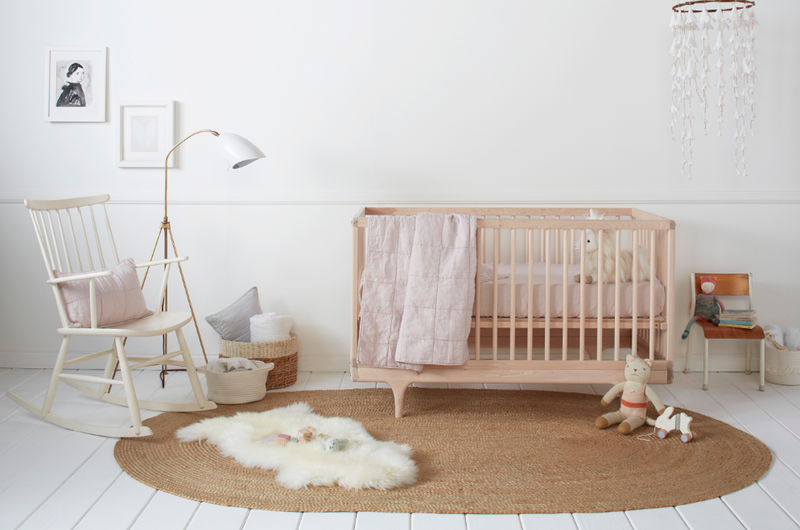 What are some of your favorite products from the line?
All of the items are adorable and serve a different purpose. Our Essential Quilt is one of my favorites. We offer an Essential Quilt in our core bedding collection, so to see it miniaturized is precious. Plus I appreciate its versatility: The quilt can be used as a cozy blanket, for the stroller and also for tummy time.
I think it's important to note that the Baby Collection can be a part of their first few years. For example, the Swaddle can also be used as a blanket and our Crib Sheet can accommodate a toddler bed.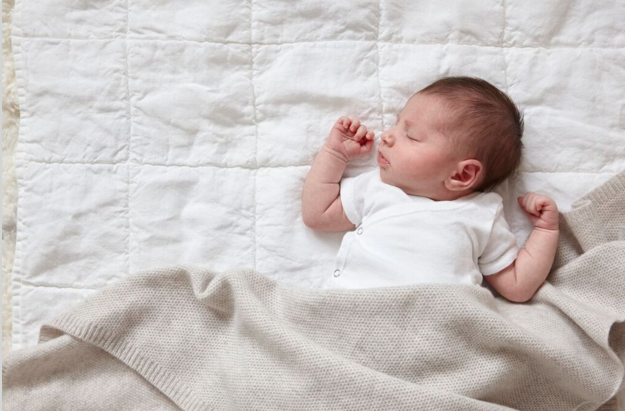 What were your inspirations for the fabric choice and design?
We kept hearing, "I want the same bedding, but for my child." Our customers look to us for a certain aesthetic, style and quality, so we drew inspiration from our core line. Today, people are designing their interior as a whole, not bedroom by bedroom. With our Baby Collection, Parachute can extend to all areas of the home.
Bold prints and bright colors are the norm when it comes to Baby Bedding, but we remained committed to our minimalist look. The Baby Collection features solid colors from our core line and patterned designs new to the brand. We'd never done an in-house print, so it presented a new and exciting challenge. We were inspired by a Katagami print from Japan and fell in love with its hand-cut moon and stars. We partnered with a freelance artist to design the pattern and kept the color palette a soft neutral.
Finally, just like our core collection, the Baby Collection is Oeko-Tex certified, meaning it's free of harmful synthetics and chemicals. That was a must.
Any other collections in the works?
We have a lot in the works across our bedding, bath and decor categories. And this is just the beginning of our Baby Collection. We'll be evolving it based on our customers' needs and requests. Our community is among our biggest inspirations, so if there's something you want to see, let us know. We're listening.