International design fair Salone del Mobile doesn't officially kick off for another 267 days (not that we're counting down...). But reps from the design show say that one of the biggest hurdles for would-be attendees is the cost-prohibitive nature of travel, both air and accommodations alike. Our solution? Book now for April 2018. Here, EAL rounds up the top five (currently) available Airbnb's in the city of Milano. (Note: this information is current as of July 2017. Be sure to check in with the hosts before booking to verify.)
"Tropical Flat in Brera"
Looking for the wild side? Brera, one of Milan's most fashionable districts, is home to Brera Museum, the La Scala Opera Theatre, top restaurants and this two-bed, multiple-balcony jungle-inspired apartment. Bonus: there's a hot tub for post-Salone renewal. $925 per night.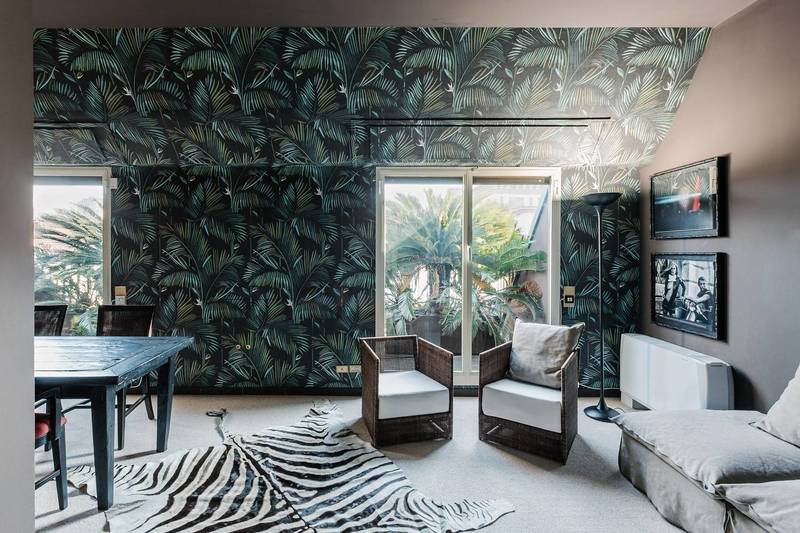 "The T-House"
Traveling with an entourage? Go big or go home. The T-House Navigli, billed as a four-floor, five-bedroom villa with a garden, movie room and Turkish bath, was recently renovated is located in a limited traffic zone, which means less noise (and few parking options, unfortunately for driving visitors). $1,564 per night.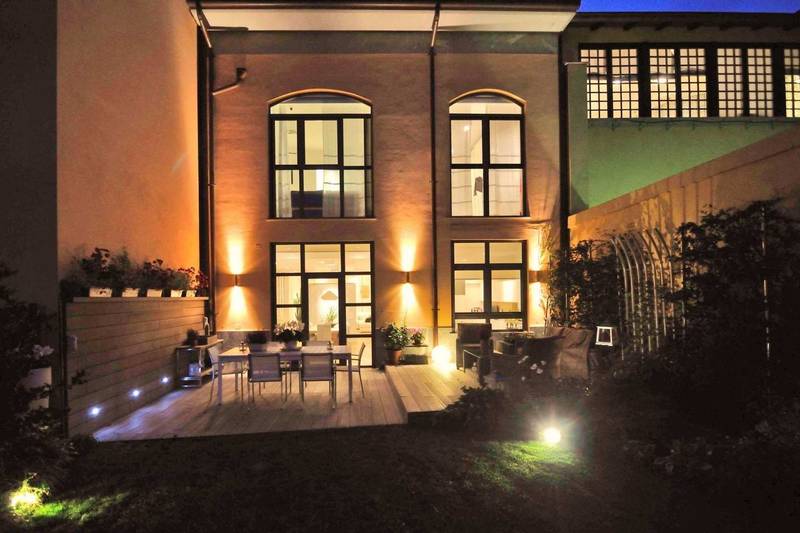 "Elegant LofT"
Traveling with a slightly-smaller pack? This four-person loft in the Porta Sempione/Arco Della Pace area has solid reviews (one excerpt: "The apartment was clean upon arrival with special pizza [provided by the host]"). A modern renovation of a traditional Milanese home, the home has a double bed, and two singles, and is equipped with a washing machine, satellite TV, air conditioning (a rarity in many Milan apartments) and broadband Wi-Fi. $295 per night.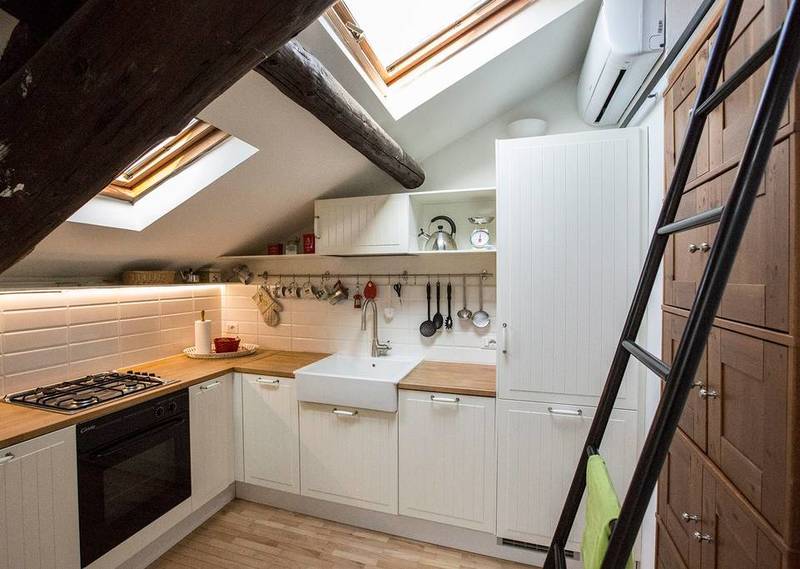 "Studio FlAT"
Flying solo? Located five minutes off the Metro Red ine line (ride it to the last stop, Rho-fieramilano, on the day of the fair), is suitable for one person (or a couple) and is eqipped with some cuisine necessities ("some basic ingredients of Italian cuisine, good and fragrant," writes the owner), as well as Wi-Fi, an elevator and a double bed. The owner's son-in-law is also on hand to welcome guests. $66 per night.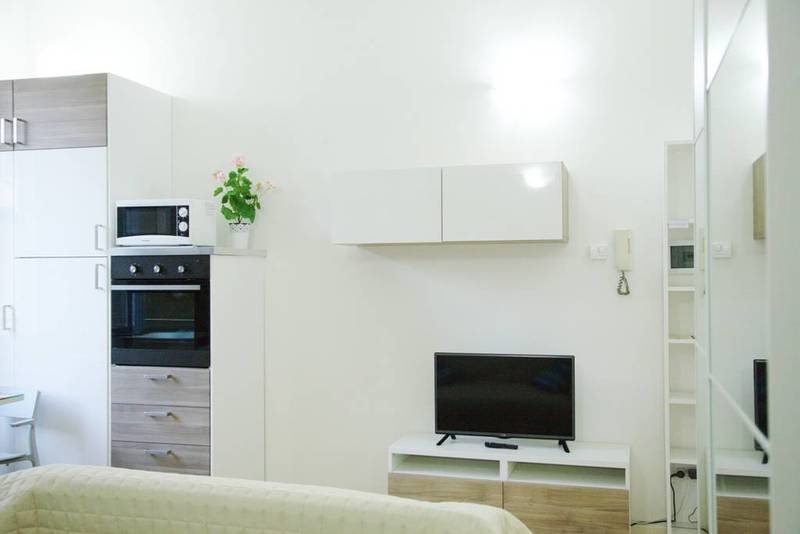 Studio Flat
It's not the closest but it may be the coolest: This apartment, located in Milan's trendy Navigli neighborhood (legend says the neighborhood's two canals were redesigned with the help of Leonardo da Vinci himself; the area is known for its young bar scene). This Airbnb, currently available, is super modern, outfitted with an on-trend green wall and sleeps up to four. $93 per night.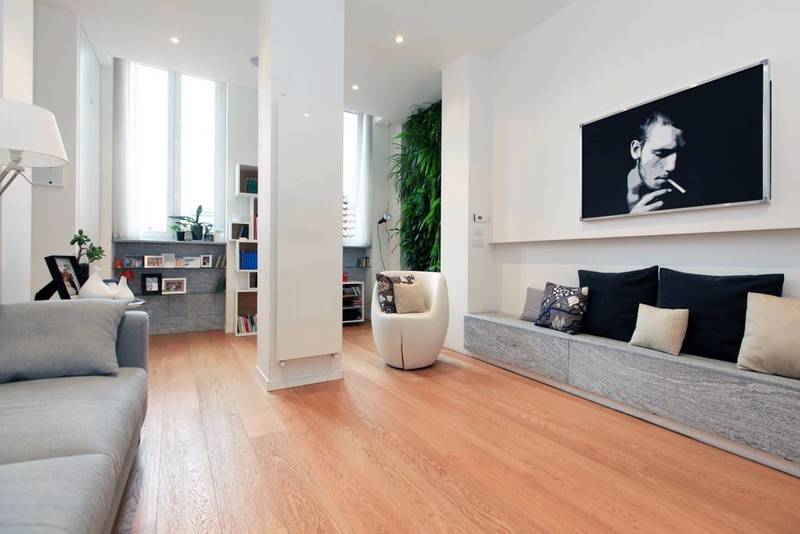 All photos courtesy Airbnb