It's Tuesday, the best day of the week—at least, for the BOH news desk. In our weekly digest, find a roundup of need-to-know (and nice-to-know) news.
BUSINESS NEWS
To celebrate its 30th anniversary, Elle Decor has unveiled its first-ever model apartment, situated in a landmark New York building designed by McKim Mead & White at 108 Leonard Street in Tribeca. "It seemed fitting to create our first branded apartment in such an architecturally significant building," Elle Decor editor in chief Whitney Robinson says. Designed by Neal Beckstedt Studio, the 4,141-square-foot property features three bedrooms and three and a half baths, and is valued at $12.1 million. "Neal's instinct is to push limits, but through a tasteful and sophisticated lens," says Jennifer Levene Bruno, vice president, group publishing director and chief revenue officer of Hearst's Luxury & Design Collection. "He's a master at mixing styles and periods to tell a cohesive story through texture, color and artwork." To get a feel for the right aesthetic for space, Beckstedt looked through the Elle Decor archives. "There was an incredible use of texture, color, pattern, and a fresh viewpoint that I wanted to really highlight," Beckstedt says. The residence will be featured in the October issue of the magazine, on newsstands now.
As technology advances, it can get harder to discern what's real and what's rendered. Case in point: One of the apartments shortlisted for the Dezeen Awards 2019 has been disqualified following one commenter's observation that the images were computer renderings rather than photos, reported Dezeen. (One of the tells? Repeating wood grain patterns.) 0932 Design Consultants, a Singapore studio, confirmed that the images were indeed CGI. According to the Awards rules, entries had to include at least one photo of the finished project. Winners will be announced in October.
Signature Kitchen Suite has launched its inaugural design council with 13 founding kitchen design professionals, among them MaryJo Camp of DesignCamp in Denver, North Carolina; Linda Engler of Edina, Minnesota–based Engler Studio Interior Design; Cheryl Kees Clendenon of Pensacola, Florida–based In Detail Interiors; and Alan Zielinski of Niles, Illinois–based Better Kitchens.
The U.S. will delay hiking tariffs on about $250 billion of Chinese products from October 1 to 15, President Donald Trump tweeted last Wednesday, reported Furniture Today. This hike would raise tariffs from 25 to 30 percent.
British home and fashion retailer Laura Ashley named IMG as its exclusive licensor in China, Hong Kong and Taiwan, with a focus on decor and furnishings, and plans to include women's clothing, accessories and personal care in the future.
LAUNCHES, COLLABORATIONS AND PARTNERSHIPS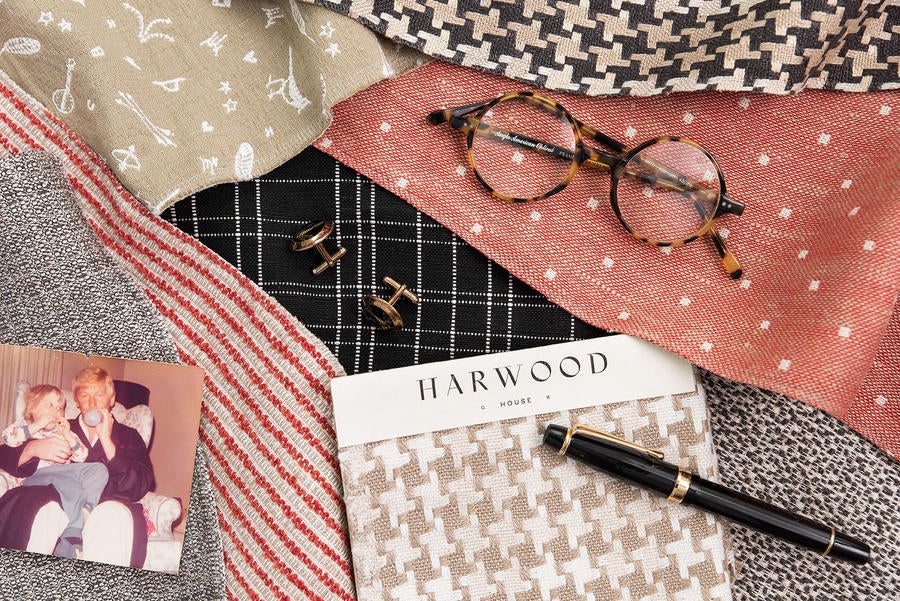 Courtesy of Harwood House
Harwood House, the first fabric line by Cortney Bishop Design in collaboration with Holland & Sherry, comes out this month. It will be on display at Holland & Sherry's showroom in the Decoration & Design Building in New York.
Charles S. Cohen will open the PDC Design Gallery, a two-level showroom space designed similarly to a museum, in a building in the Pacific Design Center that was previously occupied by MOCA. The gallery aims to host three four-month exhibitions a year; its inaugural show, opening October 3, will highlight works by Los Angeles artists David Allen Burns and Austin Young.
IBI Group will lead a City of Toronto accessibility project that will help over 350 buildings to upgrade and follow the guidelines of the Accessibility for Ontarians With Disabilities Act. This is an $18.5 million project with an estimated completion time in January 2025. IBI will use software platform InForm to plan and execute design changes in architecture and engineering.
New York antiques and contemporary wares dealer 1stdibs has partnered with furniture brand B&B Italia to launch the brand Azucena's first U.S. digital storefront. Azucena is in 1stdibs's New & Custom category, for contemporary works.
New York–based designer and local ASID chapter president Kim Radovich has launched Design Retreat, a two-day workshop with sessions focusing on strategy and marketing. Participating presenters include Iris Dankner of Holiday House, Austin Handler of Water Mill, New York–based design firm Mabley Handler, and industry expert and former Hearst Design Group editor Sabine Rothman. Ten spots remain.
OPENINGS, AUCTIONS AND EVENTS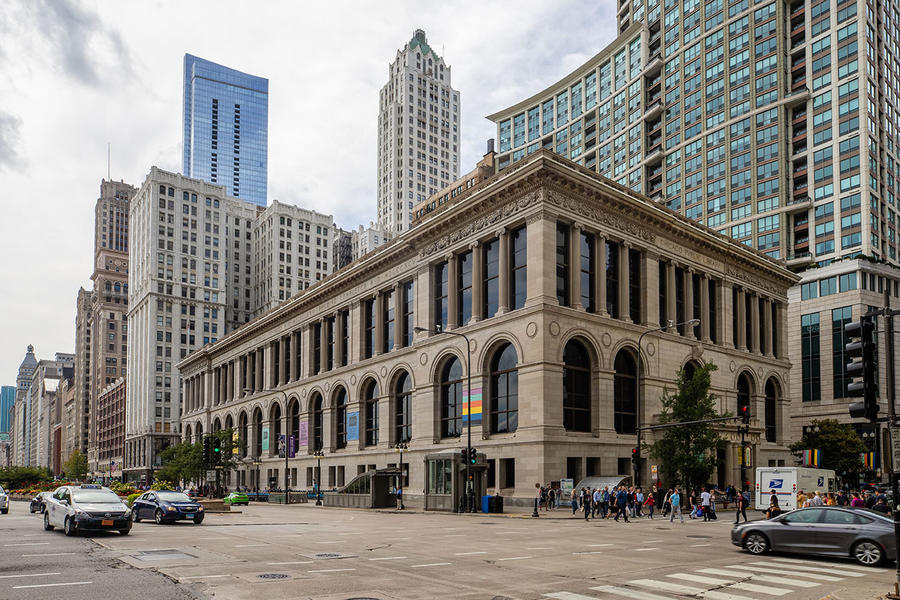 The Chicago Architecture Biennial, "... And Other Such Stories," opens to the public on Thursday and runs through January 5, 2020. Over 80 participating contributors will discuss public and social housing conditions, how spaces of exclusion can define urban and global citizenship, and how works like public spaces and monuments contribute to social history.
There's a new conference to add to your radar: The National Kitchen & Bath Association and Emerald Expositions will host the first Design+Tech Connection conference on December 11 in New York. Curated for designers, builders and home-technology integrators, the conference's panels and presentations will focus on the "internet of things," home automation, security, wellness and design integration.
The Winter Show has named its 2020 exhibitors and design co-chairs. On January 24 to February 2 at the Park Avenue Armory in New York, 70 exhibitors—including first-timers Carswell Rush Berlin and Martyn Gregory, Daniel Blau, Patrick and Ondine Mestdagh, and Thistlethwaite Americana—will bring antiques, objets, furniture and fine art. Design co-chairs include architect Annabelle Selldorf and designers Amelia Handegan and Brian J. McCarthy.
RECOMMENDED READING
China's continuous demand for rosewood furniture is harming African forests, reported Quartz. The report begins with a government scandal in Gabon and leads into how businesses have turned to Africa for rosewood to support a $15 billion market. "As illegal logging and exports continue to reflect the often extractive nature of China's relationship with Africa, it will take years to mitigate the environmental impact, including deforestation, as slow-growing African rosewood trees can take up to 100 years to grow," wrote Yomi Kazeem.
CUE THE APPLAUSE
Contract has extended its deadline for submissions to the Interiors Awards to September 25. There are 16 different categories to choose from. You may submit here.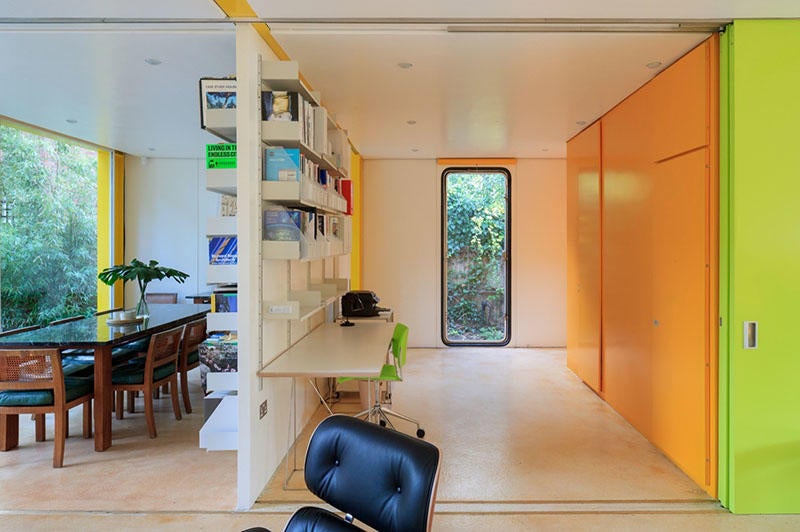 You can now apply to the Richard Rogers fellowship with Harvard Graduate School of Design. The fellowship is for "practitioners and scholars of the built environment," says the release, and will give six recipients access to London libraries, practices and other resources with a three-and-a-half-month stay at the Wimbledon House. The 2020 Fellowship is for sustainable and equitable development in the city. The application deadline is October 27.
The 2020 FORM Student Innovation Competition, hosted by Formica Corporation, is open for submissions from now until March 13. The top three students will receive cash prizes and a chance to be a part of Formica's display at NeoCon, a commercial design trade show in Chicago, in 2020. Submissions can be emailed here. The panel of judges includes Cheryl Durst of the International Interior Design Association; Pittsburgh-based designer Leanne Ford; Tristan Butterfield of Gensler Chicago; Atlanta-based designer Vern Yip; and Renee Hytry Derrington of Formica Group.
New York–based textiles brand Carnegie was named a Best for the World honoree for its environmental and sustainable business practices, placing it among the top 10 percent of all B Corps organizations. The brand created an plant-based alternative to PVC called Xorel fabrics. The recognition comes from B Lab, an international nonprofit that does B Corps certification. Other brands recognized for their environmental contributions can be found here.
David Rockwell of New York–based architecture and design firm The Rockwell Group will receive the 2019 Innovator Award by New York Cottages & Gardens for producing decades of award-winning works, including Warner Music Group in Los Angeles and the TED Theater in Vancouver. Rockwell will be recognized at the NYC&G Innovation in Design awards on September 19 at the Rainbow Room in Manhattan.
Artsy has released this year's edition of the Artsy Vanguard, a list of 50 artists who have made a difference in contemporary art. Some who made the cut this year are Amman, Jordan–based Lawrence Abu Hamdan; Tehran, Iran–based Siah Armajani; U.S.-based Genesis Belanger; and Seoul, South Korea–based Suki Seokyeong Kang.
Homepage photo: The House of Elle Decor; photo: Alison Gootee