The art world's leading collectors, curators and influencers joined Artsy editors in determining The Artsy Vanguard, the recently announced list of contemporary art's most influential players. Featuring 50 artists—some emerging and others established, the annual recognition is meant to support and celebrate artists from across the globe. This year's honorees represent 18 countries and range in age from 23 to 97 years old.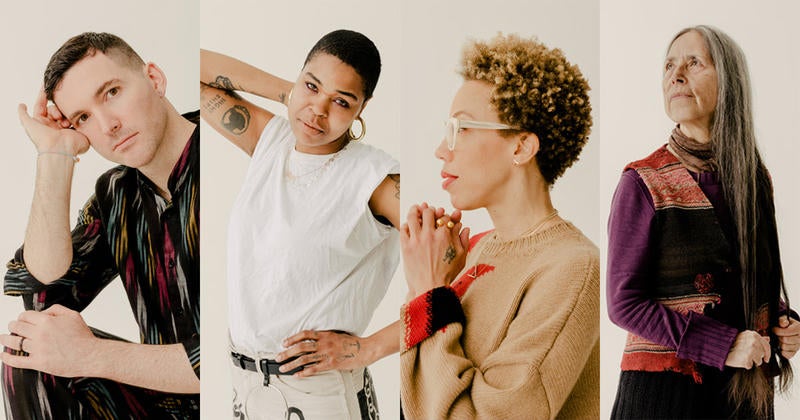 In celebration of the announcement, Artsy has partnered with Bergdorf Goodman and Dior to show off the work of a handful of list honorees. Artists Hayden Dunham, Lena Henke and Hannah Levy have been selected to each create a display in the luxury retail store's iconic Fifth Avenue windows. An art exhibition featuring fashions from the Dior Fall 2018 collection and the work of honorees TM Davy, Rochelle Feinstein, Allison Janae Hamilton, Tyler Mitchell, Cynthia Talmadge and Lina Iris Viktor will also be on display until May 20.
"This blend of the new—newly discovered artists and a newly conceived Dior collection—and established is what makes this such a unique and exciting union, showing that confidence and integrity are defining the next era of contemporary art and fashion," says Marina Cashdan, Artsy's creative director and head of editorial. "I couldn't imagine better partners to join forces with than Bergdorf Goodman, a beloved New York establishment, and Dior, one of fashion's most iconic luxury houses."
See below for The Artsy Vanguard's full list of artists shaping the future of contemporary art.
Nina Chanel Abney (Chicago)
Yuji Agematsu (Kanagawa, Japan)
Kelly Akashi (Los Angeles)
Joachim Bandau (Cologne, Germany)
Sadie Barnette (Oakland, California)
Li Binyuan (Hunan, China)
Anna Boghiguian (Cairo)
Xinyi Cheng (Wuhan, China)
TM Davy (New York)
Eliza Douglas (New York)
Hayden Dunham (Austin, Texas)
Janiva Ellis (Oakland, California)
Rochelle Feinstein (New York)
Sônia Gomes (Caetanópolis, Brazil)
Allison Janae Hamilton (Lexington, Kentucky)
Lena Henke (Warburg, Germany)
Lucia Hierro (New York)
Loie Hollowell (Woodland, California)
Marguerite Humeau (Cholet, France)
Luchita Hurtado (Caracas, Venezuela)
Hiwa K (Kurdistan, Iraq)
Sanam Khatibi (Tehran, Iran)
Hannah Levy (New York)
Liz Magor (Winnipeg, Canada)
Ad Minoliti (Buenos Aires, Argentina)
Haroon Mirza (London)
Tyler Mitchell (Atlanta)
Toyin Ojih Odutola (Ife, Nigeria)
Sondra Perry (Perth Amboy, New Jersey)
Wong Ping (Hong Kong)
Christina Quarles (Chicago)
Naufus Ramírez-Figueroa (Guatemala City)
Deborah Roberts (Austin, Texas)
Max Hooper Schneider (Santa Monica, California)
Paul Mpagi Sepuya (San Bernardino, California)
Amy Sherald (Columbus, Georgia)
Liu Shiyuan (Beijing)
Marianna Simnett (Kingston-upon-Thames, United Kingdom)
Sable Elyse Smith (Los Angeles)
Diamond Stingily (Chicago)
Cynthia Talmadge (New York)
Luke Willis Thompson (Auckland, New Zealand)
Suzanne Treister (London)
Naama Tsabar (Yavne, Israel)
Cecilia Vicuña (Santiago, Chile)
Lina Iris Viktor (London)
Raphaela Vogel (Nuremberg, Germany)
Shen Xin (Chengdu, China)
Lu Yang (Shanghai)
Samson Young (Hong Kong)