Parisian ceramicist Brigitte de Bazelaire, a former decorative painter who studied at the Savigny workshop in Paris, as well as in Mallorca with Spanish potter Luis Castaldo, is debuting her capsule collection with Gien in New York, following releases in Gien's Paris and Belgium stores, and at Harrods in London.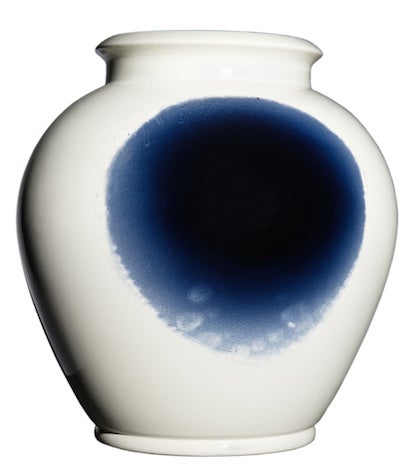 Twelve items are on display through August 15 at the Bergdorf Goodman flagship in a Côte d'Azur-themed exhibition.
As de Bazelaire's second partnership with the brand, the blue-and-white Bazelaire Ceramic Collection is Gien's first handcrafted tabletop accessories collection.
The full collection includes 30 pieces, among them Japanese Potiche vases, Musee vases, a Cremona vase, trevise dishes, eared dishes, platters, candlestick holders and decorative eggs.
Faïencerie de Gien, founded in 1821, is the largest producer of glazed earthenware in Europe and continues to make all its pieces on the banks of the Loire River in Gien, France.