In our weekly digest, find all of the stories you might have missed. Read on for the announcements crossing the BOH news desk this week.

BED BATH AND A NEW START
After Dennis Scully reported last week that change was looming for the brand, news broke yesterday that Bed Bath & Beyond had cleaned house. Co-founders and co-chairmen Warren Eisenberg and Leonard Feinstein will retire from the board, reported CNBC; they will be replaced by five independent board directors: Harriet Edelman, Andrea Weiss, Mary Winston, Harsha Ramalingam and Ann Yerger. Lead independent director Patrick Gaston is chairman. The refresh follows pressure from activist investors Legion Partners Asset Management, Macellum Advisors GP and Ancora Advisors to replace the board and lose chief executive Steven Temares.
"Bed Bath & Beyond has struggled to keep pace with changing consumer tastes and shopping habits over the years, with sales growth spiraling down to just 1.1 percent last year compared with 22 percent in 2003, when Temares took over as CEO," said CNBC.
Fellow BOH Market Watch columnist Warren Shoulberg wrote about how the founders stepping down marks the end of an era. "They may not have the name recognition with the general buying public of a Jeff Bezos or Sam Walton, but Warren Eisenberg and Len Feinstein will go down as two of the most brilliant, innovative and successful retailers in the history of the industry," Shoulberg wrote for Forbes. "One can argue they stayed on too long, remaining too loyal to their own people to the detriment of the company. But with their actions this week, they have clearly shown they know when enough is enough—or more than enough."

OPENINGS, AUCTIONS AND EVENTS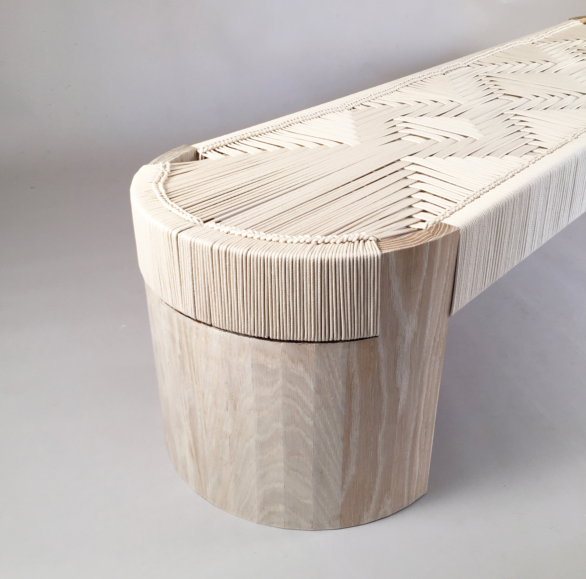 Designers Nate Berkus and Elaine Griffin will deliver New York School of Interior Design's commencement address on May 23. In addition to the remarks, the pair will receive honorary doctorate of fine arts degrees.
Boston gallery Salon opened "Calypso," its latest exhibition, on Friday, featuring pieces by Brooklyn-based Peg Woodworking, founded by designer Kate Casey. The works will be on display at the gallery until June 9.

LAUNCHES, COLLABORATIONS AND PARTNERSHIPS
Ressource now has a full-service color and design team to assist customers in creating color palettes, applying paint and finishes, and decorating their spaces. The in-house designer working at the brand's showroom in the Decoration & Design Building in New York has a decade of experience working in the industry.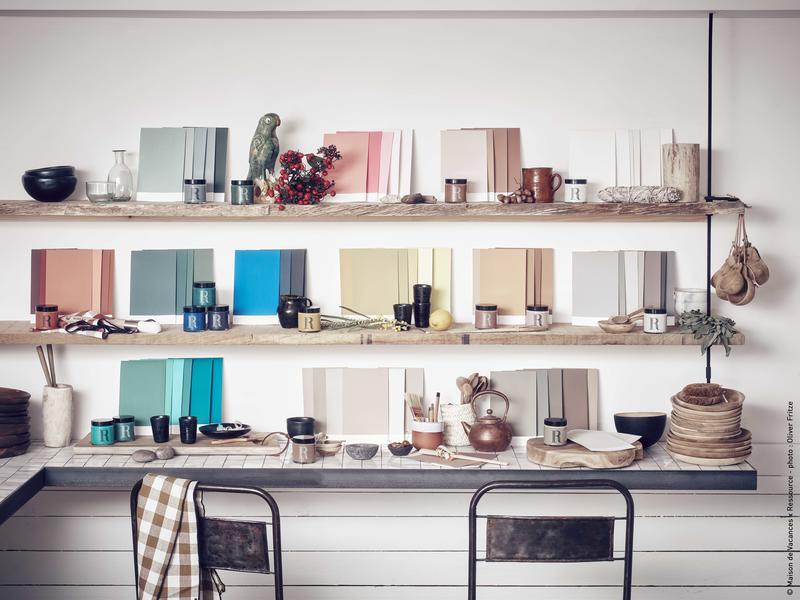 Houzz has updated its View in My Room 3-D tool that allows users to place tile on their floors, seeing how one sample would look throughout a whole room and how much tile they'd need. "There is a stark difference between trying to imagine how a tile sample will look throughout a room and being able to view the room's entire floor covered in the new tile using AR," Houzz head of visual technologies Sally Huang said in a statement. "We continue to make AR-enabled shopping even more immersive and useful on Houzz." The new feature was produced by an in-house team dedicated to augmented reality.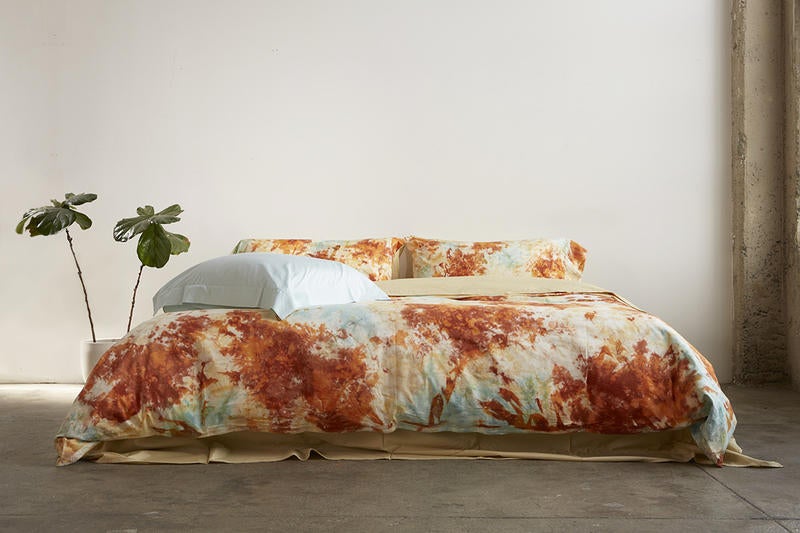 New York–based textile brand Flaneur will launch a tricolor tie-dye collection on its website at the end of the month. Each piece is hand-dripped and hand-washed by the company's dye master in Los Angeles, with prices starting at $100 for a set of pillowcases. The collection was inspired by Buddhist wall paintings in Chinese cave temples.
New York–based designer Anthony Baratta has been named designer-in-residence at Colonial Williamsburg in Virginia, reported HFN. He will decorate and furnish the Palmer House, one of the resort's original 1700s buildings.
Luxury textile brand Riley Home has moved into soft goods, offering kitchen towels, shower curtains and slippers among other product. In addition to its new product, the brand offers luxury home goods such as bedding and gifts.
IKEA has launched two new collections: Art Event 2019 and Överallt. The former, a line of rugs, was designed by a team of eight, including fashion designer (and current artistic director of Louis Vuitton's men's collections) Virgil Abloh. The latter is a collaboration between designers from five African countries, a cross between fashion, sculpture and furniture.

CUE THE APPLAUSE
One Kings Lane is celebrating 10 years this spring. Today concludes the brand's anniversary sale, which is a site- and store-wide 20 percent discount.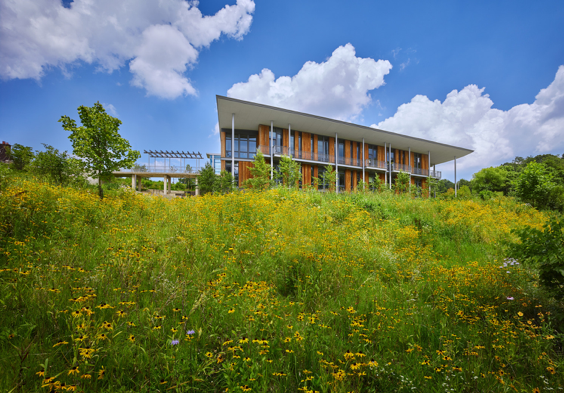 Christian Phillips Photography
Pittsburgh's Frick Environmental Center was recognized by the American Institute of Architects Committee on the Environment, receiving a Top Ten Plus Award. The award is given to 10 projects that meet the committee's requirements on social, economic and ecological value: The FEC offsets its energy use with solar and geothermal capture, and recycles rainwater. "Sustainable design is not only the right thing to do ethically, but also an opportunity to make a richer and more evocative architecture," Patricia Culley, senior associate at Bohlin Cywinski Jackson, the firm that designed the FEC, said in a statement.
New England Home named its 5 Under 40 award recipients earlier this month: Architect Thomas McNeill, interior designers Dane Austin and Tyler Karu, landscape designer Cheryl Russ, and lighting designer Yukinori Miles Endo were recognized at the magazine's 10th-annual Champagne reception.
David Rockwell will receive the NYC&G 2019 Innovator Award. The founder and CEO of The Rockwell Group is being recognized for his leadership and ability to combine theater, performance and architecture; former Innovator recipients include Bunny Williams, Peter Marino, and Mitchell Gold and Bob Williams.

RECOMMENDED READING
Historic Kentucky barns are being stripped by thieves to fuel the farmhouse-chic trend popularized by HGTV's Fixer Upper, reported USA Today. "Barnwood thieves have been stealing Kentucky memories across the commonwealth—from Todd to Russell counties—not for what's in them but to feed a growing desire for the farmhouse chic popularized by famous HGTV hosts Chip and Joanna Gaines," wrote Tessa Duvall. "In Kentucky, with more old barns per square mile than any other state, barnwood thieving has been a problem for years. Call a sheriff to ask about a barn theft case, and he's just as likely to ask which one. Theft cases have been reported in at least 13 Kentucky counties and there's no end in sight."