It was one of the many promised rewards to come from designer workflow management platform Ivy's controversial acquisition by Houzz: virtual product testing, space-measurement-taking, and real-time budget-tracking—all available on a mobile app. A long time coming, the debut is an industry-first among designer management software.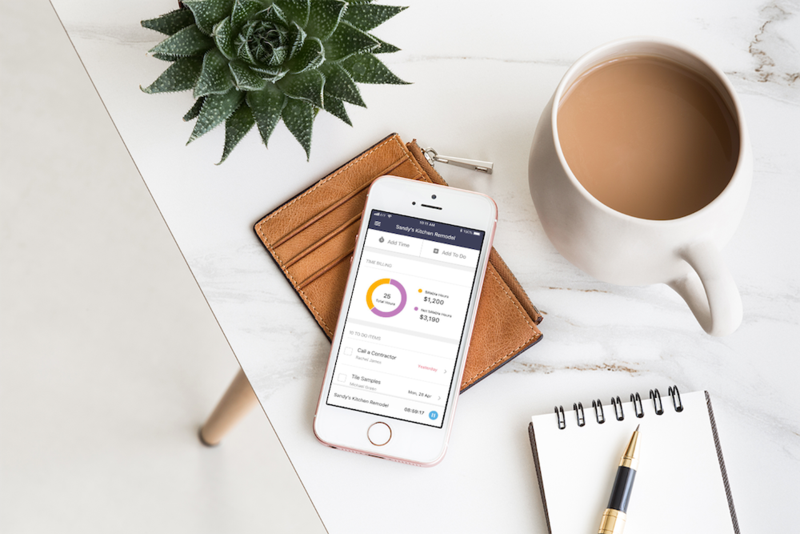 "This app furthers our mission to help designers run their businesses more efficiently, making more time for design," Ivy co-founder Lee Rotenberg tells Business of Home. "We understood from our community that designers wanted to be empowered not just when they were at their desks, but also when they were en route to a client's house, at a trade show or in their city's design center."
In 2018, when it's the norm for consumers to manage the minutiae of their lives via apps—from depositing checks and ordering groceries to booking flights—one has to wonder: What took Ivy so long?
"An app has always been on our priority list, and after refining core features, this was the right time to launch," says Rotenberg.
Designer requests for the app included a built-in room-measurement tool, real-time product and budget tracking, as well as augmented-reality functions that allow for digital product testing in a space. Streamlining designers' workloads on the go was one of Ivy's biggest priorities for the tool, which is available for iPhone, iPad and Android devices.
Since its founding in 2016, Ivy has distinguished itself from competitor platforms with its clean, user-friendly interface. The new app is one of Ivy's first releases since its acquisition by Houzz in February for an estimated $30 million to $40 million. For Ivy, access to Houzz's robust tech resources and digital savvy were top drivers in the deal.
"Ivy is passionate about building the best tools and resources available in the industry for designers," says Rotenberg. "We want to empower our community with cutting-edge technology and solutions to everyday pain points so that designers can more easily focus on the creative side of their business. Our mobile app is just one example of fulfilling this mission."