Two new interior design platforms, Ivymark and Fuigo reach beyond simple business support.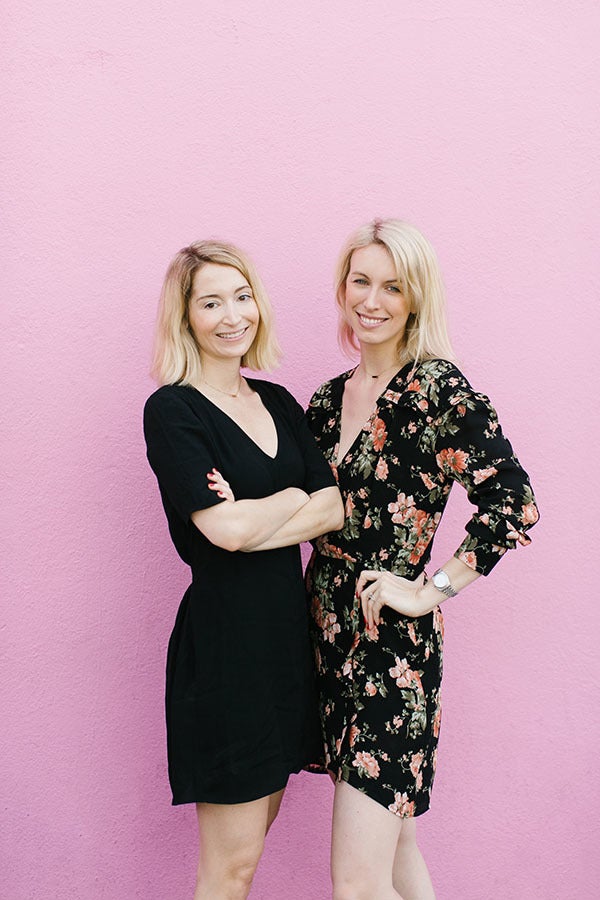 Billing, purchase orders, payroll: the necessary evils of running a design business are hardly met with enthusiasm. In addition to being time-consuming activities, they also disrupt the creative process, which begs the question: Must an interior designer in the 21st century be relegated to a life mired in paperwork and archaic processes? Two companies think not.
A little over a year ago, Alexandra Schinasi and Lee Rotenberg were running ArtSetters, a company that connected product designers with brick-and-mortar retailers and modernized the workflow of both. "We had many interior designers who wanted to buy from our product marketplace, which was traditionally tailored to retailers," recalls Schinasi, a former creative director at Bedlam Productions, the London-based production company that brought moviegoers the 1920s sets of the film The King's Speech. (Rotenberg hails from the tech world—specifically, the financial portal Investing.com.) Continues Schinasi: "We realized how terribly antiquated their purchasing and workflow were. It got us curious, so we dug a little deeper, and after weeks of research and immersion with interior design firms in San Francisco, we decided to utilize similar cutting-edge technology that we had for ArtSetters for a platform specifically for interior design firms that were struggling with their workflow." She and Rotenberg raised almost $3 million to start their platform, which they dubbed IvyMark. "We want to be a knowledge center for the design industry and the greater trade community, open to everyone, including people who are not Ivy members."
IvyMark and another forward-thinking company called Fuigo have set an ambitious goal for designer-focused business management software and platforms: engendering a sense of unity and solidarity within the design community. It's ambitious because the community has traditionally been a rarefied and competitive bunch, not prone to exchanging sources and sharing information.
"Interior design is probably the most complex business an artist can run," says Maury Riad, who runs Fortuny with his family and is also the co-founder and CEO of Fuigo, which launched in May of last year. "We saw the solutions available were not sufficient. It wasn't just about software. It was about complete business support."
Both IvyMark and Fuigo offer software that helps designers manage the day-to-day practicalities of bookkeeping, invoicing and proposals. Unlike other business management software, however, both developed their products alongside the designers they intend to serve. "Our engineering team sits inside the studio with clients," says Riad. "It's built with 100 percent designer input, so it's intuitive. It almost has ESP."
The same holds true for IvyMark. "We listen to our users," says Schinasi. "Two core employees on our team are designers." Additionally, she notes, "We have a couple of Facebook groups—one, a closed group of about 50 design firms—where we can get feedback on how to to develop the best features for their needs."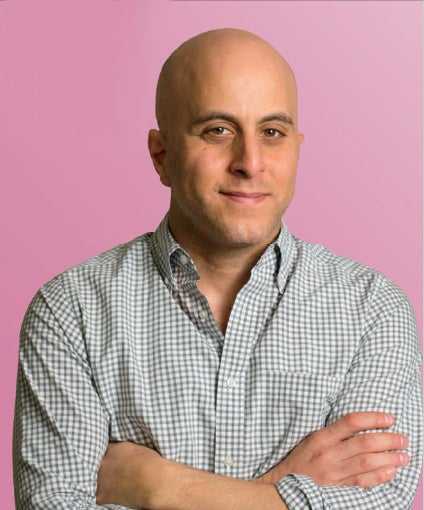 AD100 designer Shawn Henderson says he uses Fuigo mainly for back-of-the-house bookkeeping and bank reconciliation. "It's eliminated the need for a full-time bookkeeper," he explains, adding, "It's also streamlined the process of creating purchase orders and managing the financials of a project. And it's incredibly user-friendly, unlike most other designer software."
Mercedes Desio of the New York–based interior design partnership Villalobos Desio appreciates how Fuigo helps her stay organized. "For me, it's the background work of daily bookkeeping and tracking per project," she says. "I open one page in the system and I know exactly what is happening. This allows me to enjoy the design work more, and to be out of the office to accomplish other tasks necessary and not worry about paperwork."
Designer Tracy Davis of Portland, Maine – based Urban Dwellings sings similar praises in her IvyMark testimonial: "We were using several programs for separate purposes, but we knew there had to be a software that was able to do it all in one… With the click of a button, a proposal can be converted into an invoice for payment, and then into purchase orders. Having all these steps, which used to be separate entities, in one program means our designers aren't losing time on administrative work."
One-on-one support is an important feature of each company's offerings. At IvyMark, says Rotenberg, four staff members man the online chat service. Rotenberg herself is one of them and sometimes is up at midnight fielding designer questions. (A new round of funding efforts, she hopes, will allow them to expand staff enough that she can eventually catch up on her sleep.) IvyMark offers this support 24/7 at no extra charge to a member's annual membership. Phone and email support, also at no added cost, are available during the week.
At Fuigo, that virtual human support is offered on a more graduated scale. For a fee above the basic membership, designers can purchase a premium program the company launched this March called Business Concierge. With Business Concierge, says Riad, "You get a real human being trained in the business of interior design." That staff member handles anything from bookkeeping and payroll to human resources and drafting interview questions for potential hires.
Fuigo also offers designers "resource oracles" who help designers source actual materials and products from the company's library and beyond. "The Resource Oracle team has a combined 30 years in the industry doing just that—sourcing and specifying materials around the world," says Riad.
Resource libraries feature prominently in Fuigo's platform and soon will in IvyMark's. Both include access to this feature in their memberships. Fuigo reaches out to some manufacturers, while others are vetted via presentations they give to the company's leadership. "We are booked for four months solid on product presentations," notes Riad. Fuigo's library currently boasts over 20,000 samples from more than 1,000 vendors. The vendors themselves are invited to manage their own product offerings, eliminating lines that have been retired or sold out, and adding new product aligned with trends. And the company negotiates pricing with vendors to allow designers greater accessibility to luxury fabrics, rugs, wallcoverings and other products.
Rotenberg says that IvyMark's version is currently being developed with the goal "of eventually becoming a user-generated library." But designers can currently access what the company claims is "the industry's most innovative Product Clipper," which enables designers to add items directly into their IvyMark account. In addition, IvyMark has recently launched a user-generated referral list that other designers can tap for general contractors, painters, masonry experts, carpenters and other tradespeople.
Both Fuigo and IvyMark also sponsor webinars and in-person events around the country themed to various aspects of running a design business. "It's unreal to see how generous and open designers are about sharing the way they run their businesses," says Rotenberg, who at this point has designer "ambassadors" in various cities who help co-create these events. Fuigo's events—including marketing boot camps and roundtables hosted by industry experts—are aimed, as IvyMark's are, at professional development that will help design firms thrive in a competitive marketplace.
There are many other offerings individual to each company. Fuigo, in fact, started as a shared office space for designers, a service that is still available at its New York headquarters. "We like the fact that we can use the conference rooms to meet with clients," says Desio, noting that it has helped designers reduce overhead costs associated with maintaining their own office spaces. The company also organizes trips around the world to inspiring destinations.
IvyMark produces an online magazine tailored to designers' concerns. Some of the content, such as a recent article on what to expect when hiring an interior designer, is created in response to designers' frustrations related to client expectations. In this case, the editorial is produced for the end user and disseminated widely through social media. Designers can also make the content available to clients in early meetings to help manage expectations.
Fuigo's users run the gamut, says Riad. "There are established designers who need business support or want to streamline their offices and staffs but want to retain a New York presence," he says. Among these are Amanda Nisbet Design, Alan Wanzenberg Architect/Design and Katch I.D., as well as smaller boutique firms like Villalobos Desio. "Even though our studio space might not be the right fit for much larger firms, we offer our software and customizable solutions to firms of any size," he adds.
IvyMark's aim is to make its services affordable, something made possible largely through partnerships. For example, instead of offering human accounting support, IvyMark's accounting services are linked to QuickBooks. So far, the company has 4,000 users, which represents a mix of small and large firms working in a broad range, about 50 percent commercial and 50 percent residential.
Whether the larger community-building goals of IvyMark and Fuigo take off remains to be seen, though it appears to be working. They are easing a process that many designers have likened to herding cats. Thanks to these platforms, you can almost hear many of those same designers purring with delight.