Just shy of its second year in business, workflow management platform IvyMark has been acquired by Houzz. Having garnered early success with more than 2,400 members to date, the IvyMark system will be a valuable component in empowering Houzz's 200,000 design professionals going forward, Houzz says.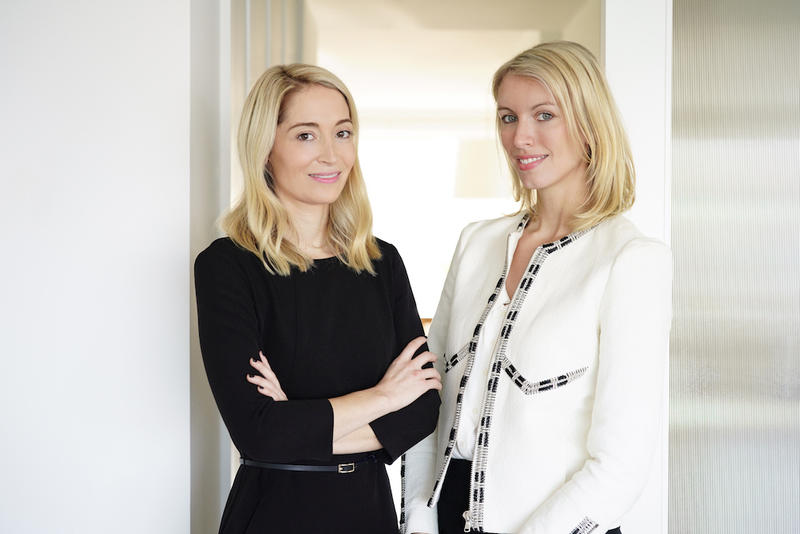 While neither company is disclosing the terms of the acquisition (though sources estimate Houzz is paying $30-$40 million), one thing is for sure: There's more than just business behind this deal. The resemblances between the two digital natives were apparent during the initial meeting, both parties admit.
"When Houzz reached out and we got to know their team, company culture and vision for the industry, we knew it would be a perfect match," IvyMark co-founder Lee Rotenberg tells EAL. Likely the most coincidental commonality was that both Houzz and IvyMark have their engineering offices in Tel Aviv—just down the street from one another, in fact. "It was a no-brainer, and we knew this would be a dream come true for us, our team and our Ivy members," says Rotenberg.
Serial entrepreneurs Rotenberg and Alexandra Schinasi, previously the founders of artisan marketplace ArtSetters, launched IvyMark in 2016 to help streamline design firms' workflow. It didn't take long for the business management tool, which enables designers to source products, create estimates, send invoices and more, to gain momentum.
What set the system apart from other designer-minded workforce programs was its clean, simplified user interface and community-driven memberships—a title chosen intentionally by the IvyMark team, as opposed to the inclusivity-lacking alternative "users." In less than two years, that community has grown exponentially through IvyMark's online forum, trade magazine, educational webinars and member meetups across the U.S.
"IvyMark has built an incredible platform and team that align with our mission of providing the best experience for home renovation and design, by helping design professionals manage their business," says Alon Cohen, Houzz co-founder and president. "We are excited to bring the power of IvyMark's software and community to more professionals."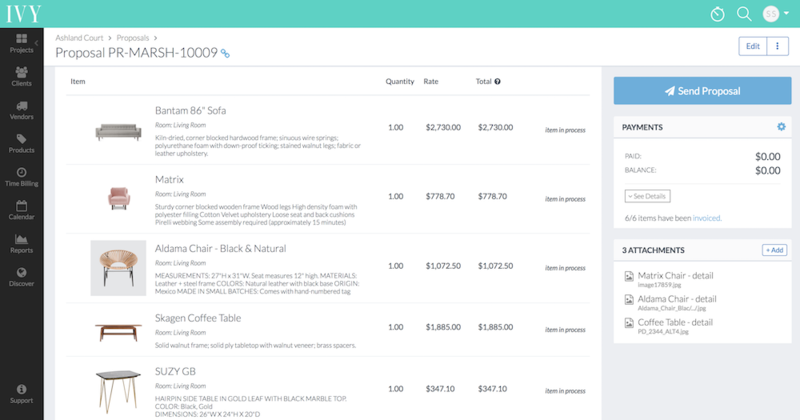 For now, IvyMark will be integrated into Houzz's Industry Solutions team, Cohen tells EAL. Rotenberg and Schinasi will continue to run and build the business management system and brand within Houzz's trade channel.
"Our journey is just beginning with IvyMark," says Rotenberg. "Alex and I are thrilled to tackle this next chapter and disrupt the trade with that much more gusto with Houzz as our partner!"
The deal marks a nice transition for IvyMark founders, who had raised $2.9 million from investors including Disruptive VC, Pitango and NFX, and it had teams in New York, San Francisco and Tel Aviv.
Houzz is currently valued at $4 billion and has offices in London, Berlin, Sydney, Moscow, Tel Aviv and Tokyo.
Note to readers: February 9, 2018
Editor at Large was pleased to share the above news, however we deeply regret that we misread the agreed-upon time for posting (as EST, not PST) and released it before IvyMark could share the news with its members. We've been made aware that this error may have left some members feeling betrayed by the platform's founders. For that, we are sorry. We can confidently say that the IvyMark founders truly care about their members and have the best interests of their interior design community at heart.