As the year winds down, we're looking back at the most important stories of 2018. It was tough to narrow down all of the shiny, new launches of collections, brands and branches—as well as jaw-dropping funding rounds—but ahead, find 10 major takeaways.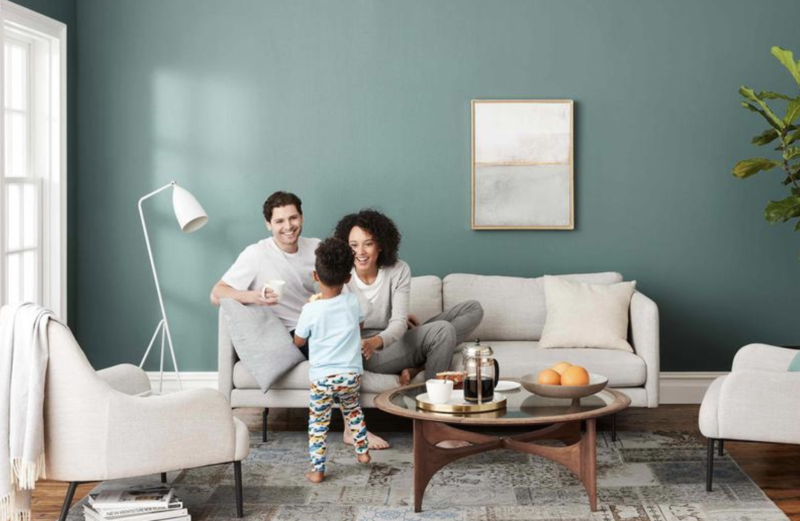 The year of paint: Working with Colorhouse, One Kings Lane developed a no-VOC, Green Wise–certified collection of 32 hues, which launched in April. "Our goal is to give customers all the inspiration and resources they need to make their home an expression of their own personal style—throughout every step of the design process. We see this new paint collection as the next milestone in making that happen; we'll be there from the very beginning, as our shoppers select their paint, and set the tone for their project," said Debbie Propst, OKL president. A fresh coat of paint is often cited as the easiest way to transform a room—but anyone who has been back to the hardware store three times for a different shade knows that painting isn't always easy or cheap. Clare, a curated paint brand with 55 designer-approved color options and the seductive ease of an e-commerce site, went live in July. "I saw an opportunity to support the customer through their entire journey," founder Nicole Gibbons said, "from picking the color to offering the paint, tools, tips and inspiration—and even after the paint has dried, continuing to inspire them." Then, this fall, Caleb and Natalie Ebel, millennial entrepreneurs and spouses, co-founded the direct-to-consumer paint startup Backdrop. With a curated selection of colors, a disruptive business plan and stylish branding, the Ebels aimed to give the Benjamin Moores of the world a run for their money.
This high-end marketplace raised $5 million in capital to help the trade: Artemest secured $5 million in Series A funding in early April. Launched in 2015 to connect Italian artisans and small luxury brands with the global marketplace, the e-commerce platform looked to boost its trade offerings with the new deal.
'Airbnb for design' secured $8 million in funding: Online business-to-business interiors marketplace Eporta raised $8 million in Series A funding to expand its current 28-person team, located in Clerkenwell (home to the upcoming Clerkenwell Design Week). It also launched new product categories, and planned to establish a new office outside the U.K. within the next year.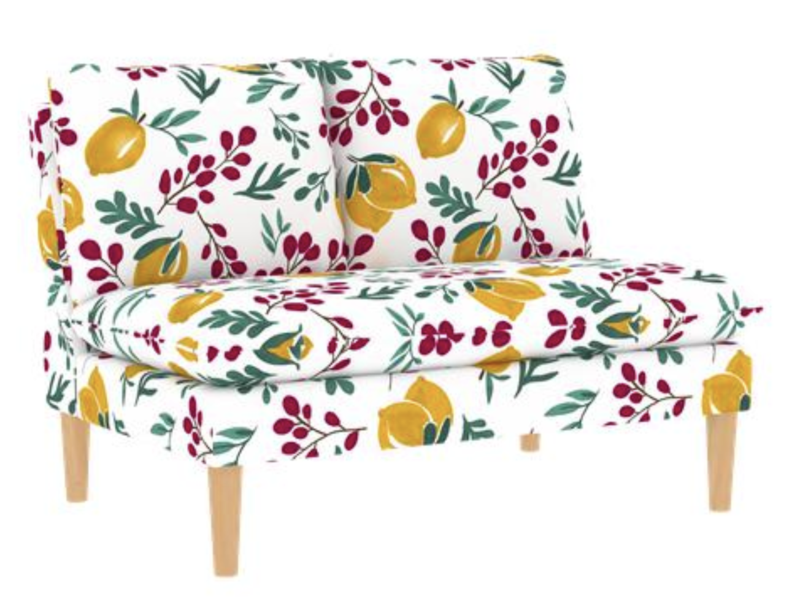 Courtesy of One Kings Lane
The service that could overhaul sampling: Adam Sandow, CEO of Sandow Media, built a platform called Material Bank that he hopes will become the epicenter for library sampling, complete with a return policy. "This is all about driving business to manufacturers and empowering reps to make their jobs easier," Sandow said. Sample library Material Bank is one part digital platform, built to save designers time when searching and sampling materials, and one part robotic logistics and distribution facility. Housing SKUs from 130 manufacturers, Material Bank promised that if an order of samples is placed by 11:59 p.m. Eastern Standard Time, it'll be on the designer's desk by 10:30 a.m. the following day. Rather than placing orders on the site, Material Bank connects designers with the manufacturer's nearest representative.
State-of-the-art, customizable furniture shopping: Palette, a tech-forward online platform from One Kings Lane, allows shoppers to create furniture with their choice of patterns and colors. While the back-end technology for Palette was developed in-house with parent company Bed Bath and Beyond's Innovation team, OKL partnered with the first print-on-demand furniture brand Cloth and Company (helmed by Meganne Wecker of Skyline Furniture), to develop the customizable fabric options and the state-of-the-art digital printing technology.
Courtesy of Bill Amberg Studio
Stunning furniture inspired by changing gender norms: Natasha Baradaran uses the same materials to explore masculinity and femininity in Andro (inspired by the word androgynous), her latest furniture collection, which aims to challenge gender norms and reshape how people think about furniture. "[The collection] is not only about the masculine and feminine aspects," said Baradaran. "It's also about how something can feel very feminine and be very strong at the same time. Most people see something that's strong as linear, clean and masculine. But today, so many women are dealing with how you can be feminine and still have a voice and be strong."
A Boston gallery's feminist mission: From the outset, Amanda Pratt's concept for her Boston gallery, Salon, wasn't necessarily for a female-focused space—but the mission naturally evolved in that direction. "What I found was, the designers I wanted to represent all happened to be female," she said. "I asked myself, 'Why is that?' And found that their work is more approachable—people can relate to it."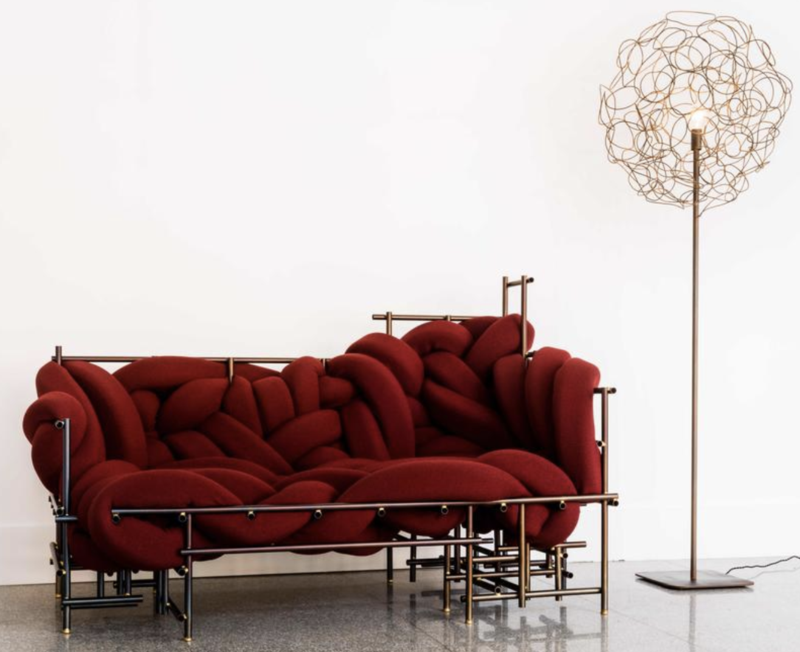 An innovative 3-D design tool: E-design platform Modsy introduced Live Swap, the first tool in 3-D design technology to let users speedily swap furniture and shop product all from within their photorealistic room renderings.
The evolution of India's design scene: This year brought a slew of international brands to the Indian design market—most notably Ikea—signifying a marked interest in the region for accessible, contemporary styles. And it seems like the high-end art and design market is following suit. On November 29, Sotheby's, which opened an office in Mumbai in 2015, hosted its first-ever auction at Mumbai's luxury Taj Mahal Palace hotel, with record-breaking sales results. The design world will be watching to see what 2019 brings to the region.
An easy new way to shop African design: E-commerce platform 54kibo launched recently with the goal of selling and raising awareness of contemporary African design. While African design has inspired trends, designers from across the African diaspora have been largely underexposed—and it's 54kibo's mission to change that. "People didn't even realize the beauty that exists," founder and CEO Nana Quagraine said. "They realized it exists through fashion, but it hadn't quite made it in the home yet."