Entrepreneurship was inevitable for Aneeqa Khan, whose B2B brainchild has been dubbed "the Airbnb of interior design." An e-commerce platform launched in 2015, the London-based Eporta links designers and makers with trade buyers around the globe. Khan, who gained early experience as head of strategy for the U.K.'s top property search website, has big plans for the brand—including expansion into the U.S. market.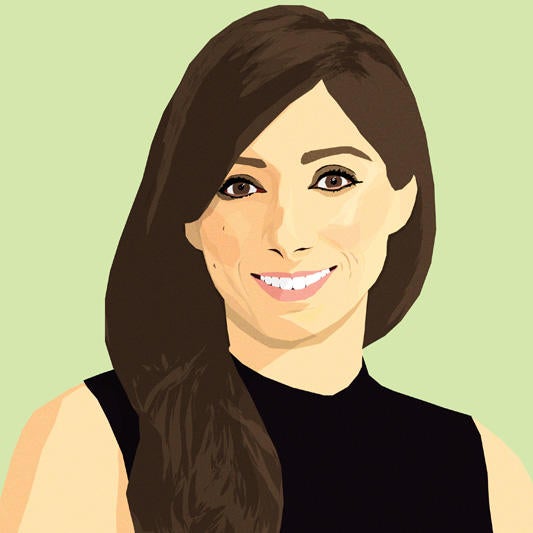 Illustration by Monica Ahanonu
I've grown up with a family that runs small businesses. Becoming an entrepreneur myself was always going to happen. I love design and am a big believer that well-designed spaces make people happy in the day-to-day. I also love anything that makes life more efficient. Building a business which powers great design around the world by making the process easier for people was the perfect fit.
Our online platform connects trade buyers directly with what is now the largest pool of suppliers globally, and helping them purchase items at the best rate possible. We make sure the product arrives on time, and help with project management and administrative work.
Being yourself is a big culture point for us at Eporta. People do best when they're being the weirdest, most wonderful form of themselves and are very authentic with who they are. A lot of leaders I've seen in the past try to emulate what's considered a characteristic leader, or a leader they've worked with before. But if you're good at what you do, it shines through, and it's pretty damn obvious.
The best boss I ever had was the founder of Zoopla, the leading property search site in the U.K. He let me do my thing, but with his support. He let me run because he knew I was capable of it. The best advice I've ever been given is follow your instincts; they tend to know what the right thing to do is.
I was told I am a "maximizer" at a workshop I attended recently, which is someone who never settles for something being just okay. It has to be amazing. So if you're a friend writing a script, I want it to win an Oscar. If someone on our team is doing a great job at photography, I want them to create the best photo we've ever seen. That's something that's part and parcel of who I am. I'm quite competitive.
I have no idea how to define success. I'm still trying to figure that out! There are lots of small challenges daily, medium-sized ones monthly, and bigger ones yearly. One of my greatest achievements is creating an environment at work where people are happy to come in every day.